Things to do in Reykjavik for Free
A trip to Iceland can be expensive, you need to account for your flights, accommodation, transport on the island, food and excursions, but did you know there are plenty of things to do in Reykjavik on a budget, or even for free, when you get there? Take a look at our guide to the best 10 things to do in Reykjavik that won't cost you a penny (or a króna).
1. Hot springs
There are plenty of hot springs and mud pools in Iceland that you can visit for free. The Reykjadalur Hot Spring Thermal River is an ideal day out, approximately 40 minutes from Reykjavik by car. Once you arrive in Reykjadalur there is a 3km walk to the first hot spring that sits within the 5 mile river, meaning you can take in the views and explore the area on your way.  
2. Visit the beach
Iceland boasts some of the most beautiful, picturesque beaches there are. Head just 2.5 hours south of Reykjavik and you'll find Reynisfjara black sand beach. Make a day of it by taking some food and having a picnic on the black sand, which is coloured by volcanic ash. From this beach you'll see the large rock formations just off the coast known as Reynisdrangar.
NB: Reynisfjara beach can be dangerous due to it's unpredictable waves. You should take extra care and always read signage on the beach before enjoying the views.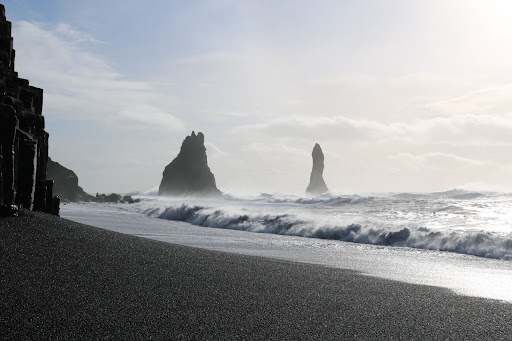 3. Kópavogskirkja Church
This glorious, white church was built in the late 1950s-early 1960s and is a landmark of true beauty. Situated on Borgarholt hill, the location of the church offers fantastic views of Reykjavik.
If you decide to add the Kópavogskirkja Church to your itinerary, we'd recommend getting in touch first - the opening times vary. 
4. Lake Tjörnin
A stroll along lake Tjörnin is a wonderful way to spend a few hours in Reykjavik. The lake is home to up to 50 species of water birds and the shore is lined by colourful houses and buildings. In one corner of the lake you'll find the Reykjavik City Hall which is home to the offices of the mayor. 
5. Grótta Lighthouse 
Take a walk just 5km from the centre of Reykjavik and you will find the Grótta lighthouse. This site boasts an untold amount of history, including records of a farm in the 16th century! The shoreline is abundant with nature, with many bird species nesting in the area. You can walk right up to the lighthouse during low tide and there is even a small geothermal foot spa that you can use on your visit. 
If you time your visit right, you may be lucky enough to see the Northern Lights!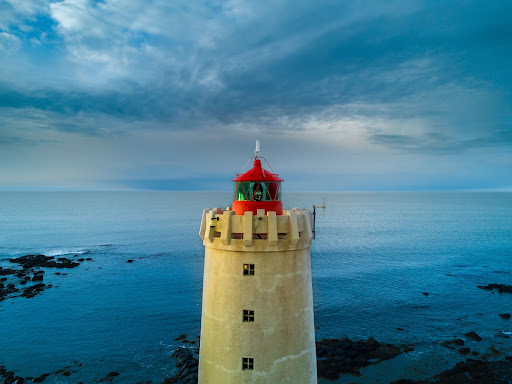 6. Botanical Gardens
The Reykjavik Botanical Gardens are run by the City of Reykjavik and are home to 3,000 plant species. During the summer months there are free 30 minute guided tours available in English, when the cafe is also open serving treats and refreshments. This vast collection of plants shows just how diverse the vegetation is that thrives in this cool climate.  
7. Kolaportið Flea Market
Kolaportið Flea Market is situated in the old harbour of Reykjavik and is open on Saturdays and Sundays. A wander around the stalls is completely free, but with so many items available and delicious food to try, we cannot guarantee you won't be tempted to make a purchase! 
8. Walking tour
Stretch your legs and enjoy the downtown attractions on foot by taking part in a 2km walking tour. You will see the Harpa Concert Hall, the City Hall and the Parliament Building all whilst learning about the history of Iceland. Whilst these tours are free to book on to, they give the opportunity for a donation at the end. 
9. Whale watching
Spotting whales from land isn't particularly common, but it's certainly possible! In fact, there are binoculars installed at Eiðisgrandi Beach. However, for the best chance of seeing the whales, you may be better off booking a paid excursion on a boat.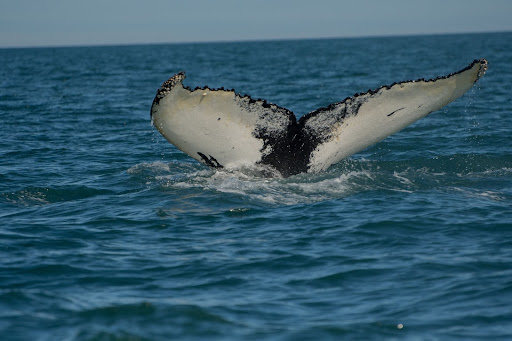 10. Reykjavik Harbour
The old harbour in Reykjavik offers some of the most fantastic views of Iceland including natural landscapes such as Mount Esja and even the Snæfellsnes Peninsula on a clear day. There are also plenty of docked sailing boats to spot. What was once an industrial port, is now a vibrant, atmospheric neighbourhood offering museums, restaurants and shops. 
If you decide to book a northern lights cruise, or a whale watching tour, it's likely you'll be departing from here. 

Whether you are simply looking to fill your itinerary with budget-friendly activities, or if you want to complement some of the best paid-for excursions in Iceland, there are plenty of things to do in Reykjavik for free. If you want to explore the island further, you can view our range of hire cars, available for collection at our Reykjavik car hire office.
Back