Best Spas and Hot Springs in Iceland
If there is anything that Iceland is known for, it's their hot springs. Found all over the country, visiting a hot spring is a relaxing way to escape the cold, whilst enjoying the beautiful scenery Iceland has to offer. Whether it's for a romantic getaway or family holiday, there are Icelandic spas and hot springs for all occasions. With so many to choose from, we have collated some of the best to make your decision as easy and relaxing as the experience itself.
Krauma Natural Pools
Reykholt | Up to 3.800 ISK
Distance from Reykjavik: 104 km 
Approximate travel time: 1h 28min
Featuring 6 baths (5 warm, 1 cold), a relaxation room and 2 steam baths, this Iceland thermal spa has got a bit of everything.  Open all year round, it uses water from the hot springs of Deildartunguhver, which has the highest flow rate of hot springs in Europe, including at their geothermal nature baths. Based in Reykholt, this spa's Trip Advisor rating speaks for itself, with 83% of the reviews labelling it excellent. Furthermore, when you have finished relaxing, you can enjoy an evening meal at their restaurant and try out some Icelandic cuisine. Priced between 1.900ISK to 3.800ISK, with group yearly passes available and free entry to children under 12, this is the relaxing day out your family needs.
For more info see: http://www.krauma.is/#/frontpage

Blue Lagoon
Grindavík | From 4.800 ISK
Distance from Reykjavik: 49.5 km 
Approximate travel time: 50min
How could we write an article about Iceland spas and hot springs without mentioning the Blue Lagoon? One of Iceland's most famous landmarks, this retreat spa includes a range of treatments and relaxing spaces to choose from, including in-water treatments, the lagoon itself, beauty treatments and massages, as well as the intriguing blue lagoon ritual. The area also sports two hotels, The Retreat and Silica, and a restaurant where you can enjoy local cuisine whilst taking in the stunning views. This really is the ultimate way to enjoy such a famous attraction.
For more info visit: https://www.bluelagoon.com/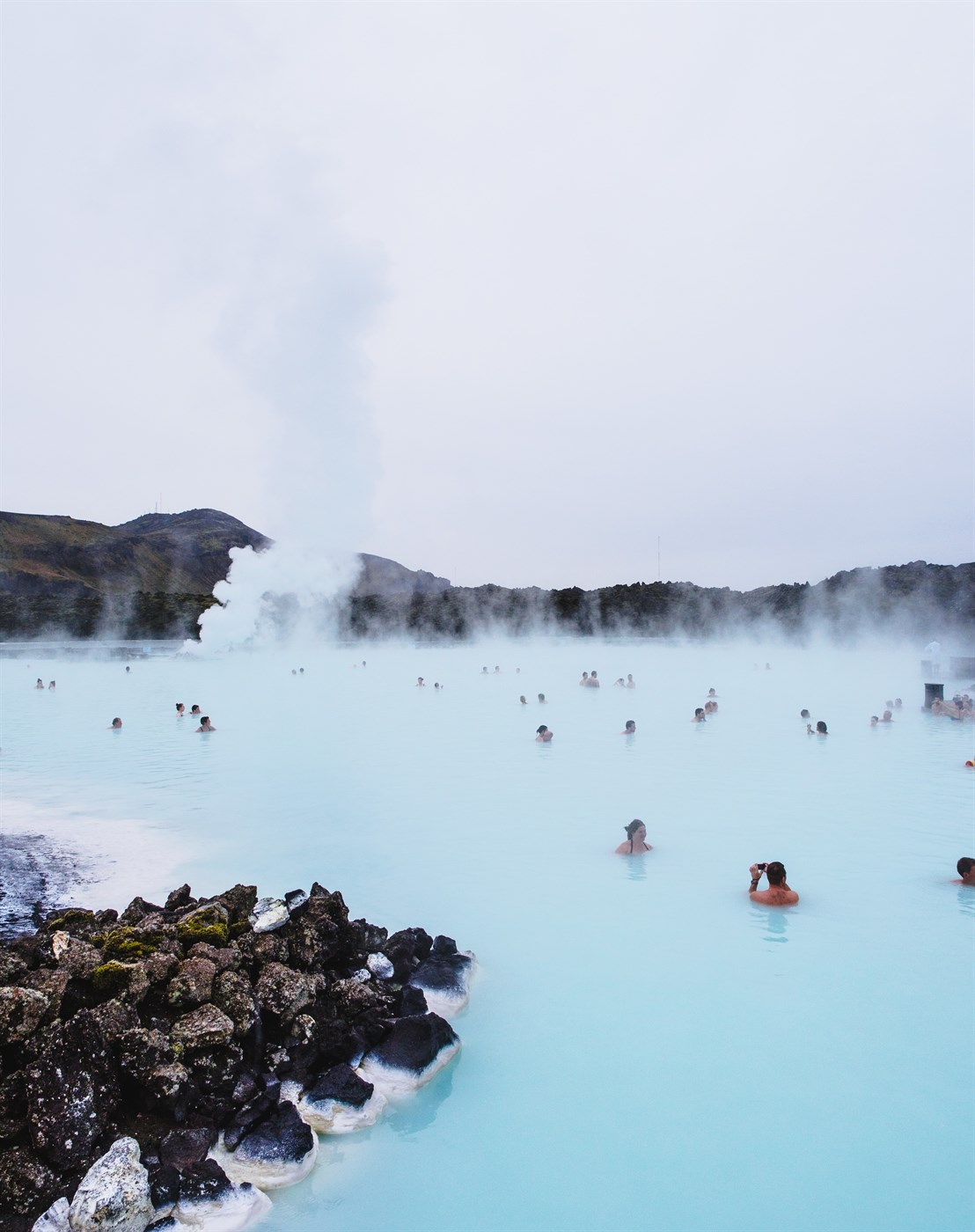 Laugarvatn Fontana Geothermal Baths
Golden Circle | Up to 3.800 ISK
Distance from Reykjavik: 77.8 km 
Approximate travel time: 1h 12min
Situated in the Golden Circle, there are very few attractions that have garnered the level of raving reviews as the Fontana Baths. With 90% of the over 1000 reviews on TripAdvisor rating it as excellent or very good, these Iceland geothermal baths are a must visit if you decide to travel to this stunning part of the country. As well as offering steam baths, relaxing pools and a Finnish-style sauna, you are able to enjoy some of Iceland's local culinary delights at the local kitchen and bakery – geothermal baked bread anyone? Furthermore, there is the local lake to dip into in between treatments when you want to cool off a little, with the many benefits of bathing in cool water only acting as encouragement to put this place on your trip's agenda.
For more information visit: https://www.fontana.is/

Viti
Askja | Free
Distance from Reykjavik: 485 km 
Approximate travel time: 6h 28min
Anyone who speaks any Icelandic will know that Viti means 'hell'. But there is little that is hellish about this place. Viti is a natural Iceland hot spring in a sparse area of the island, so for those wanting to experience bathing in naturally warm water without the price tag, this is the place to do it. Whilst there are tours available, you can travel to it by yourself – either way, make sure you are prepared for a small hike to get there.
This remote, uninhabited part of the Icelandic highlands has been called a moonscape, with NASA using the area to train astronauts for the Apollo missions. Whilst you will have to deal with the initial hit of sulphur (which offers health benefits for those with some respiratory problems) that the water emits, you do get used to it quite quickly, and it is a small price to pay to enjoy the natural wonder and experience that this spot provides.
For more information, see: https://guidetoiceland.is/best-of-iceland/the-5-best-hot-springs-in-iceland#Reykjadalur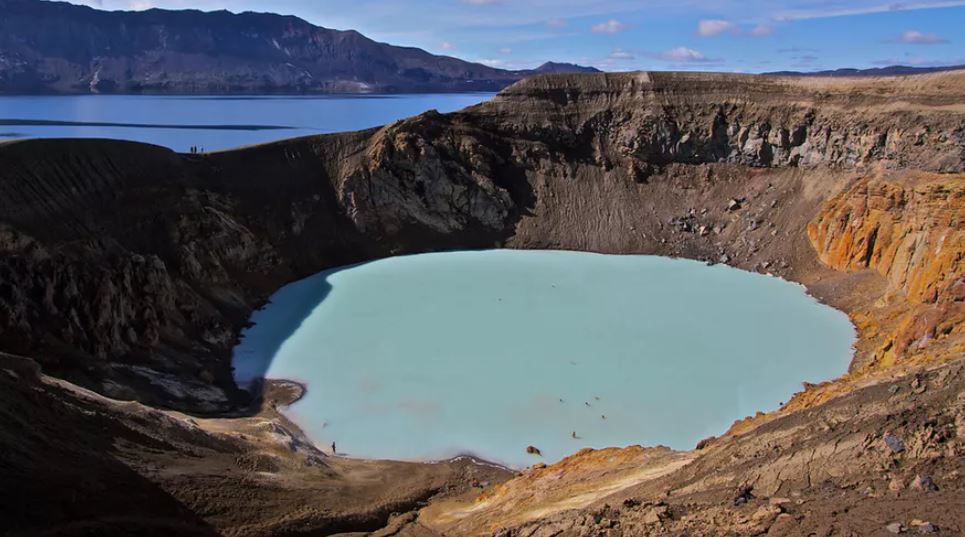 Mývatn Nature Baths
Skútustaðahreppur, Nordhurland Eystra | Up to 5.000 ISK
Distance from Reykjavik: 474 km 
Approximate travel time: 6h 4min
Our final Iceland spa comes highly recommended by Lonely Planet. Offering two natural steam baths and an alkali bathing lagoon. The stunning surroundings are enough to sell the attraction to you if nothing else. Surrounded by open plains, diverse bird life and with mountains in the distance, relaxing in the water as you take it all in lets your worries float away. Finish your day by eating in the restaurant before you move on to your next destination. Worried that it's too far out from where you're based? There are day tours available to the area.
For more information, see here: https://myvatnnaturebaths.is/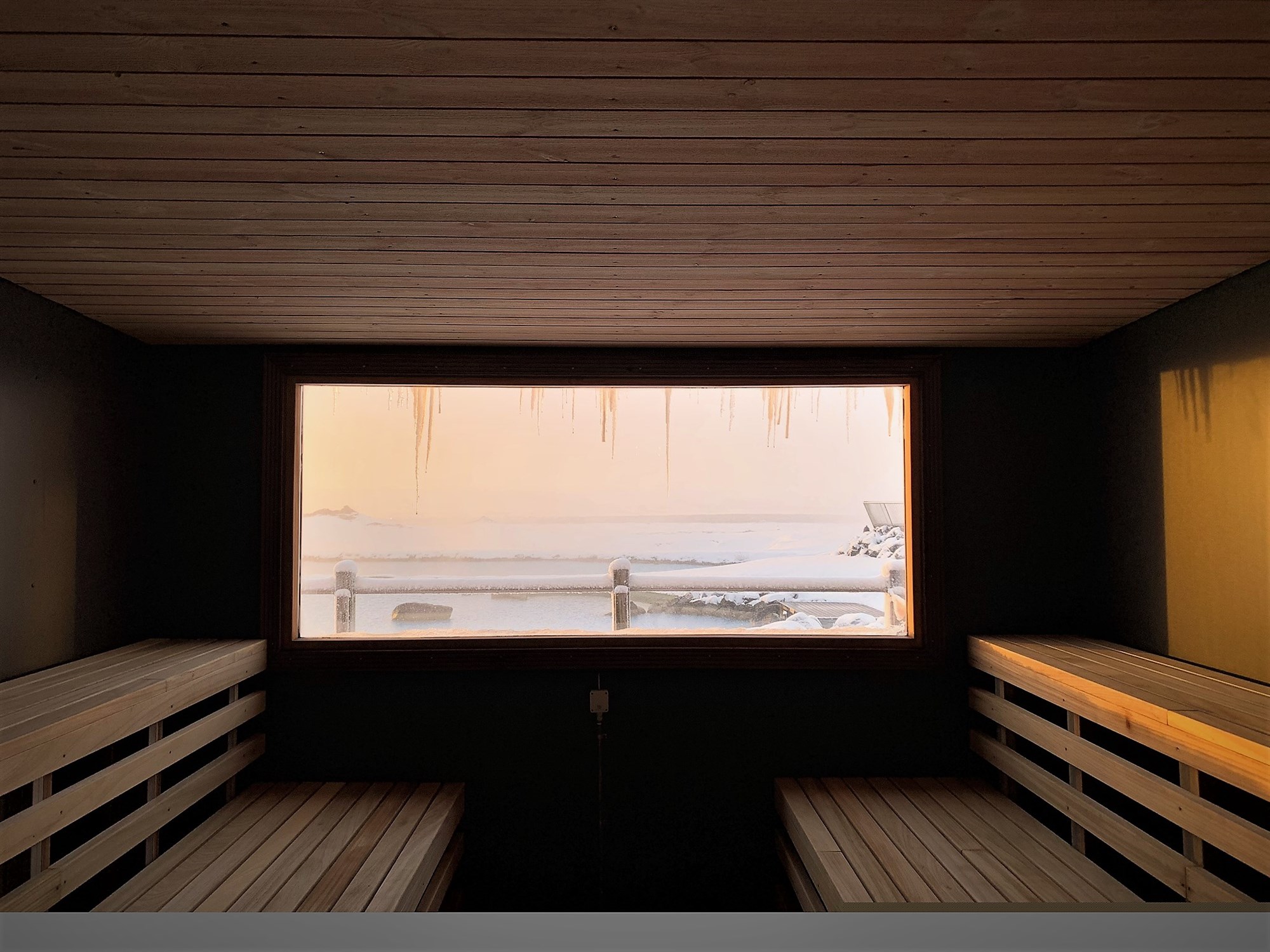 Whatever the occasion, we hope you now have an Iceland spa or hot spring in mind to visit during your trip. Concerned these destinations are a little far from where you're staying? Worry not – you can hire a car from us to make your day even more relaxing.
Back