Car Rental at Keflavik Airport
Why choose Iceland Car Rental for car hire at Iceland's biggest airport?
We have a wide range of hire cars from mini and economy vehicles to large SUVs and 4x4 rental. We offer both manual and automatic transmission rental cars
All of our hire cars are of the highest quality and meet tough security requirements
All of our rental cars come with a Collision Damage Waiver (CDW). If you want to upgrade your car hire insurance, we have a host of various options to suit your needs
There are no hidden fees - the price you are quoted is the price you will pay
We value your safety. You will be given free studded tyres in winter and weather warning emails during your visit to Iceland
We have a huge collection of 5-star reviews, so you can rest assured that you are choosing the best car rental at Keflavik airport.
How to find our car hire office at Keflavik International airport
Our Keflavik car hire office is easily accessible from KEF airport via shuttle bus. The shuttle bus is a free service which runs every 15 minutes from 5 am to 6 pm (05:00 to 18:00) daily. If you arrive in Iceland between 6 pm and 2 am (18:00 and 02:00), our team will collect you from Keflavik airport and bring you to the office. Please call 415-2500 on your arrival to arrange pickup.
To access the shuttle bus, simply exit the customs area and continue straight ahead. The stop is located just outside of the entrance to Keflavik International airport. Once you are onboard the bus, our office is located at the 4th stop.
If you'd prefer to walk, the journey from the airport to our office takes approximately 5 minutes. You will see the routes you can take in the diagram below.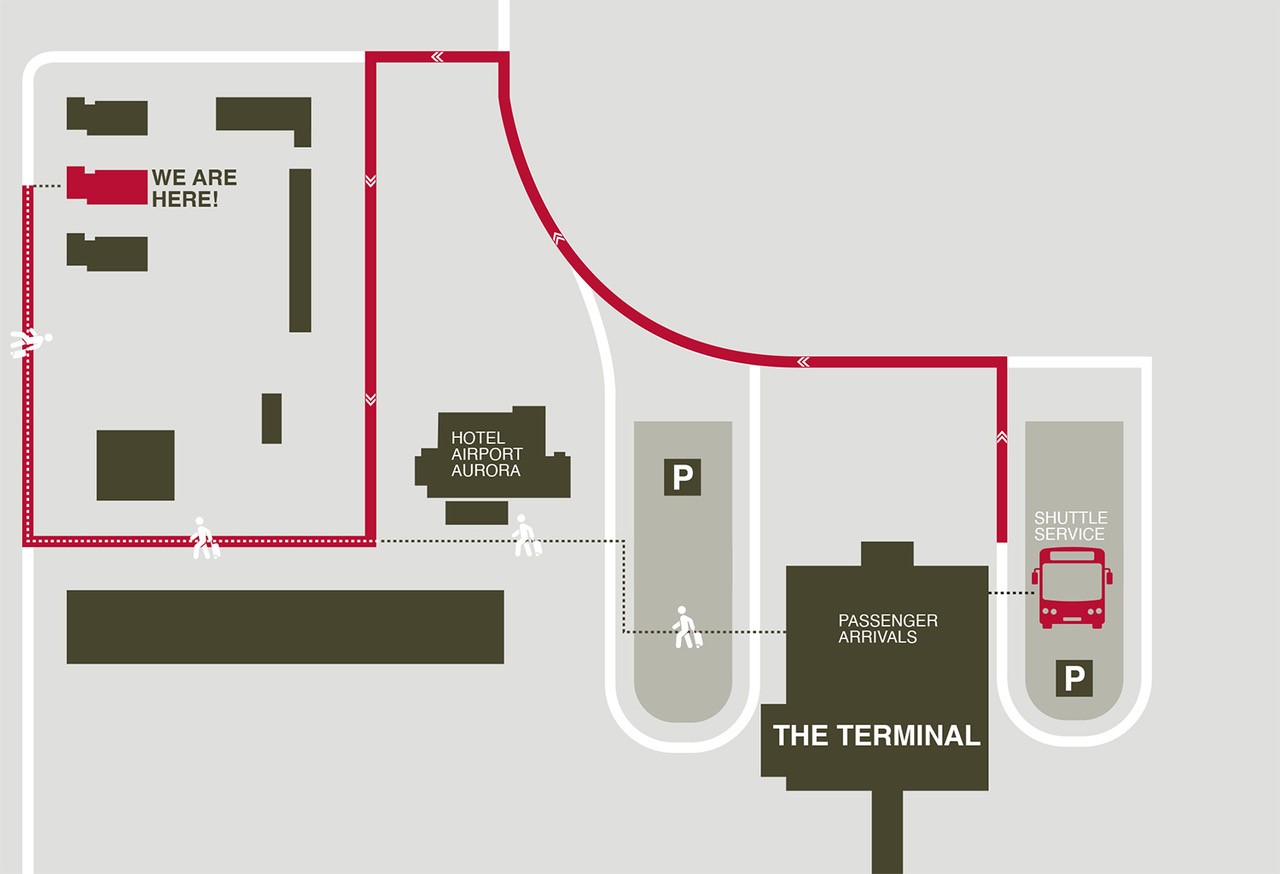 Contact our Keflavik car hire office:
Tel +354 415 2500 - Email: info@icelandcarrental.is- Adress: Arnarvöllur 4, - 235 Keflavik International Airport - Iceland
Opening hours
Monday -Sunday 24 hours (24/7)
From Okt 1st:
Monday - Sunday 06:00 am - 08:00 pm (06:00-20:00)
How to get from Keflavik airport to Reykjavik
It takes approximately 40 minutes to drive the 32 miles (51km) from Keflavik airport to the capital city of Iceland, Reykjavik. During this time you can familiarise yourself with driving your new rental car and become familiar with some of the driving conditions in Iceland. If collecting someone at the airport, find important information about Reykjavik airport parking in our blog.
Top tips for car hire and safe driving in Iceland
The unpredictable weather conditions in Iceland mean that driving on the island can be challenging for even the most confident, experienced drivers. These safety tips will help you to stay safe.
When leaving our car rental office at Keflavik airport, you must remember to drive on the right-hand side of the road during your time in Iceland
Use safetravel.is to check for weather conditions and safety alerts daily before heading out in your hire car
You should not attempt to navigate the F-roads without a suitable 4x4 vehicle. Not all the vehicles we offer are suitable to take on Iceland's F-roads.
Beware of special safety signs and remember to stick to the speed limits:

Urban areas: 40 or 50 km/h
Gravel roads in rural areas: 80 km/h
Asphalt roads in rural areas: 90 km/h

Make sure you have enough fuel in your tank at all times. In the highlands of Iceland, filling stations are few and far between.

Take a look at our safety guide for more helpful tips and advice.