Ideas for Honeymoons in Iceland
For many, planning the honeymoon is the best part about getting married. When deciding on the location you'll spend the first weeks of wedding bliss, there's a lot to consider. In recent years, many newlyweds have been choosing Iceland as their honeymoon destination. 
An Icelandic honeymoon has plenty to offer, as there are many different activities you can enjoy. Whether you want thrilling experiences to share with your new partner, or a little bit of luxury for some pampering, there are plenty of ways to make the memories of a lifetime with a Honeymoon in Iceland.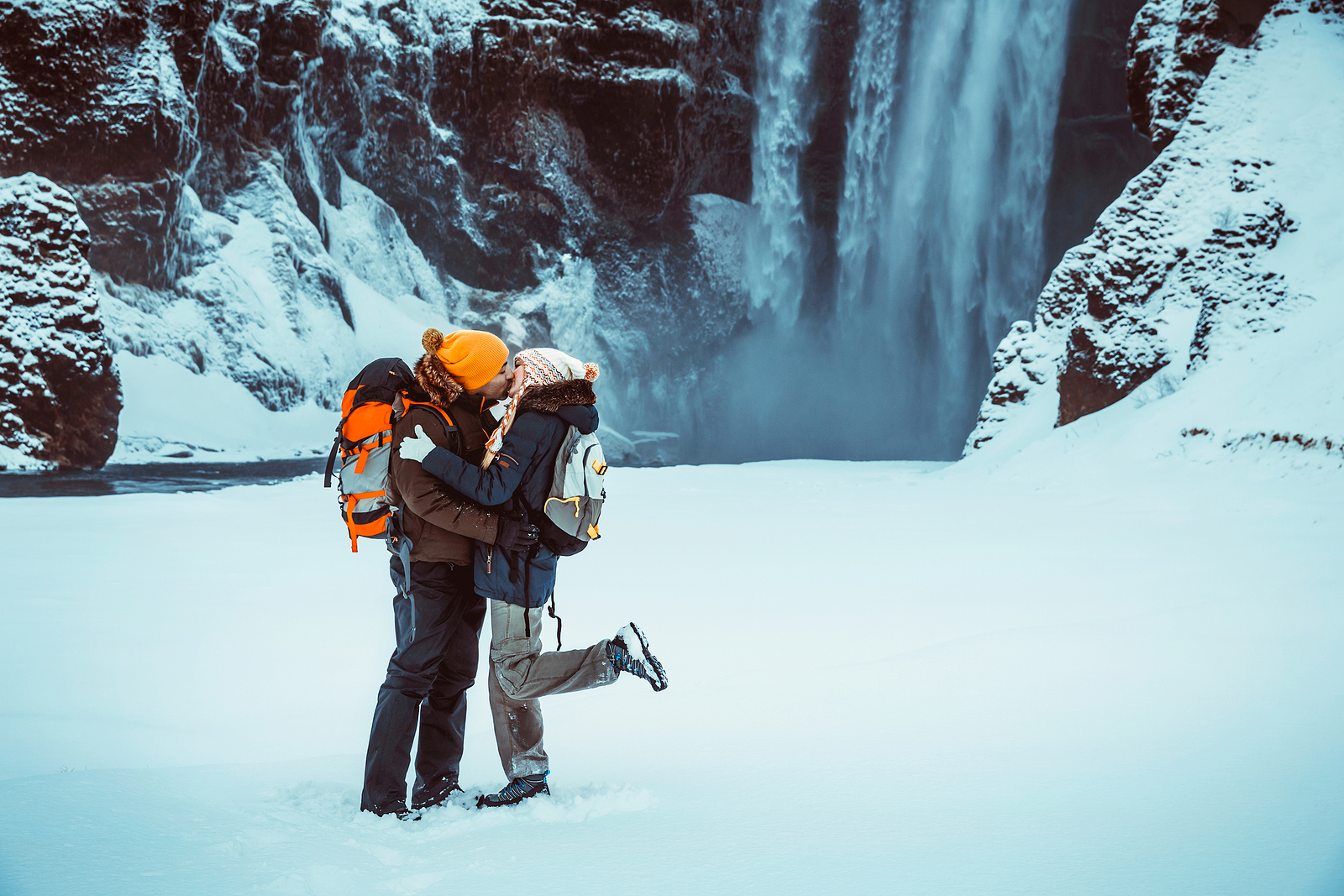 Enjoy Adventure
Whether you're a pair of adrenaline junkies or just want an authentic Icelandic adventure as part of your honeymoon memories, there are so many options. Icelanders love spending time outside - and who can blame them? The scenery in Iceland is gorgeous, and there are plenty of activities to take on. 
Iceland is home to more than 250 glaciers. The larger and more well-known glaciers offer plenty of opportunities to experience adventure. Whether it's dogsledding, glacier hiking or climbing, or even whizzing along the top of the glacier on a snowmobile, there's more than enough to get a thrill. If you opt for a winter honeymoon in Iceland, you could even explore an ice cave for some unforgettable photos and memories. 
Soak It Up
Icelanders love water, and thanks to the bountiful volcanic activity on the island, there are plenty of hot springs, spas and natural pools to enjoy. There are also plenty of public swimming pools with some very impressive facilities that you can take advantage of on your visit. 
Whether you're looking for a luxurious dip in a natural geothermal pool, or a more modern experience, there's more than enough options for you in Iceland. There's of course the world famous Blue Lagoon or the Mývatn Nature baths, but there are also many other, lesser known hot springs and spas that you could enjoy as part of your honeymoon.
Amazing Wildlife Experiences
Iceland is also known for captivating wildlife. The island has so many experiences when it comes to wildlife. You could board a whale watching tour in a charming town like Husavik, or even participate in a horseback riding tour in the Westfjords.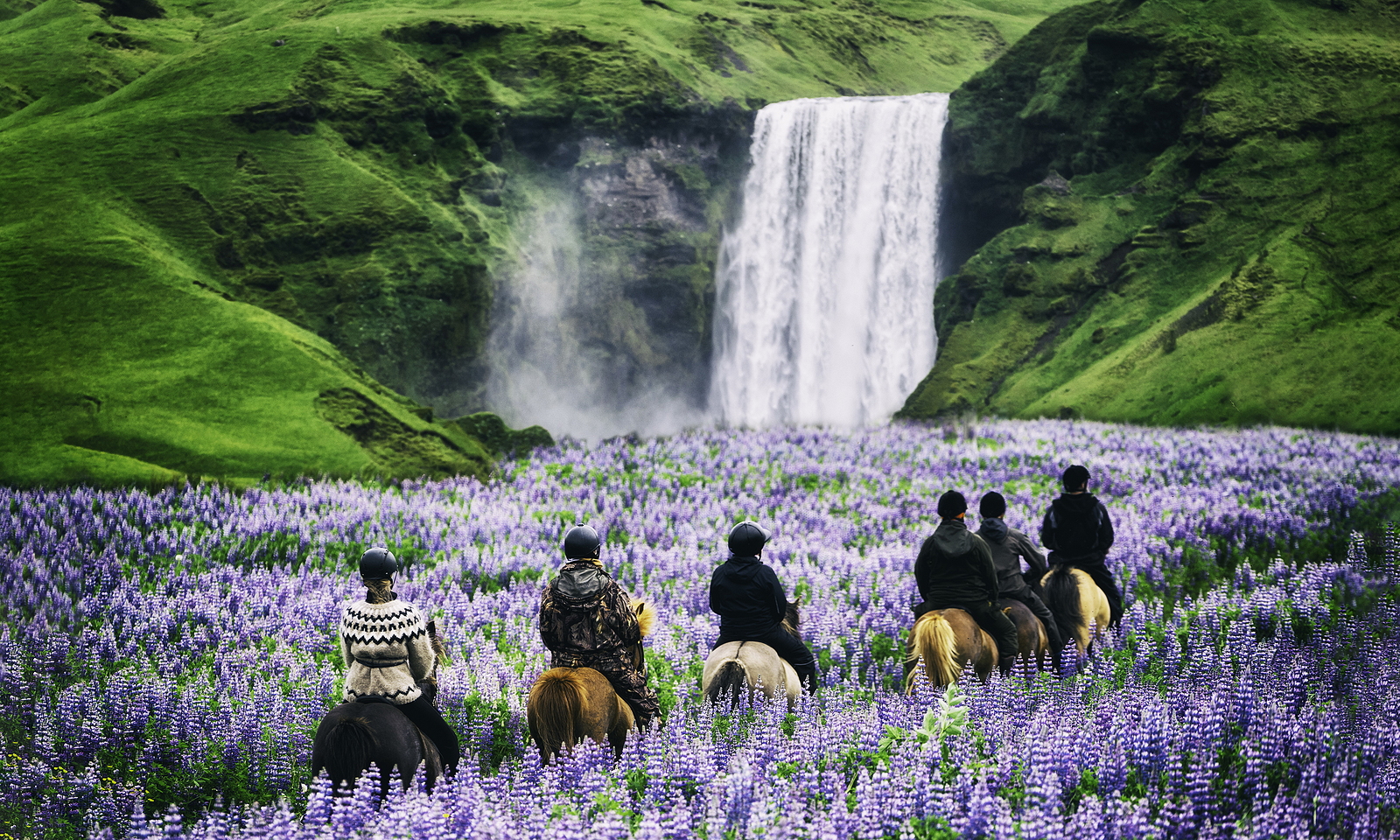 You don't have to venture far from the capital city of Reykjavik though to get a glimpse of some of Iceland's animals. During the spring, you can hop on a short boat ride from Reykjavik harbour to Aukrey Island, also called Puffin Island, just a short ride away. Here you can see an amazing puffin colony. Reykjavik's local parks also offer plenty of opportunities to glimpse local birdlife, though you're not likely to see puffins in these parks. 
A Taste of Luxury
The beauty of Iceland is that you can make your honeymoon what you want it to be. Want to get up close with nature? Easy, there are plenty of amazing camping spots. But if you prefer to live it up on your honeymoon, there are plenty of luxury experiences. Whether you book yourselves in for all the treatments and a stay at one of the Blue Lagoon's luxury hotels, there are so many options. 
Iceland is also no stranger to fine dining experiences. Some of Iceland's top restaurants are very highly rated and offer the best in luxury cuisine. When you visit Iceland for your honeymoon, you can enjoy world cuisine or local Icelandic favourites, like rich seafood and delicate lamb. You'll definitely want to splurge on some unforgettable meals when in Iceland on your honeymoon.
Back