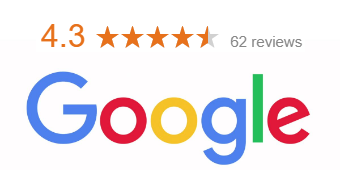 Recommended!! -
We rent a van for 9 people online. Although at the reception we felt a bit of confusion at the beginning, the process of reviewing the vehicle was quick and easy. The van had several bumps on its body, but everything was indicated in the contract, with good performance it was comfortable for the passengers and with enough space for all the luggage. The return, in the early hours of the morning, was also easy and expeditious. The staff friendly and willing to help, very attentive. Recommended!!




- Renter from Costa Rica. Rented Renault Trafic | Manual | 9 persons.
Latest
News & Updates

07.03.2019
Guest post with great advice about 5 Must-Sees in Southeast Iceland by Kait Hanson of Communikait.com. Thanks Kait!

05.03.2019
Although Iceland seems like a country that wouldn't harbour much wildlife due to the cold and remote conditions, it is actually a great place to go if you are interested in watching wildlife.
Iceland Car Rental has a wide range of vehicles to make sure you have what you need when travelling around Iceland. We provide everything from smaller, environmentally friendly cars, to high-performance premium cars and jeeps. If you are looking for affordable car rental in Iceland then make sure you get in touch with us today for a quote.
We believe in simplicity and making the choice easy for our customers. That's why we make everything clear to you when you rent one of our cars. We make sure that our website is user-friendly and that it's easy to book the right car for your trip. We have two offices in Iceland so that we are easy to reach.
All of the cars that we rent are of the highest quality. We ensure that all of the cars we rent to our customers are reliable and meet even the toughest security requirements. We offer a wide selection of top makes in our 4WD selection, including Toyota, Hyundai and Suzuki.
Iceland Car Rental can help if you are looking for car hire on your trip to Iceland. We provide a wide range of different sized cars to make sure you have what you need. You can also pick up your car at our most convenient office location.