How to Make the Most of a Short Break in Iceland
Iceland has become one of the most popular travel destinations in Europe for its vastly different landscapes and range of activities. However, you might be unsure of what you can do in Iceland on a short break and how long you need to visit the country for. Although there is plenty to see and do in Iceland that could take you weeks, Iceland is also a great location for a short break, especially if you are coming from Europe. But when you are limited for time you will want to know how to fit as much into your vacation as possible. That's why we have put together a guide on how to make the most of a short break in Iceland.
Day One - Tour Reykjavik
It is more than likely you will be staying in Reykjavik during your trip, as the capital has the best choice of hotels and is close to the main airport of Keflavik. So it makes sense to spend the first day of your short break exploring Reykjavik. There is plenty to see and do in the capital including the popular Hallgrimskirkja church, a popular Lutheran church that is known for its unique structure. It is also one of the largest structures in Iceland standing at an impressive 74.5 metres tall. If you have time then why not take a soak in a hot tub at one of the many outdoor swimming pools in Reykjavik. There are also plenty of galleries and museums in Reykjavik to explore, including the famous Phallological Museum. You can also find a guide to the best museums and art galleries here.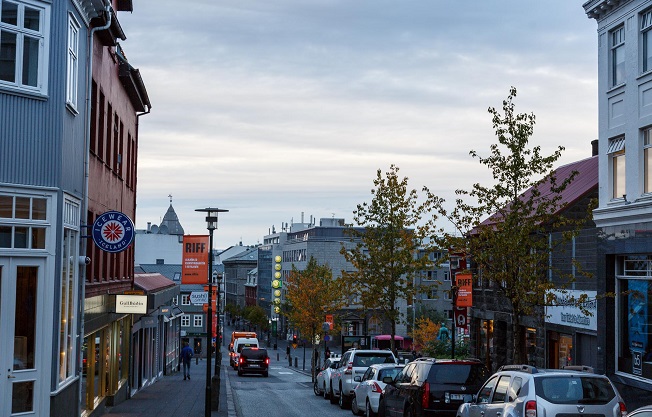 Day Two - Golden Circle Tour
Taking a tour of the golden circle is a must when you are visiting Iceland. The tour is named as such as the main ring road that runs around Iceland is known as the golden circle. You can see several of the countries must see sights by touring the golden circle. This will typically take up a large part of your day so make sure you dedicate a full 8 hours to the tour as there is plenty to see. The three main sites that you will see on a tour of the golden circle include;
Þingvellir National Park - this national park is of significant importance in Iceland as it is the founding place for the Alþingi assembly, which is one of the oldest parliaments in the world. It is home to the largest natural lake in Iceland and is also the meeting point for the North America and Eurasia tectonic plates.
Hot Springs - one of the most popular attractions in Iceland are the hot springs and geysers at the geothermal area. Strokkur hot springs have a number of geysers that shoot water up to 30 feet in the air.
Gullfoss Waterfall - another popular destination in Iceland is this stunning waterfall. Iceland is home to hundreds of waterfalls but this is one of the most famous and you will have likely seen it in pictures.
All of these attractions are easily accessible from the golden circle ring road that runs around the country. There are plenty of tour operators that provide all day tours, but it's just as easy to access these by car if you have car rental.
Day Three - Blue Lagoon
Probably the most famous attraction in Iceland is the Blue Lagoon. If you are unfamiliar with the Blue Lagoon, it is a popular geothermal spa close to Reykjavik, known for its strikingly blue waters. Pre-booking is required, so make sure you book tickets online before attending and to save time. There are plenty of things you can do while here, with a restaurant and plenty of spa treatments on offer. However, it's more than likely that you will only spend half a day at the Blue Lagoon so you might be looking for other ways to fill your time. If you have a car rental then you could head over to Reynisdrangar and Dyrhólaey, which take just over 2 hours to reach. The spectacular black sand beach and rock formations are unlike anything you're likely to see outside of Iceland. If you're looking for some more local attractions near the blue lagoon, some popular tourist spots include;
Giantess Cave, Skessuhellir - large sculpture in waterfront mountain
Stekkjarkot, Reykjanesbær - traditional fisherman's cottage and folk museum
Bridge Between Continents - monument marking the divide in tectonic plates
Dollan Lavacave, Grindavik - tourist attraction and cave formed from lava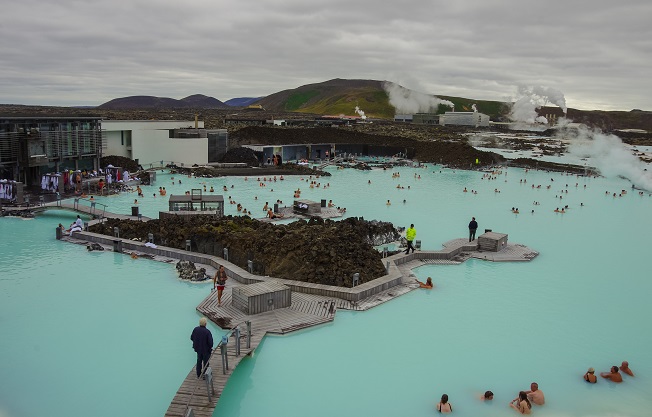 Day Four - West Iceland
Finally, one of the last places you should make time for during your visit to the country is the west of Iceland. This is home to some of the most dramatic and breathtaking landscapes in the country and is the perfect spot for photo opportunities. In just over a two hour drive from Reykjavik, you can reach Kirkjufell mountain and the Snaefellsnes peninsula. These are some of the most iconic photo spots in Iceland and there are plenty of hiking trails in the regions too. While you're here you should also continue on to Snæfellsjökull National Park, where you will find a 700,000 year old glacial volcano. If you're feeling adventurous, you might also have time to squeeze in the westfjords and Dynjandi, a collection of waterfalls, which is some of the most remote locations in Iceland.
Additional Days
If you are planning on heading to Iceland for any longer, then there are still plenty more things to see and do around the country. If you're heading to Iceland during the winter, then you should definitely take in some great winter activities such as ice caves or snowmobiling. If you're heading during the summer then why not consider heading out whale spotting or taking in some of the other wildlife like puffins. There is, of course, the Northern Lights, but as these are weather dependent, we would recommend heading to Iceland for a minimum of five days in order to give yourself the best chance of seeing the northern lights. In order to make the most of your short trip to Iceland, you should also consider car rental as this will allow you to get to many more places in a short space of time.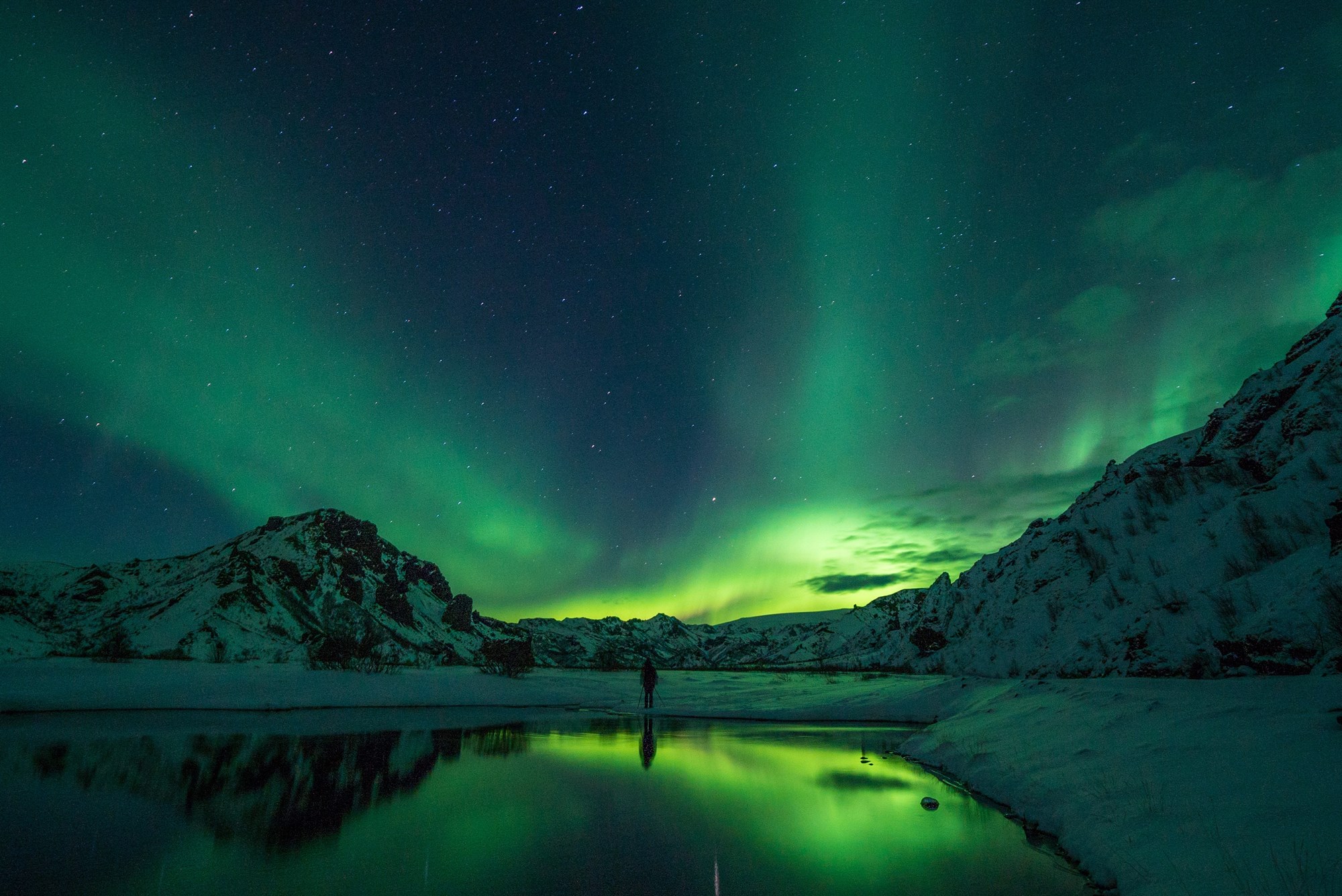 Back