The Best Winter Activities in Iceland
If you're planning on visiting Iceland in the Winter, then there are some winter activities that you might want to consider while you're there. There are plenty of things to do and a number of activities in Iceland during the winter that you can't do during the summer. With the weather being much colder during the winter months, there are also plenty of activities that you are unable to do in many other places. Many of these activities are unique to Iceland and the climate so you should make the most of them while you are here. Take a look at our list of some of the best winter activities in Iceland and what you should make the most of while you are in the country.
Skiing and Snowboarding
One great winter activity that Iceland isn't known for is skiing, and it is one of the lesser known destinations for this in Europe. Although the resorts are much smaller than you might expect elsewhere, they are typically much less crowded too and can be ideal if you are looking for somewhere secluded to go skiing and snowboarding. There are a wide variety of places to go skiing and snowboarding in Iceland with opportunities for downhill or cross country skiers. For the chance of good snow, it is best to go between February and March, although most resorts are open by December. If you are looking to rent winter gear in Iceland, then make sure that you check out Everest for sports and camping gear.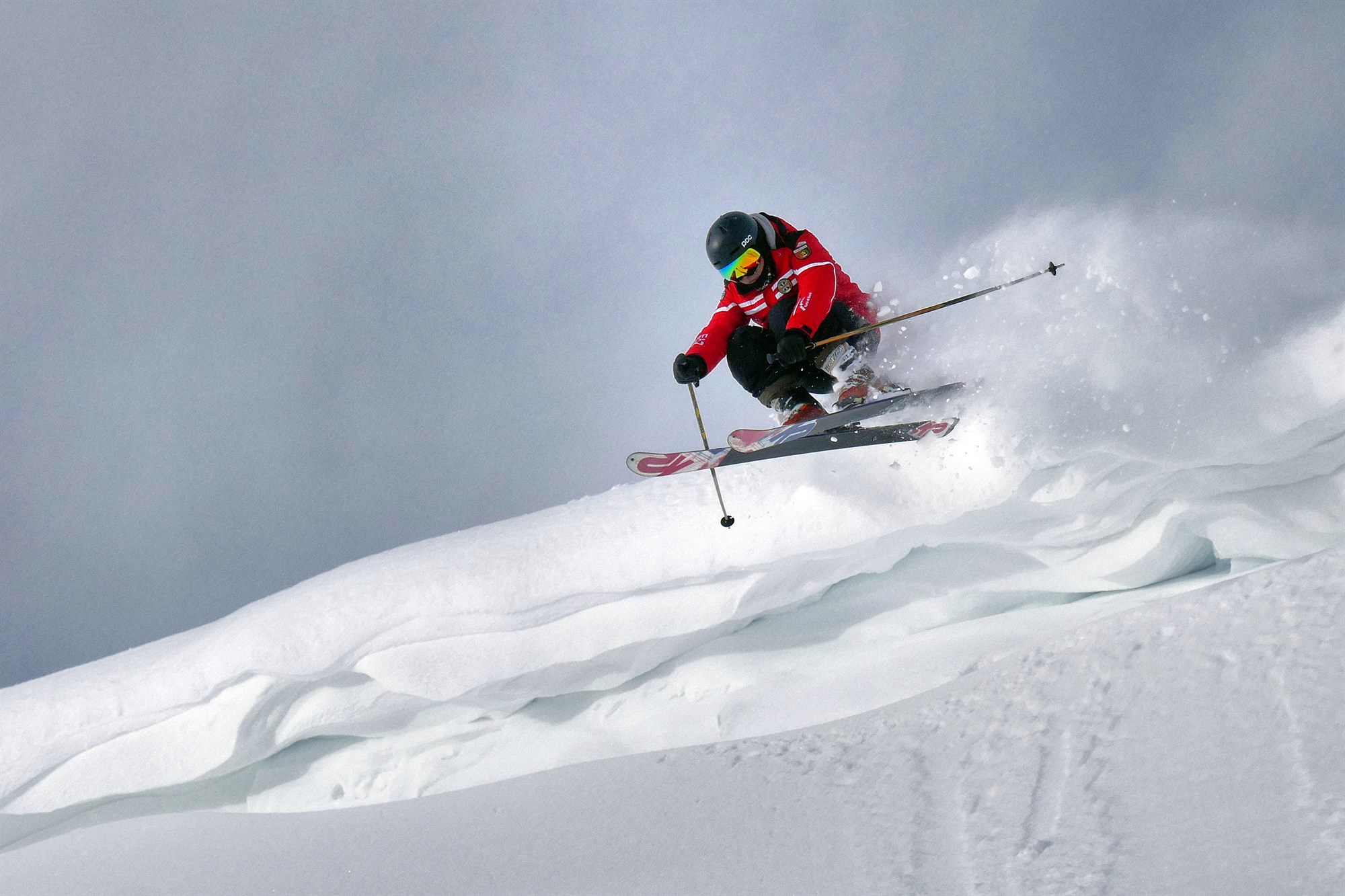 Ice Caves and Glaciers
Another activity that isn't available during the summer in Iceland is exploring some of the amazing ice caves and glaciers the country has to offer. Some of these ice caves and glaciers are only available during the winter as the ice melts during the warmer months in the summer. This makes for a terrific day trip and is something that you won't find in many places around the world. We have put together a guide to some of the most popular ice caves that you should visit when in Iceland;
Vatnajokull Ice Caves; Vatnajokull National Park
Svínafellsjökull Ice Cave; Skaftafell National Park
Kverkfjoll Ice Caves, near Sigurðarskáli hut
Lofthellir Ice Cave, Lake Myvatn
Álftafjörður Ice Cave, Westfjords
Langjokull Ice Cave, Langjokull
Falljokull, Vatnajokull National Park
Skaftafelljokull, Skaftafell National Park
Breiðamerkurjökul Ice Cave, Jökulsárlón
Eyjabakkajokull Ice Cave, near Snaefell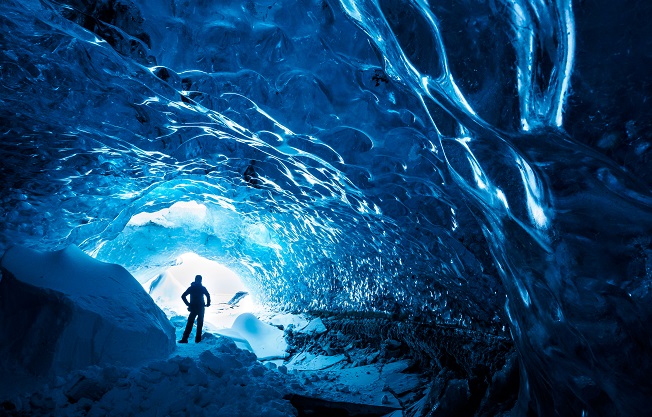 Snowmobiling and Sledding
If you are heading to Iceland during the winter then you should make sure that you take up the chance to head out snowmobiling or sledding. A large amount of highland and mountain roads in Iceland are closed to cars during the winter as it is too dangerous, but you can still explore the areas snowmobiling or sledging. For the best chances to ensure that you get enough snow for sledding or snowmobiling you should plan on heading to Iceland between January to March. We have put together a table of the average days of snowfall during winter in Iceland since 1981.
| | | | | | |
| --- | --- | --- | --- | --- | --- |
|   | November | December | January | February | March |
| Completely White | 5 | 10 | 11 | 14 | 11 |
| Snowing | 5 | 10 | 11 | 15 | 15 |
| Completely Clear | 20 | 11 | 10 | 9 | 10 |
As you can see from this data, February has the most days that are completely white and snowing so this is one of the best chances for snow.
If you want to see the northern lights on your trip to Iceland then you should definitely be thinking about heading to the country during the winter. Although there is still a chance to see the northern lights during August at the end of the Summer, the country is at it's darkest between September and March. During these months the country is dark after 6 pm with clearer skies so you have the best chance to see the northern lights. There is, of course, no guarantee that you will see them on your trip as they are weather dependent. But going for an extended period of at least 5 days during the winter gives you the best chance to see them.
Pro Tip: If you are booking a northern lights tour, then do so for your first day in Iceland. If you don't get to see the lights most tour operators will take you out again for free until you do.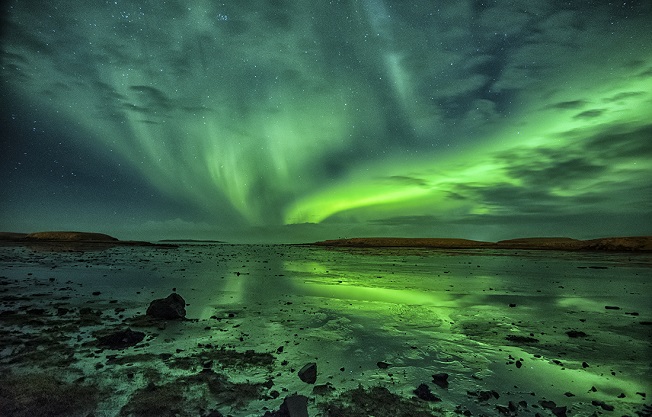 Back