Your Guide to Planning a Road Trip in Iceland
We might be slightly biased, but we completely believe that exploring Iceland in your own time with your very own rental car is simply the best way to do it. Iceland's main Ring Road makes travelling around the whole country a breeze, and our sparse population centres mean that traffic is rarely an issue. Plus, the most wondrous sites take a little longer to reach, but they're oh-so-worth it. The more natural the attraction, the more rugged the landscape, it's more likely that it's in a more remote location on the island.
Best Time for Road Trips in Iceland
The fact of the matter is that there is no bad time to visit Iceland, and we really mean that. There are fantastic parts of every season, whether it's the magical midnight sun in the summer months or the jaw-dropping Northern Lights in the darker winter. However, when you're looking to explore Iceland on 4 wheels, there are a few things to note.
In winter, much of the highlands, found in central and eastern Iceland, are treacherous to pass and therefore closed to most vehicles. Even by 4x4, the thick snow and changeable conditions in winter mean that F Roads are only open during the summer months. So, if you're hoping to see Landmannalaugar or the Eastfjords, it's best to plan your trip for the summertime.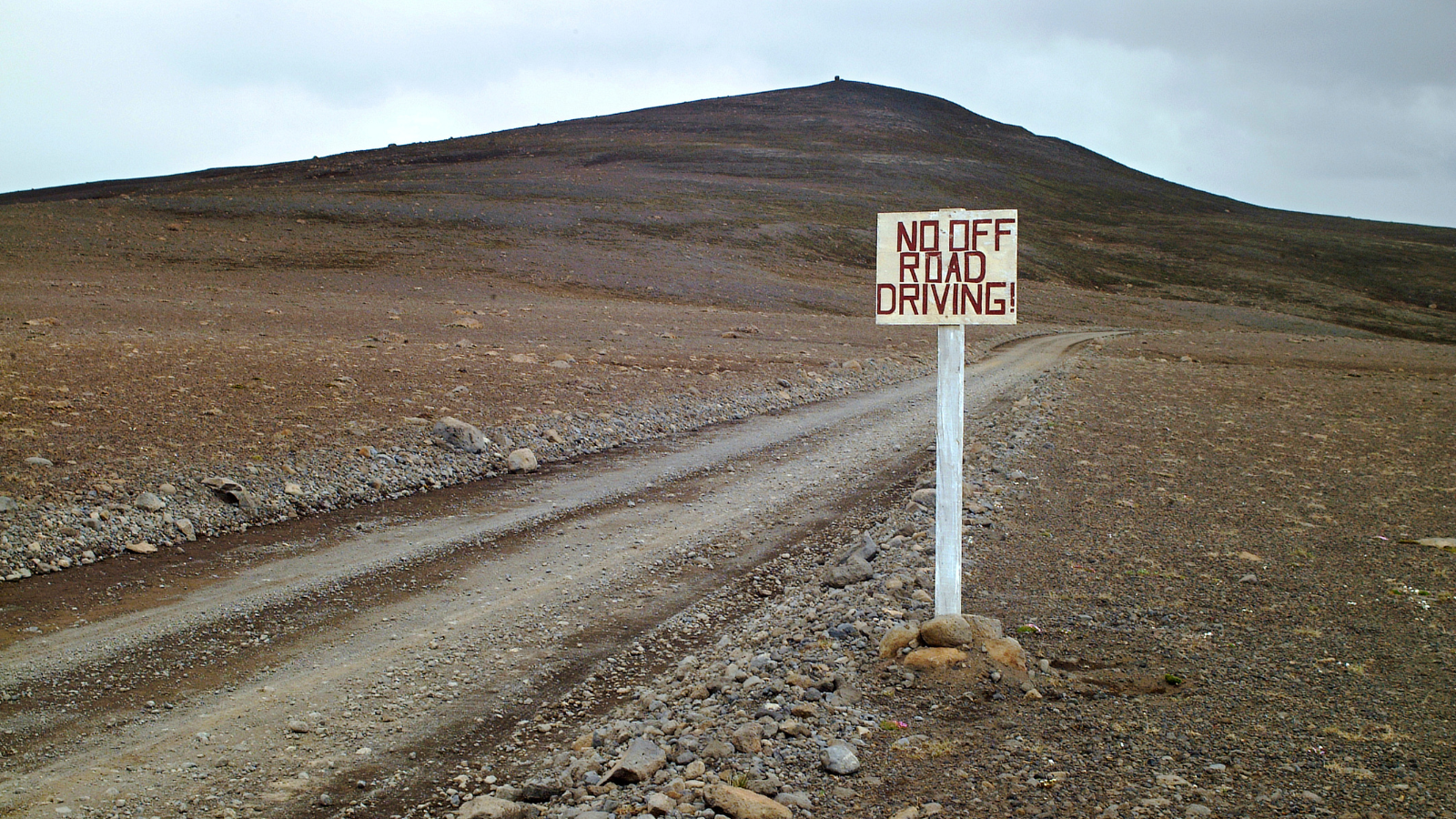 Choosing the Right Vehicle
Here at Iceland Car Rental, we know a thing or two about choosing the right car for any journey. And when you're planning an extended road trip around the country, you're going to want to know your options before setting off.
It goes without saying that different vehicle options are best chosen for specific conditions. If you're hoping to bring the whole family along, a minibus could be a great comfortable option. Those more adventurous might be looking forward to some rougher Highland driving, in which case it's imperative to select a car with 4-wheel drive. Or if you're tempted to stick to the main road, or the cities of Iceland fascinate you, then a small economy car is your best bet.
Selecting the right car for your journey is what we're here for. We stock a huge range of quality, modern cars in our rental fleet, ensuring you can find what you're looking for.
Creating Your Road Trip Itinerary
The best road trip itinerary for you will count on a number of different factors. If you have a particular set of attractions in mind, you might have a key area of Iceland in mind already. If not, you might be after some inspiration. 
Popular Iceland Road Trips
Here are some of the most popular road trips to take in Iceland.
The Golden Circle
A classic road trip by all standards, the Golden Circle can be easily completed in a day from Reykjavik - half a day if you're quick! The 3 main attractions of the circle are:
Thingvellir National Park

Geysir Geothermal Field

Gullfoss Waterfall
The Diamond Circle
If you're looking for something a little more off-the-beaten-track of southern Iceland, the Diamond Circle contains some stunning stops. This trip includes attractions like
Lake Myvatn

Dettifoss

Akureyri

Husavik

Ásbyrgi canyon
Snæfellsnes Peninsula
Located just north of Reykjavik, the Snæfellsnes Peninsula offers a huge range of landscapes and attractions, leading many people to dub it "Iceland in miniature". Alongside being a stone's throw from the capital, you'll see iconic attractions such as:
Kirkjufell Mountain

Gerðuberg Cliffs

Rauðfeldsgjá Gorge

Snæfellsjökull Glacier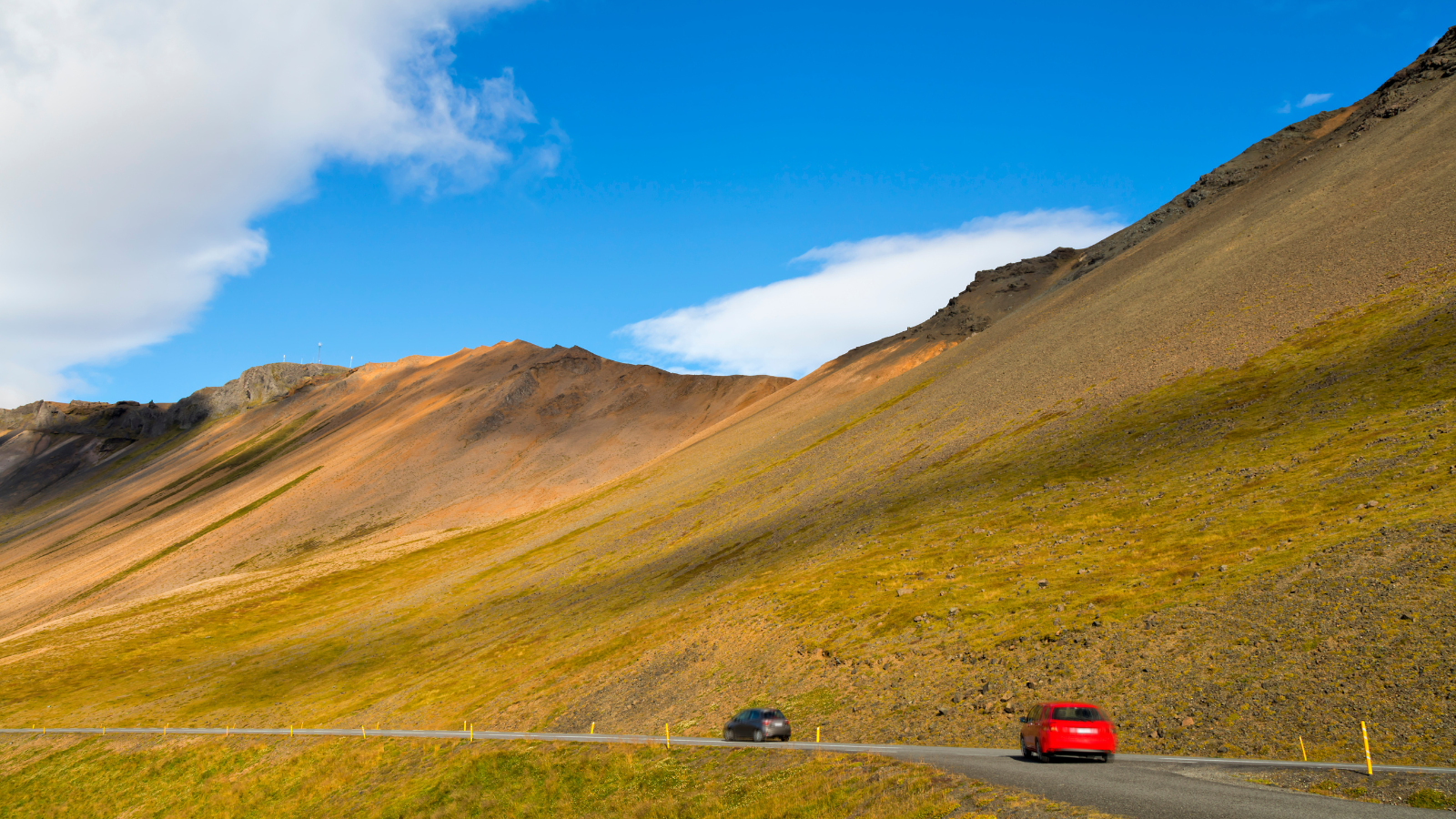 How Long Should My Icelandic Road Trip Be?
This is a difficult question to answer without knowing the ins and outs of your plans. Of course, we understand that time is often stretched for holidays, and you'll want to pack in as much as possible. Your specific Icelandic destination, where you would like to explore the most, has the most influence over this. Here is a rough guide to how long each area of Iceland as a minimum will require to enjoy it.
Reykjavik area: 2-3 days

South Iceland: 2-3 days

Westfjords: 3-4 days

East Iceland: 3 days

North Iceland: 4-5 days

Highlands: 1-2 days
Road-Trip Tips for Iceland
Iceland is a fairly unpredictable place for a number of reasons. The weather, roads and landscapes are likely all brand new to you, so navigating these will all need to be learned as you go. And when you're heading out by yourself in a foreign country, it's best to be as prepared as possible. Here are a few of our best tips for first-time Iceland road-trippers.
Weather and Road Conditions
This fairly small island is infamous for incredibly changeable weather conditions. And we don't mean from rain in the morning to sun in the afternoon - we mean from sunshine to storms in a few minutes. Checking weather updates and getting alerts, particularly if you are in the Highlands in central Iceland, is a matter of safety rather than enjoying your time there. 
The Highlands can also be treacherous to pass without the right vehicle, and even then still difficult to traverse. Roads can be there one minute and be replaced by a river the next. Our best advice to you, especially if you have no one locally, is to use safetravel.is. This site can send you updates on weather and road closures, as well as keep track of where you say you'll be at certain points. This service can then contact the emergency services or Search and Rescue should you disappear from contact, should the absolute worst happen.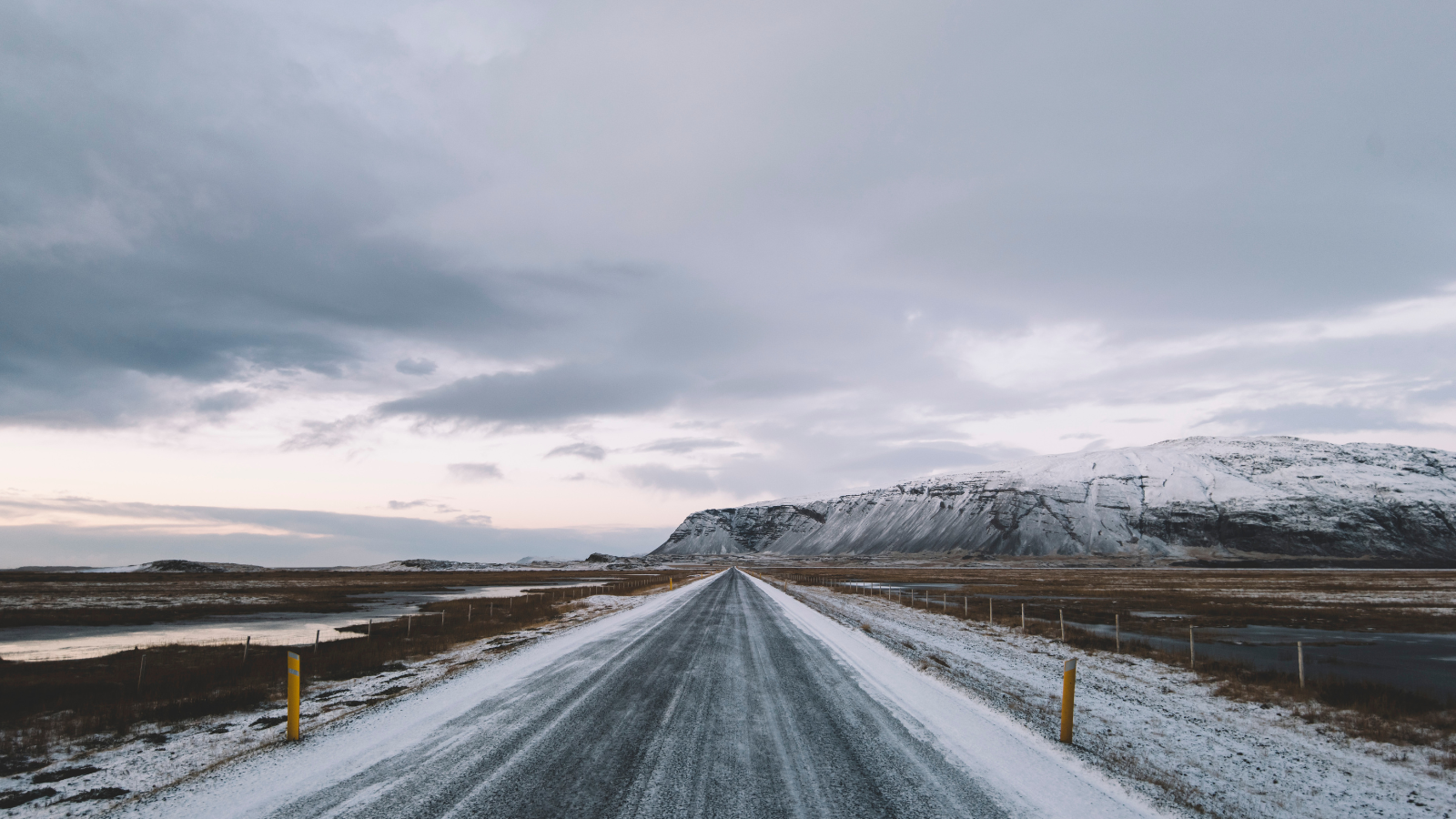 Driving Regulations
Driving in any country will have its unique laws and rules. In Iceland, no matter how clear the roads seem, it's crucial that you obey all signs and speed limits at all times for your own and other people's safety. Find out more about Icelandic driving etiquette in our blog.
Filling Up with Fuel
Fuel stops might seem simple, but can actually appear a little alien if you're not used to Iceland's fuel stations. Lucky for you, we have an entire guide on how to navigate fuelling up your car, whether it's petrol or electric, wherever you are in Iceland.
Back