Icelandic Association for Search and Rescue
If you're travelling to Iceland in the coming months, you may be looking for the best websites and apps to use during your travels. In our recent article, we'll be walking through some of the incredible features of Safe Travel, owned by the Icelandic Association for Search and Rescue. 
Submit a Travel Plan
The very first step every traveller should take before heading out in Iceland is to establish a clear Travel Plan and to leave it with someone who can react. Safe Travel has a dedicated section on the website, designed for travellers to submit a travel plan to the company.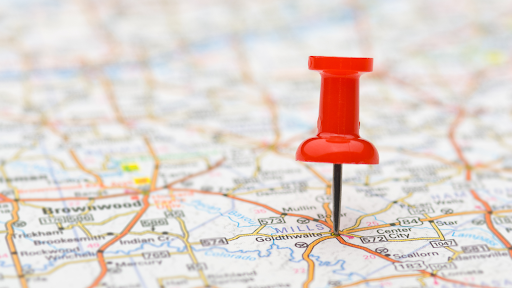 Using the Travel Plan landing page, the user can input information needed for ICE-SAR to start a search or rescue mission, should anything happen during your road trip. 
Your Travel Plan should outline all of the locations you plan on visiting during your trip so that officials can find you easily during the search. 
Get Alerts from SafeTravel
Another important feature of the Safe Travel website is Get Alerts. If you're driving in Iceland, it will be beneficial to stay up to date on road conditions during your trip. Simply sign up via phone number and input your trip dates, and Safe Travel will update you regularly with the latest travel information, directly to your mobile.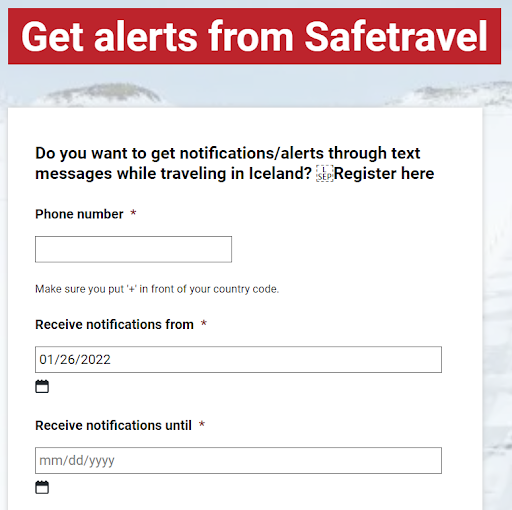 Travel Conditions
Self-drive tours are an extremely popular way of uncovering the natural beauty of Iceland, and luckily, Icelandic road routes are extensive and easy to navigate. Despite this, the beautiful land of fire and ice can also present a number of challenges that drivers may not be aware of or have experienced in other countries. To make sure that you are fully prepared for driving in Iceland, it is important to read up on the travel conditions before every trip. 
Safe Travel has a live, interactive map on their website, which highlights the travel conditions using a clear colour coding system. 
We would recommend taking a look at this map each morning ahead of your journey, to ensure that you are aware of what the road conditions are like. Should conditions be bad or extremely slippery, for example, you may wish to replan your route or reconsider a different activity for that day.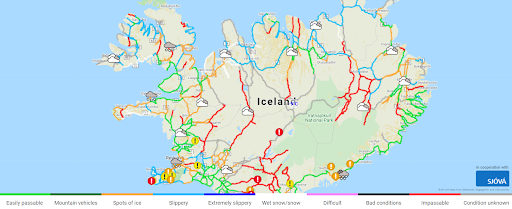 Outdoors in Iceland
The key to successful travel is in the planning, which is why it is important to learn about the outdoors in Iceland ahead of your trip. Safe Travel's dedicated Outdoors in Iceland page outlines everything you need to know about travelling in Iceland, including the following:
During wintertime, most of the highlands and highland roads are closed (make sure to get information about the area before setting off)

Always leave your travel plan with someone who can react if needed

Check the weather forecast often as the weather in Iceland can change suddenly

Remember to bring the right equipment for the kind of trip you are planning

Map, compass and GPS should always be used when travelling outside urban areas
If you're travelling to Iceland in the coming months, we'd definitely recommend having a look at Icelandic Association for Search and Rescue for the best advice. If you're looking for the perfect rental car for your Icelandic adventure, head over to our fleet to browse our extensive range of small cars, 4x4 cars, minibuses, automatic and manual cars. 
Back