A Guide to Highland Road F208 In Iceland
Driving in Iceland can seem like a daunting prospect as many locations can be quite remote and far away from the capital of Reykjavik. When you are driving off the main roads this can become even more intimidating as there are many F Roads and gravel roads that lead to popular attractions and destinations. Off-road driving in Iceland is also against the law, so you might be concerned about knowing where you can and can't drive. That's why we have put together plans for the F Roads in Iceland to help you find your way around.
In this guide to highland road F208, we look at one of the most popular highland routes in Iceland and detail all the sights that you will see when driving this road. The F Roads in Iceland are only open during the summer, so you should avoid this region if you are planning on travelling in the winter. This is because weather conditions can cause these roads to be dangerous with ice and snow common during the winter. You should also take caution when driving on F Roads during the summer as they are not as well maintained as major roads and highways.
Where is the Highland Road F208 in Iceland?
The Highland road F208 runs from the south of Iceland towards the centre and through Friðland að Fjallabaki national park and garden. The road runs past some of the most famous locations in Iceland and is definitely a route that you will want to travel on your trip. You should only drive this route if you are renting a 4x4 as it can be treacherous in places and very difficult to navigate in a smaller vehicle. The road only opens in sections but the whole route will be open typically from the end of June. We walk you through the route and some of the most popular sights and attractions along the way.
Sigalda
At the northerly point of the F208, you will find the Sigalda power station at the largest reservoir in all of Iceland. This hydroelectric plant and reservoir has stunning scenery surrounding it and is the perfect place for some photography. You will find a number of waterfalls in the region and stunning aquamarine coloured waters. It is well worth stopping here even though you can't tour the actual power station, the sights make up for this. Following the F208 along from here will lead you onto Landmannalaugar, which is one of the most popular destinations in Iceland.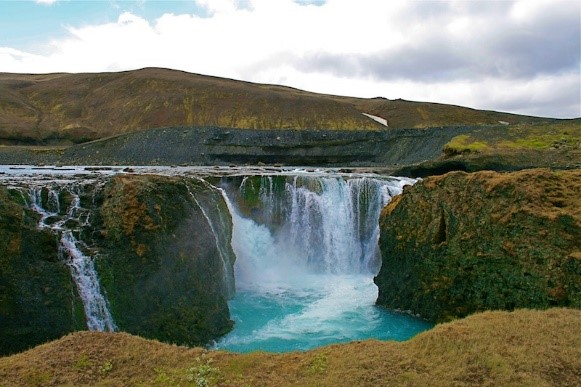 Landmannalaugar
You can follow the route to Landmannalaugar from Sigalda quite easily and there are no rivers or treacherous roads to cross. This region is also known as the "people's pools" and is a huge area of stunning natural beauty in Iceland. It is extremely popular for hiking and the natural hot springs that are perfect for bathing. The region is most well known for the multi-coloured mountain ranges with pink, yellow, black, blue and orange hues. The spectacular sight is caused by high mineral content in the mountains. It is also located next to a raven-black lava field known as Laugahraun. You can also stop at lakes Frostaðstaðavatn and Ljótipollur close by so there are plenty of sights to see.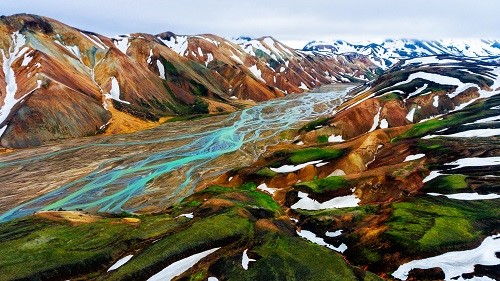 Eldgjá
The next section of the road is a little more difficult to navigate and can involve crossing a river depending on the weather conditions. If you do approach any rivers that look deep or difficult to cross then you should not attempt it. Rivers can be deceiving and unless you know how deep the river is then you should avoid it. However, if the conditions are fine and you make the journey along the F208, then you will be rewarded with some of the best-kept secrets in Iceland. With the amazing Ófærufoss waterfall and one of the biggest lava fields in the world, this region of natural beauty is the perfect place to stop and take in your surroundings.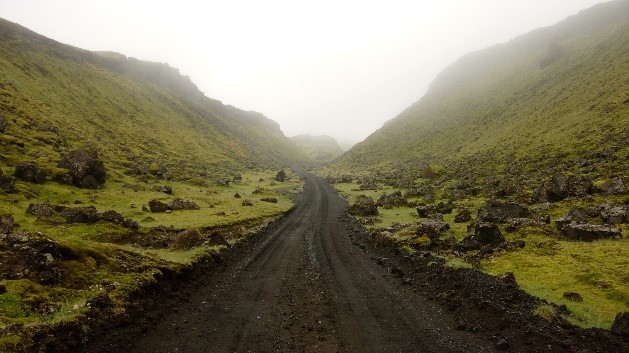 Skaftártunga
The final part of the F208 will take you to the area of Skaftártunga which is not well known to tourists but is a once again difficult to reach by car. There are rivers to cross once again on this route but when you get there you will find some spectacular scenery awaiting. Highland regions of Iceland are the perfect place to take in the amazing wildlife and nature in the country. The final stretch of the road will take you to a small settlement that lies in between two rivers and you should definitely pay a visit to Hólaskjól Highland Centre when you're there. There is a fantastic canyon and also a breath-taking waterfall with plenty more to see and do.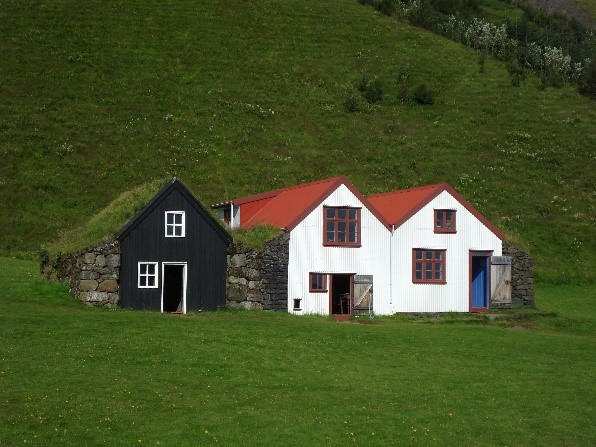 Top Tips
This region and most of the highlands are fairly isolated so you might want to make sure you have satellite navigation or hire a Wi-Fi device for the car in case you get lost on the route. If you plan on spending longer on this route then there are some cabins and campsites that would be perfect should you wish to stay. If you do run into any trouble then don't forget you can, of course, call the emergency number on 112.
Back