The Ultimate Guide to Volcanoes
Iceland is called the 'land of fire and ice' due to its unique geographical characteristics. Its cold climate with glacial caps that blanket the temperamental volcanic properties boiling beneath the earth creates a unique experience for visitors. Iceland's landscape is continuously shaped by volcanic activity.
Why is Iceland so volcanic?
Iceland is an island that is located in the mid-oceanic Atlantic Ridge, in the boundary between the North American and Eurasian plates. These plates drift apart at an annual average rate of 1cm and the area is known to be particularly volcanic. It is a constructive plate margin; volcanic activity along this ridge gives birth to new crust.
What is the frequency of volcanic eruptions?
Since the settlement of Iceland in AD 874, 13 out of the 30 active volcanic systems in Iceland have erupted.  In the last five centuries, a third of the world's entire lava output has come from Iceland's volcanic eruptions.
One of Iceland's most active volcanoes is Mount Hekla. Since 1104, this beast has erupted 18 times, the most recent eruption being in 2000. The most active and volatile volcano is the subglacial, basaltic volcano, Grímsvötn. It is in the same fissure system as the Lakagígar fissure eruption of 1783-1784.
Benefits of volcanoes in Iceland
Iceland's economy and infrastructure are heavily reliant on the country's geothermal energy and volcanic systems. Volcanoes are central to Iceland's tourism industry. Additionally, cheap and environmentally friendly heating is achieved by using hot water that comes directly from the earth to people's homes. 30% of Iceland's electricity is procured from geothermal power-stations; the remaining is hydro-electric.
What was the worst volcanic eruption Iceland?
Historically, the most fatal volcanic eruption in Icelandic history was the Skaftáreldar (fires of Skaftá), which happened on the 27km Lakagígar volcanic fissure located on the southwest of the Vatnajökull glacier in 1783–84.
The Laki eruption led to famine, the destruction of 20 villages, death of over 50% of the livestock and the extermination of 25% of Iceland's human population. 120 million tons of sulphur dioxide was ejected into the Northern Hemisphere. On a global level, this led to a drop in global temperature known as "Laki haze" and crop failures across Europe, and potentially even droughts in North Africa and India.
Is it safe to visit volcanoes?
This depends on the volcano. Extinct volcanoes pose almost zero threat. Active volcanoes can be visited, if precautions are taken. Even if an active volcano is not erupting, it poses the potential of erupting, so there is always a risk.
What types of explorations are available?
There is a myriad of explorations available, relating to volcanos and the volcanic regions in Iceland.  There are excursions for all budgets, activity levels and interests. There are immersive guided tours for history and geological enthusiasts. Helicopter tours to get birds-eye views of the volcanic landscape with little physical excursion are available, as are tours to volcano sites on snowmobiles and excursions into lava caves for the thrill seekers. Also, there are self-created tours for the spontaneous adventurer. You can explore the country by foot or car, stopping at destinations that interest you.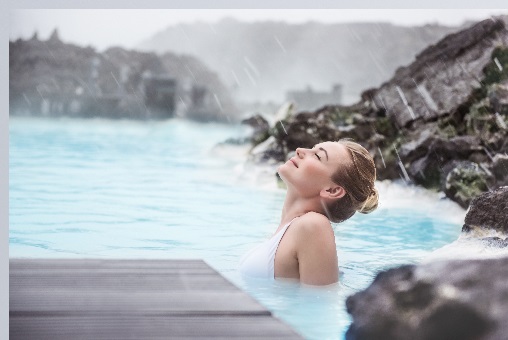 Where can I go on a Volcanoes Tour?
There are an estimated 130 identified volcanoes scattered around Iceland, however, due to time and safety constraints, you cannot feasibly see them all. Below you will find a handpicked selection of the best volcanoes to visit on your trip to Iceland.
This list promises scenery, adventure and memories to last a lifetime.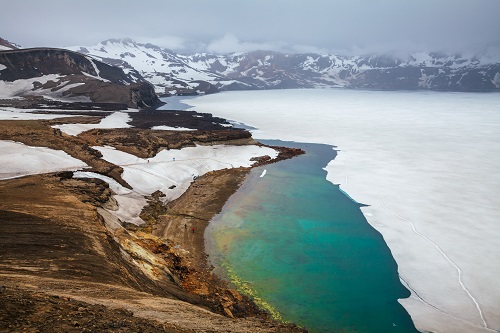 1. Thrihukagigur (Þríhnúkagígur) 'Three Peaks Crater':
This sleeping beauty is just a 30-minute drive from the capital and has been dormant for 4000 years. This makes it the only volcano you can safely enter. Inside the volcano, there is 160x 220ft total ground space and a depth of 700 feet. To put that into perspective, it could easily fit a stack of 43 double-decker London buses. It has great accessibility and you can enjoy the amazing scenery and journey to the base of the magma chamber within 6 minutes, using an open elevator system. 
Best time to visit: May to October
Fitness level needed: Moderate - 3km walk (helicopter option available), but no climbing/hiking expertise required.
Guided tour available: Click here
2. Snæfellsjökull
This 700,000-year-old volcanic glacier in Western Iceland is one of Iceland's most notable attractions, partly in credit to the sci-fi novel Journey to the Centre of the Earth by Jules Verne (1864). It is 1446 metres high. If you have an appetite for adventure, you can climb the volcano's impressive glacial summit. If you are lucky you may even encounter Bárður the human-troll, who is said to be the "guardian spirit of Snæfellsjökull".
You could also visit an 8,000-year-old lava cave, which is also located on the Snefellsnes peninsula. It is 35 metres underground and then a further 200 metres to reach the lava cube Vatnshellir.
Best time to visit: May- September
Fitness level needed: Low to moderate: Low if you go on a Snæfellsjökull glacier snowcat /snowmobile tour, moderate if you go on a hiking or Lava cave tour as you need to descend (200metres) down a long and narrow staircase to reach the lower part of the lava cave.
Guided tour available: Click here
3. Askja Caldera
You can enjoy a scenic drive up to Askja, through the lunar-esque Icelandic highlands with their black sand deserts and inhospitable lava fields. The beauty of Askja volcano was born from a destructive eruption in 1875. Hot springs now heat the little caldera, appropriately named Viti (signifying 'hell'). If water level permits, you can swim in warmth whilst enjoying the scenery. Lake Askja is situated in the crater of Askja volcano and is the second deepest lake in Iceland (220 m). 
On your way to Lake Askja, you can make a stop at the 10,000-year-old crater Hrossaborg (Horse Castle) which resembles the shape of an amphitheatre.
Best time to visit: Summer months
Fitness level needed: Low- moderate. Easy hike and swim.
Guided tour available
4. Krafla Viti (little) Crater
Also situated in North Iceland, Krafla similarly has a teal lake called Viti. This cold-water lake was formed in 1724. Its caldera is 10km in diameter and its highest peak reaches 818 meters and it is surrounded by colourful mountains. The post-apocalyptic atmosphere is encapsulated in a surreal beauty only barren lands possess.
Best time to visit: Summer months
Fitness level needed: Low- moderate. You can walk around the rim.
5. Hverfjall Volcano
Hverfell is another lazy giant and has enjoyed 4500 years of dormancy. It is one of the best-preserved circular volcanos on earth. The crater (1km in diameter) has easy accessibility from the Ring Road and is situated next to Lake Mývatn. This popular tephra cone has a rim which can be walked in an hour, it is 140 meters deep.
Best time to visit:  Summer months
Fitness level needed: Easy 1-hour hike
Back