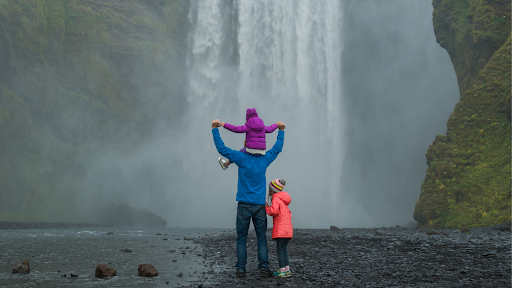 Iceland is a country which stands out as an ideal destination for travelling with children. It is a fantastic opportunity to switch off and enjoy a wide variety of once-in-a-lifetime experiences together. Boasting a low crime rate and a family-friendly culture, Iceland is somewhere you can truly relax in the knowledge that you and your little ones will be safe and welcome. Here are our top tips for travelling to Iceland with kids so you can make the most of your holiday. 
Plan Your Activities
Before jetting off to the Land of Fire and Ice, think about some of the family activities you'd like to add to your itinerary. Travelling with kids can be full-on, so having an idea of what you want to do and where you want to go allows you to plan so you don't have to worry about making last-minute arrangements upon your arrival. 
Many of the sights and attractions in Iceland are suitable for children. Here are some of the most popular:
The Blue Lagoon
Relax and unwind together in the warm, mineral-enriched water of this renowned geothermal spa, a swimming experience that is guaranteed to be unlike anything they've ever experienced. As per the spa etiquette, children must be over the age of 2 to be admitted to the lagoon and children under 8 must wear floaties at all times. All children under the age of 13 receive free entry, which means that this activity is one you can do on a budget. 
Dog Sledding
If your children enjoy activities that set their adrenaline running then whizzing through the Icelandic countryside on a sledge pulled by friendly, playful huskies is certainly something to consider! Most tour operators allow children over the age of 2 to join in, and teenagers can often ride a dog sled independently, depending on the individual restrictions of your chosen operator. 
For those children that aren't overly keen on dogs, why not go horseback riding instead? The Icelandic horse is a wonderfully gentle breed that your children are certain to fall in love with. 
The Northern Lights
Do you want to see your children's faces full of wonder as they stare up at the Aurora Borealis? Although this activity may not be suitable for the smallest of guests (who may not take kindly to early starts), many older kids will relish the opportunity of a nighttime adventure to seek out the Northern Lights. It's important to remember that spotting the aurora is never guaranteed, so it may be best if your children are old enough to understand this and enjoy the experience, regardless of the outcome.
The Golden Circle 
If you're keen to experience a road trip during your time in Iceland, the Golden Circle is one of the most suited to travelling with kids because it can be easily completed within a day. During your time on the road, you will be able to visit Thingvellir National Park, Haukadalur Geothermal Area and the Gullfoss Waterfall.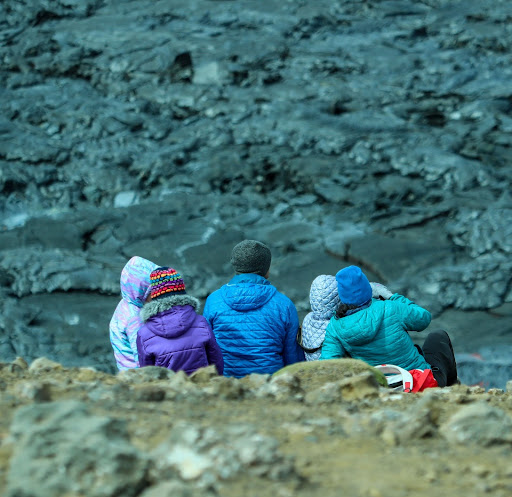 Look out for Street Food
Street food in Iceland is often a more budget-friendly option than eating all of your meals in a restaurant and tends to be more popular with children. The most popular street food in Iceland is the hot dog, which is served with a deliciously soft bun, onions and all the condiments you require. 
Prepare for the Midnight Sun
During the height of the summer months, Iceland experiences a phenomenon known as the midnight sun, during which it's never fully dark. If your children are sensitive to light you may want to bring along some eye masks which can help them get their rest.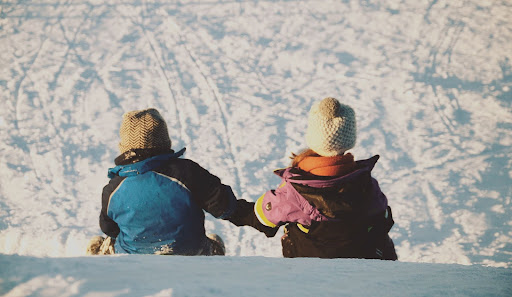 Pack for Unpredictable Weather
The weather in Iceland is notoriously cold, wet and windy, sometimes all at the same time. The key to remaining comfortable is ensuring you have plenty of waterproof clothing that will keep you and your children dry, as well as bringing enough clothes to 'layer up' so that you are prepared for both warmer and cooler weather. 
Hire a Car
Sticking to strict timings on an organised tour can be difficult with children in tow, particularly younger ones who like to go at their own pace. By hiring a car you are in charge of your own schedule, which means that there are no consequences for your little one wanting to spend "just 5 more minutes" enjoying the Diamond Beach or having a sudden change of heart over a planned activity.