Guide To Visiting the Diamond Beach in Iceland
Diamond Beach in Iceland is undoubtedly one of the country's most spectacular attractions. The shards of glistening ice on the dark sands make for stunning photographs, drawing thousands of visitors each year. If you're planning on seeing the spectacle for yourself, our guide provides every detail you need. Read on to discover everything you need to know about visiting Diamond Beach in Iceland. 
What is Diamond Beach?
Diamond Beach, also known as Breiðamerkursandur in Icelandic, is an iconic attraction in Iceland. The term 'Diamond Beach' refers to the crystal icebergs that are scattered across the shore, resembling fields of diamonds. Previously part of the Breiðamerkurjökull glacier, these ice blocks have broken away before ending up on the beach. 
Visitors can wander amongst the icebergs and explore the beauty of the black sand beach, which offers unrivalled photo opportunities and memories that you won't forget. 
Where is Diamond Beach? 
Diamond Beach sits on Iceland's south coast, around 235 miles from the capital city of Reykjavik. From here, it can be almost a 5-hour drive, so we highly recommend booking a comfortable rental car for your excursion. The beach can be found just off the Ring Road which takes visitors around the island, making this the perfect day trip to view more of Iceland's many attractions.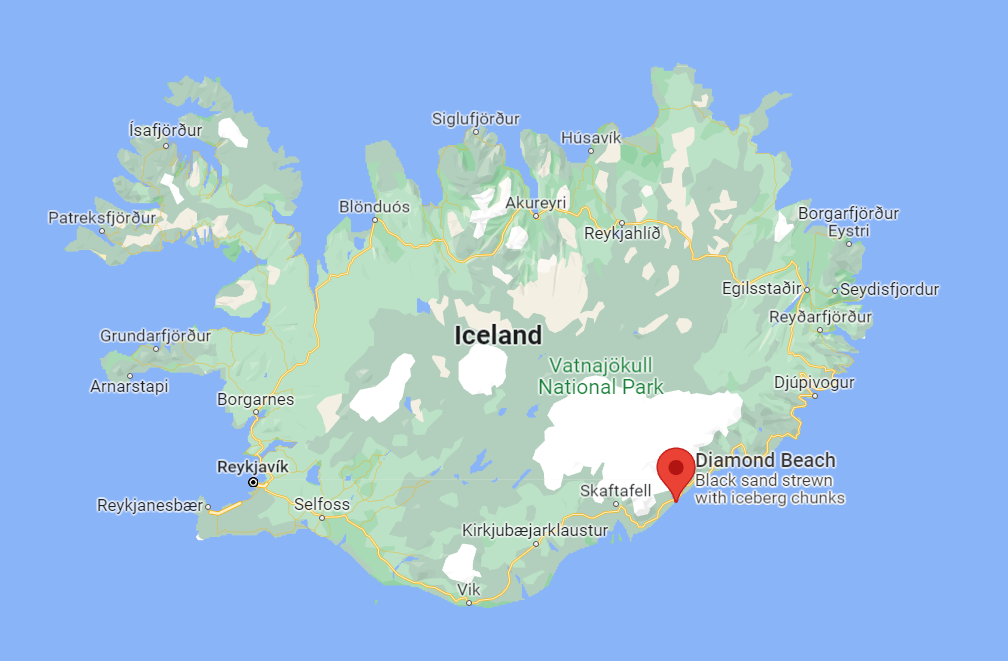 Image Sourced from Google Maps
When is the Best Time to Visit?
Diamond Beach can be accessed by visitors year-round, however, depending on how you wish to spend your time there, you may wish to go on a particular day or time. For example, if you want to view the northern lights at Diamond Beach, which can be an incredible combination, visiting in winter may be the best option for you. If you're heading out in the summer, you can experience the midnight sun at 2 am at Diamond Beach, making for truly unique photographs. Regardless of the season, be sure to dress appropriately for the weather conditions, which can often be variable. 
We would highly recommend visiting Diamond Beach at sunrise for ample photo opportunities. Be sure to check the sunrise times on a reliable weather app or news site to get an idea of the best time to visit. 
What to Take
If you are planning a trip to Iceland's Diamond Beach, it is important to bring the right items with you. We would suggest taking:
Sturdy, waterproof footwear that can be worn on uneven ground

A camera and a tripod 

Warm clothes and spare clothing

Food and drink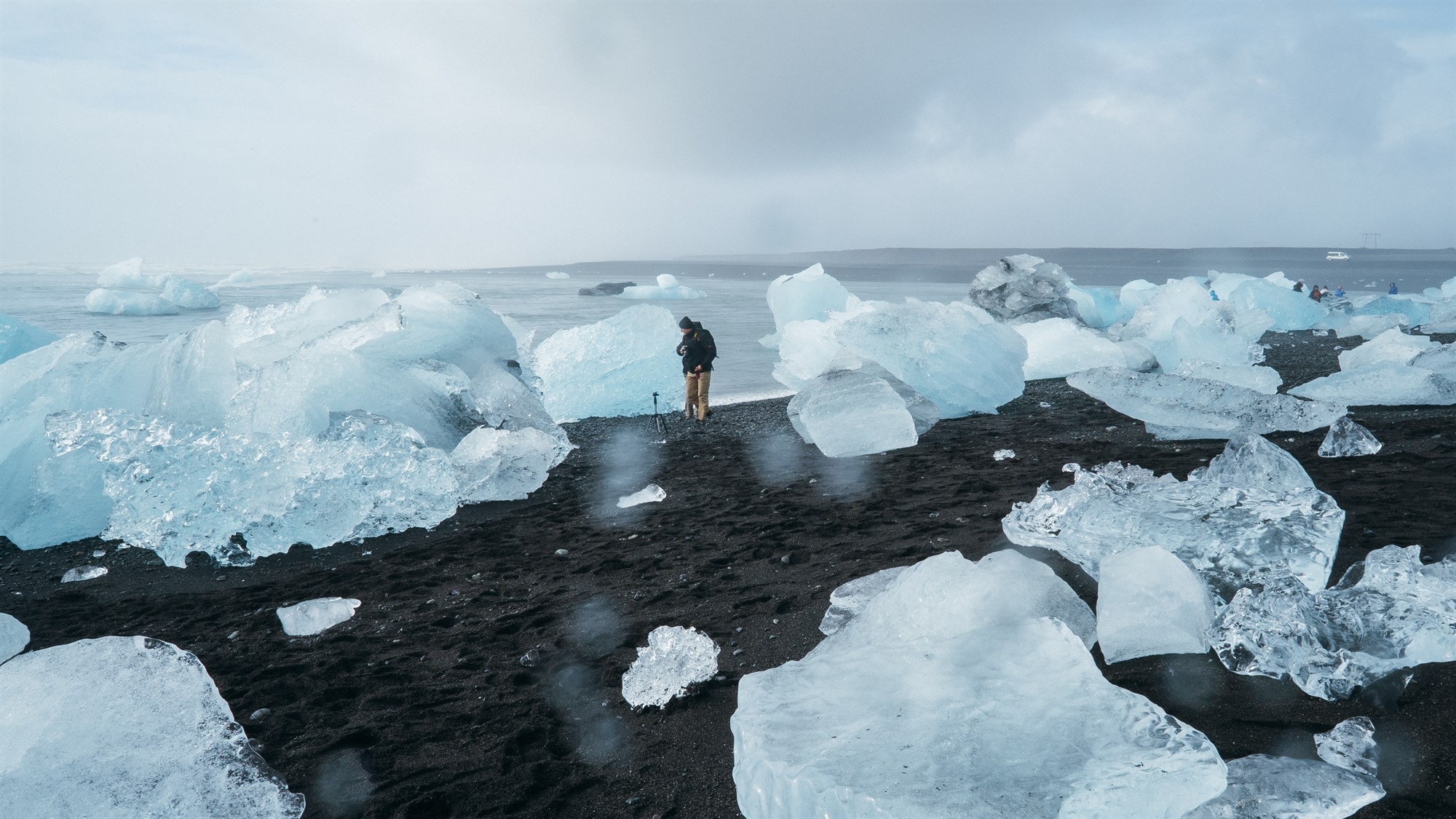 Staying Safe 
Whilst Diamond Beach is a relatively safe place to visit, it is still important to be aware of the relevant precautions to keep you safe. 
Don't go too close to the water, as the tide can come in quickly

Be aware of hidden icebergs so that you don't trip

Don't climb on top of icebergs, as they can be slippery and dangerous
Take a look at our Safety Guide to learn more about staying safe in Iceland. 
Driving to Diamond Beach 
Parking is free at Diamond Beach at the dedicated Diamond Beach car park, making it the perfect destination on a road trip around the country.  If you are driving to Diamond Beach, you will need a reliable vehicle to get you there. At Iceland Car Rental, we stock a huge variety of rental cars, including 4x4s, minibuses and small city cars. Browse our extensive collection today to find your perfect rental.
Back