Guide to Dog Sledding in Iceland
Dog sledding, or mushing, is an exhilarating experience for the whole family. It allows you to experience the wonders of the natural surroundings and landscapes, of which Iceland has many. Feel the power of the determined huskies as they pull you through the cold countryside, slicing a path in freshly fallen snow. Here's everything you need to know about dog sledding in Iceland. 
Where did dog sledding begin?
The use of dogs for pulling sleds is said to have begun in Alaska and Siberia, where transportation is made difficult due to the almost constant snowy terrain and conditions. Dogs were used to pull sleds full of supplies such as food and wood. 
In the late 1800s, the Alaskan gold rush meant that prospectors were keen to visit the wilderness of Alaska, and the only way to do so was by mushing. This form of transportation then became common throughout the US and Canada. 
Dog sledding was introduced to Iceland as a tourist activity which has grown in popularity over the years.  
What breeds of dog are used for sledding in Iceland?
Greenland dogs, Alaskan huskies and Siberian huskies are the 3 dog breeds that you will typically find pulling sleds in Iceland. They are bred for their stamina, strength and resilience to cold climates, all of which make them perfect for the job! 
Sled dogs are well known for their intelligent, friendly and gentle temperaments. They thrive in the company of humans, interaction and active lifestyles. After your dog sledding tour, you will likely be given some time to get to know the dogs, pet them and play with them. For many visitors, this is part of the reason that the experience brings so much joy. 
None of the breeds used for dog sledding are native to Iceland. The country's native sheepdog is far more suited to herding cattle and sheep.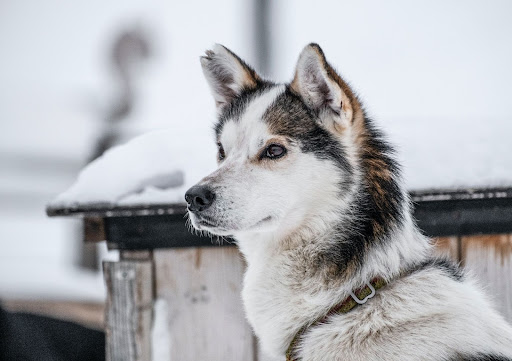 Where to go dog sledding in Iceland?
The variety of dog sledding locations around Iceland means that you are not limited to specific regions where this activity is possible. You can arrange to go dog sledding near Reykjavik, ride around the serene Lake Myvatn or head to Akureyri - the 'capital of the North'. Akureyri is one of the best and most popular locations for dog sledding due to the snowy mountains that are often covered in a blanket of thick, white snow. 
Dog sledding tours are often kept fairly short to protect the health of the sled dogs and ensure that they are not overworked. This means that it can be a great opportunity to fill some time between visiting other attractions in Iceland.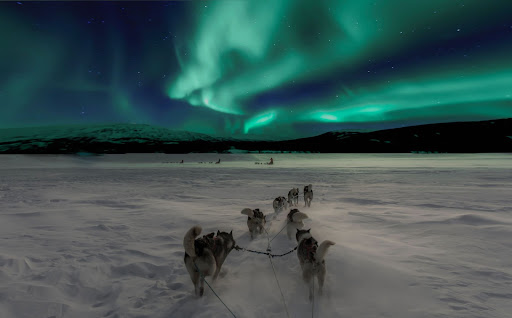 When is best to go dog sledding in Iceland?
Dog sledding in Iceland is an activity that can be enjoyed throughout the year. Although many people prefer to go sledding across the snow, there are tour companies in Iceland that offer dry-land tours during the summer months. 
Regardless of the season, you are in for a thrilling ride. Whether you pass breath-taking waterfalls, expansive lakes or distinctive lava formations, dog sledding in Iceland is a once-in-a-lifetime experience. 
Iceland Car Rental offers a wide range of vehicles to make your trip around Iceland more comfortable. If you are looking for a car to hire so that you can experience activities at your own pace, please get in touch. 
Back