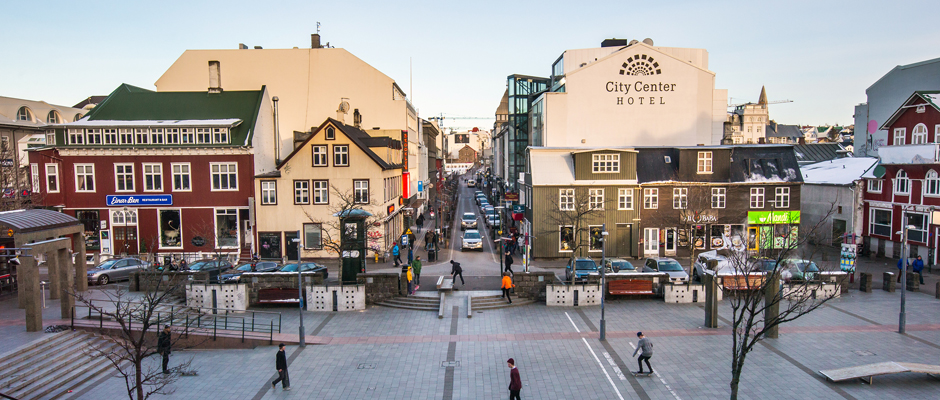 Known for the wide variety of seafood on offer, Icelandic food has to be tasted to be believed. Whilst Iceland boasts many restaurants across the country offering its national dishes, there is something special about enjoying it in a fine dining setting. If you are overwhelmed by the sheer number of dishes you want to try, or are unsure about what the local delicacies are, we at Iceland Car Rental are here to give you the low down on some of the country's local dishes and offer some recommendations for the best restaurants Iceland has to offer.
Local Delicacies
Being an island, is it any surprise that the Icelandic diet is primarily made up of fish? These two dishes are must tries when you visit:
Stockfish – A form of dried fish, used as the Icelandic alternative to bread due to issues growing grain in the country.
Plokkfiskur – A fish stew containing white fish, onions and potatoes.
Despite struggling to grow grain in the country, Iceland has also developed a range of bread and pastries that you should definitely look out for on menus:
Flatkaka – A type of flatbread.
Rúgbrauð – Icelandic rye bread.
Snúður - A cinnamon filled bread in a spiral shape, covered in a chocolate, caramel or sugar glaze.
Pönnukökur – Crepe-style pancakes, usually served rolled up with sugar or jam and whipped cream.
Lamb is also a staple of the Icelandic diet. Found in many dishes, these are just a few of our favourites:
Hangikjöt Sandwiches – Thinly sliced lamb is a popular sandwich filler.
Kjötsúpa – A soup made of the tougher cuts of lamb, vegetables and Icelandic herbs.
Pylsa - Many have named this the must-try food of Iceland! A hotdog formed of lamb, beef and pork, ask for 'the works' to enjoy this with onions, mustard, ketchup and remoulade sauce. The most famous stand to grab one from is Bæjarins Beztu Pylsur in Reykjavik, which has reportedly been visited by many famous faces in its 80+ year history.
It wouldn't be a list of iconic Icelandic foods without mentioning this icon:
Skyr – This dairy product is commonly mistaken for yoghurt, but is in fact classed as a cheese, and has been consumed since the Viking period.
So where are the best places to taste the finest food Iceland has to offer?
The best places to eat are in Reykjavik. You can't go amiss if you travel to the downtown area, where there is a high concentration of restaurants. Here are our recommendations to save you having to rifle through the many eateries on offer, including some that are out of town for when you head outside of the capitol for more adventures.  
Reykjavik | 12.900 - 15.900ISK
This is a restaurant that has a lot more years to its name that Nostra. Grillid has been serving the capital since 1962. Offering a selection of seafood and meat dishes (think glazed beef ribs and scallops) they have both a shorter and longer menu to order from as well as the option for wine pairing. With panoramic views to make you never want to leave, this is not a dining experience to be missed.

Noa Seafood Restaurant
Akureyri | Mains: 3.900 - 7.700 ISK
A slightly cheaper option, being based 15 minutes out of town, this restaurant offers one of the best fish menus in the north of the island. With rave reviews across the internet, there are meat options for those who aren't big fans of fish. Located where the main 20th-century harbour stood, you can roam the north coast in the knowledge that at the end of a long day of adventure you have a delicious meal to look forward to.
We hope you now have a better understanding of Icelandic cuisine and some of the best places to experience it on the island. Want to travel to your reservation in style? Be sure to rent one of our cars to make your journey as luxurious as your meal.