Our Guide to Fast Food Restaurants in Reykjavik
Iceland restaurants are full of weird and wacky dishes, the most traditional of which you might find yourself turning down. Aside from being steeped in Icelandic culture, Reykjavik's restaurants are often known as some of the most expensive in Europe. But if you know where to look, it doesn't have to be expensive to dine out on your Icelandic trip. There are plenty of fast-food restaurants in Reykjavik that can help you keep to a budget.
The fast food options in Reykjavik include a range of different cuisines, so it's not all burgers and pizza! If you're looking for regular fast food and takeaways in Reykjavik, there are some notable fast food chains missing from Reykjavik and Iceland, including Mcdonald's and Starbucks (though there's no shortage of great coffee shops). However, there are other chains that have made it to Iceland's capital alongside some iconic independent food establishments. We have put together a list of some of our favourite fast food restaurants in Reykjavik below.
Chain Restaurants for Fast Food Reykjavik
As mentioned earlier, Iceland is one of the few countries in the world without a McDonald's and there is no Starbucks either. Many native people in Iceland prefer to support local businesses rather than global chains, which can be a great way to spend a holiday in Iceland. It might be that you're travelling with picky eaters and need something quick that they already know. Don't worry, there are several Subway, Dominos and KFC restaurants in Reykjavik if you're in need of some classic, tasty, quick meals. There are also a few Taco Bell restaurants and one TGI Fridays.
Reykjavik's Burger Restaurants
Although you won't find a McDonalds in Iceland, there are plenty of delicious burger joints in Iceland where you can grab a quick and delicious bite to eat. One of the most popular burger restaurants in the capital is the well-known Hamborgarabúllan, also known as Bullan for short. This establishment is popular with locals for their fresh ingredients, making your meal even tastier. 
BioBorgari and Hamborgarafabrikkan are also popular burger restaurants with the average burger meal with fries and drink costing 2900 kr., the equivalent of £11, which is very reasonable when considering other restaurant prices.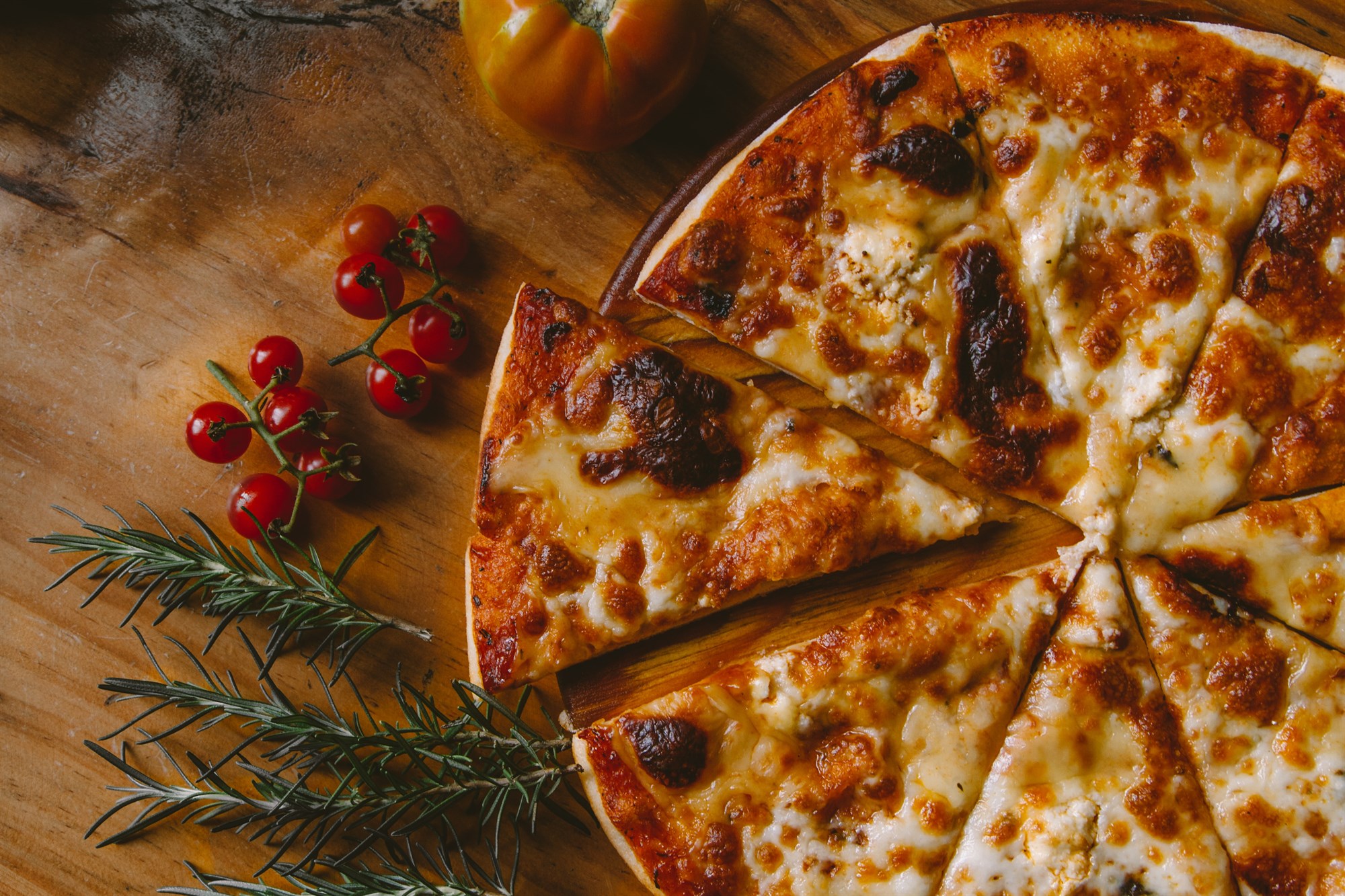 Pizza in Reykjavik
Along with the global chain Dominos, there are also plenty of great local pizza restaurants in Reykjavik too. If you are looking to combine fast, cheap food with a more authentic experience, with Mediterranean cuisine, then try The Deli. This small pizza restaurant offers a more authentic experience on your trip to Iceland. They offer a 12" margherita pizza for 1950 kr, or £10:80,. 
Two other popular pizza restaurants include Devito's and Flatey Pizza inside Hlemmur Mathöll food hall, offering delicious Neapolitan-style pizza.
Noodle Restaurants in Reykjavik
If you are a fan of Asian cuisine then you might be looking for some noodle fast food restaurants in Reykjavik. Asian cuisine can be a great way to save on food, enjoy a delicious meal, and get something a little healthier. There is a range of popular Asian restaurants but Noodle Station is one of the best fast food places in Iceland. Noodle Station offer Ramen style noodle soup with meat for a reasonable 1820 kr., just over £10. They also offer a vegetable noodle soup for 1100 kr., or just £6! 
Núðluskálin and Ramen Momo are two other popular noodle restaurants in Reykjavik with similar prices. If you bring your own container to Ramen Momo you can also get a discount on your meal!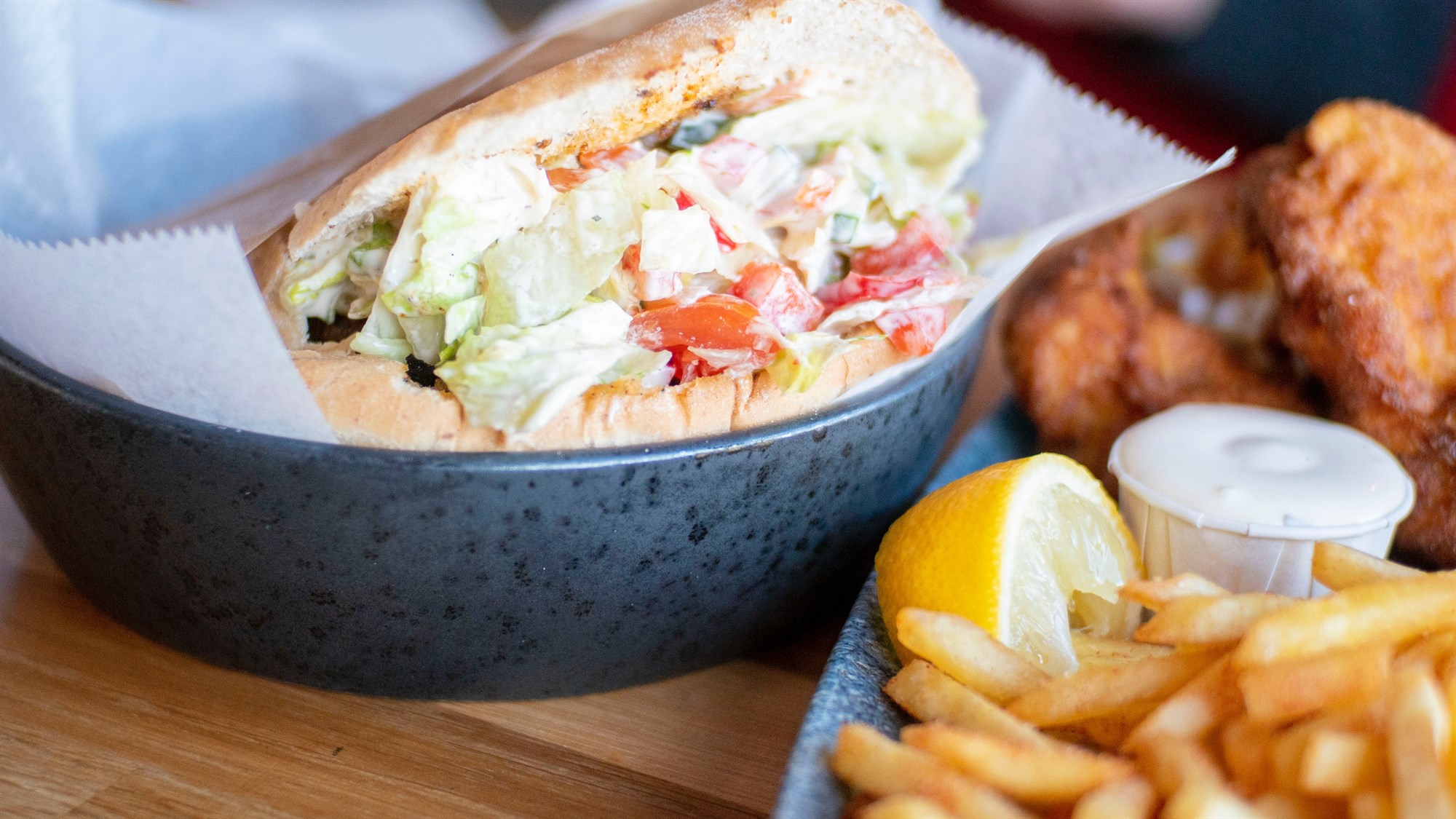 Sandwich Shops in Reykjavik
Another great and affordable option for fast food is sandwiches. If you are looking for something familiar, there are three Subway locations around Reykjavik. Prices for Subway are fairly similar to what you might expect, with the sub of the day priced at 650 kr., which equates to around £3.60. However,  there are also some popular local sandwich shops too where you can save and fill up on energy. 
Hlöllabátar, or Hlolli, is a popular Icelandic sandwich shop chain that has been in business for more than 30 years. They are similar in price to Subway so are worth checking out. 
Nonnabiti is another excellent sandwich option, serving subs with generous portions of fillings for the price.
Hot Dog Restaurants in Reykjavik
Reykjavik is famous for its incredible hot dogs with unique sauces and toppings. If you're on the hunt for something quick but don't want to opt for a familiar fast food chain, the many hot dog stands around the city can offer just that. 
One of the most famous hot dog stands in Iceland is Bæjarins Beztu Pylsur, which is where former American President Bill Clinton famously ate. Since then the stand has been voted the best in Europe and is hugely popular with tourists and locals. The flagship stand is located near the Harpa concert hall but there are two others in the city. One hotdog is priced at a reasonable 450 kr., just £2.50. 
Reykjavik Street Dog is one of the newest restaurants and well worth a try for a great fast food option. 
Alternatively, why not opt for the popular Pylsuhúsið, which often has less of a queue than Bæjarins Beztu but offers just as delicious hot dogs. 
If fine dining is more your style, we have plenty of information in our Guide to Fine Dining in Iceland! There's also plenty of great places for those who prefer to eat a plant-based diet - learn more in our Guide to Vegan Food in Iceland.
Back