2 Days in Iceland: The Itinerary You Need
Iceland, with its endless list of breathtaking sights and extraordinary activities,  is a dream destination for travellers around the world. You'd need months, maybe years to see and experience everything this wonderful island has to offer. In reality, many visitors are limited to 2 days in Iceland, a long weekend or sometimes just a stopover. We've got the itinerary, tips and guidance you need so that you can make the most of a short break to the land of fire and ice. 
Day One 
Typically, the first day of a holiday can be lost to the exhaustion of travelling. When you are travelling to Iceland and are limited on time, you'll need to make sure that you make day one count. 
Blue Lagoon
The convenient location of the Blue Lagoon, between Keflavik airport and Reykjavik, means that a stop to enjoy the warm, mineral-rich waters is a great way to kick off your short trip to Iceland. Relax, unwind and enjoy the sharp contrast between the geothermal pool and the crisp air temperature that surrounds you, before taking the 30-mile journey into Reykjavik. 
Tip: If you're looking for an indulgent experience but without the crowds, the Sky Lagoon makes for an excellent alternative. Just minutes from the capital, it's also a convenient stop on your way into or out of Reykjavik.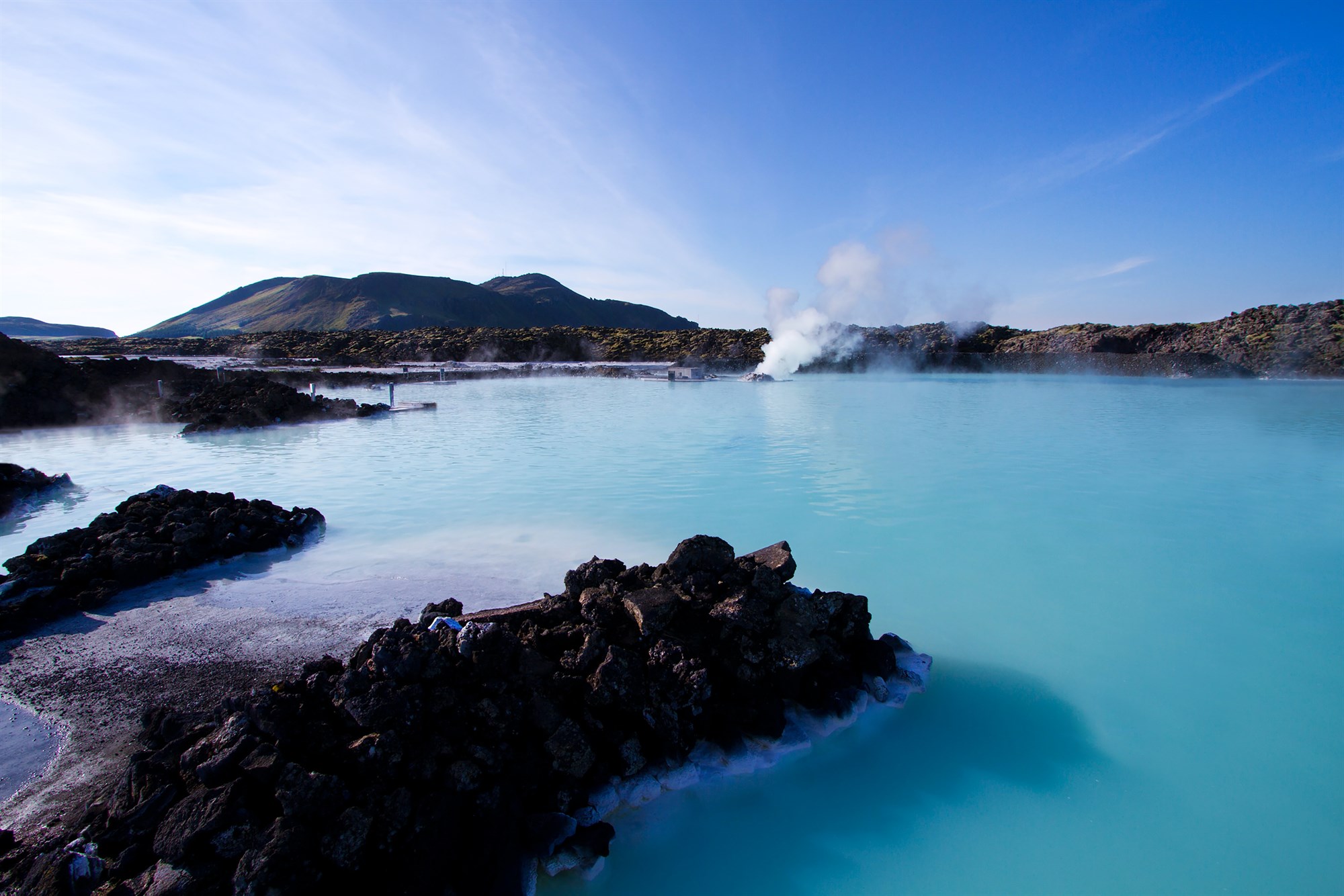 Walking tour in Reykjavik 
Once you have arrived in the bustling city centre and checked into your hotel, you can begin to make the most of everything that Reykjavik has to offer. There are many walking tours that you can join to benefit from the knowledge of a friendly, local guide, or if you'd prefer, simply head out on your own. Some of the most popular attractions in Reykjavik include the Botanical Gardens, Grótta lighthouse, the old harbour, the Harpa Concert Hall, the Settlement Exhibition and Hallgrímskirkja church. You'll even find that most of these activities are free. 
In the evening, Reykjavik comes to life with talented musicians performing in bars and restaurants. This is an ideal way to end your day, particularly when you've had a busy afternoon of exploring!
If you are lucky enough to have a longer break on the island, there are enough activities and sights to fill a 3-day itinerary in Reykjavik alone! 
Northern Lights 
If you are travelling between September and March, you may be eager to catch a glimpse of the Northern Lights. We'd recommend trying to do this on your first night so that you have another opportunity if you are unable to see the lights on your first attempt. 
If you're unsure about dedicating too much time to the possibility of spotting the Aurora, or if you're travelling in the summer, why not head to the Perlan? This diverse museum offers a host of interactive exhibitions which allow you to experience some of the greatest Icelandic attractions all under one roof including the infamous Northern Lights, a snowy ice cave, a lava show and a realistic representation of Látrabjarg cliff.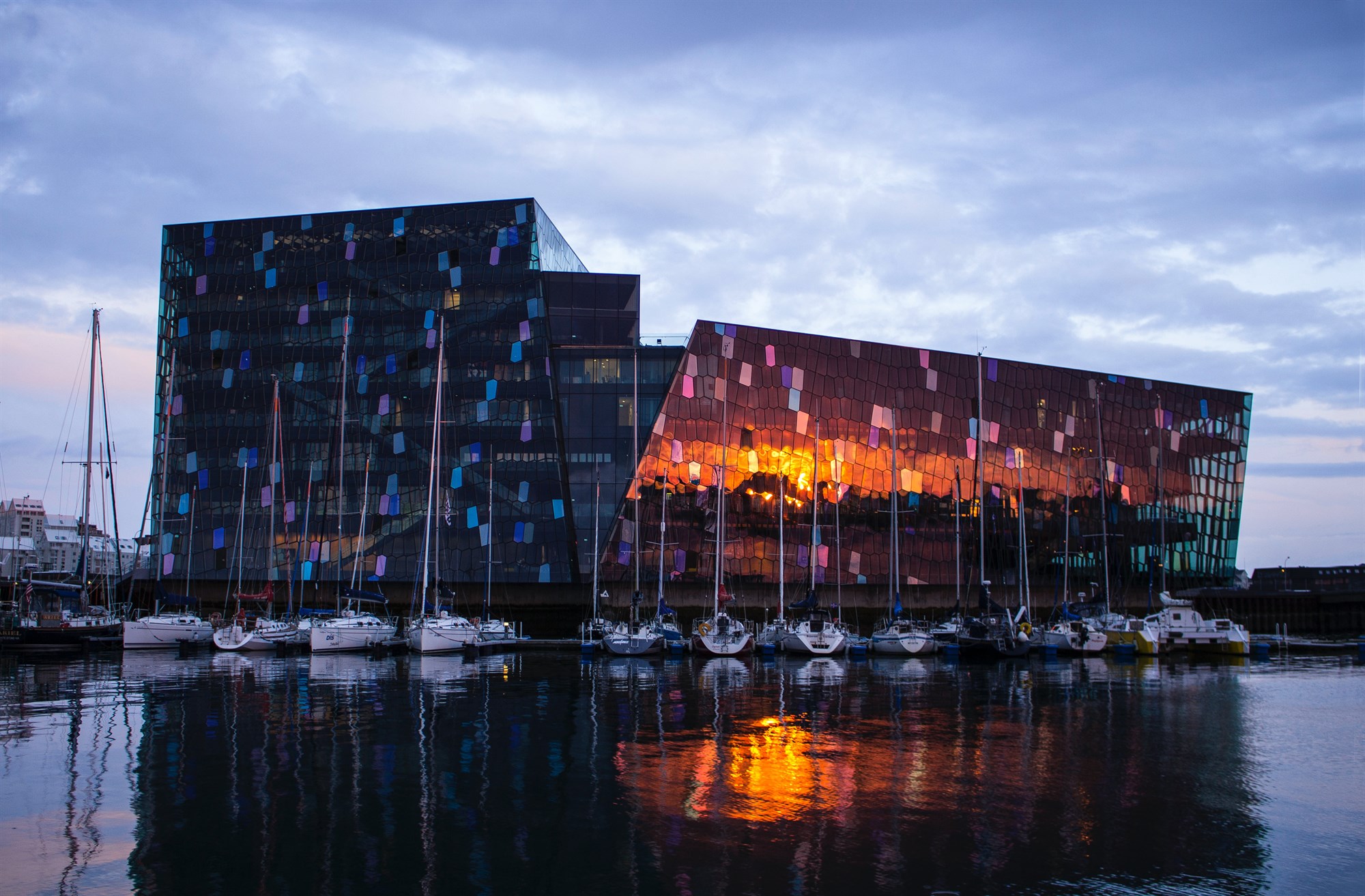 Day Two 
An early start on your second day in Iceland is the best way to enjoy a full schedule of sightseeing, even if you've been up late chasing the Northern Lights or enjoying the nightlife in Reykjavik. After all, you can catch up on your sleep during your flight home! 
Sun Voyager
What better way to begin your day than watching an Icelandic sunrise over the Sun Voyager and surrounding scenery? Grab a coffee and some breakfast from a local eatery before beginning your planned activities. 
The Golden Circle 
One of the most popular ways to experience multiple attractions in one day is to tour the Golden Circle, a 230km road trip, beginning and ending in Reykjavik that can be driven in a little over 3 hours (not accounting for stops). The 3 main sights along the route are: 
Gulfoss Waterfall -

One of the country's most striking waterfalls, composed of 2 cascades with a combined height of 31 metres. 

Geysir Geothermal Area -

Home to some of the best-known geysers in the world, regularly displaying boiling jets of water that shoot out of the ground.

Thingvellir (Þingvellir) National Park -

A once-in-a-lifetime opportunity to walk, or snorkel, between the North American tectonic plate and the Eurasian tectonic plate.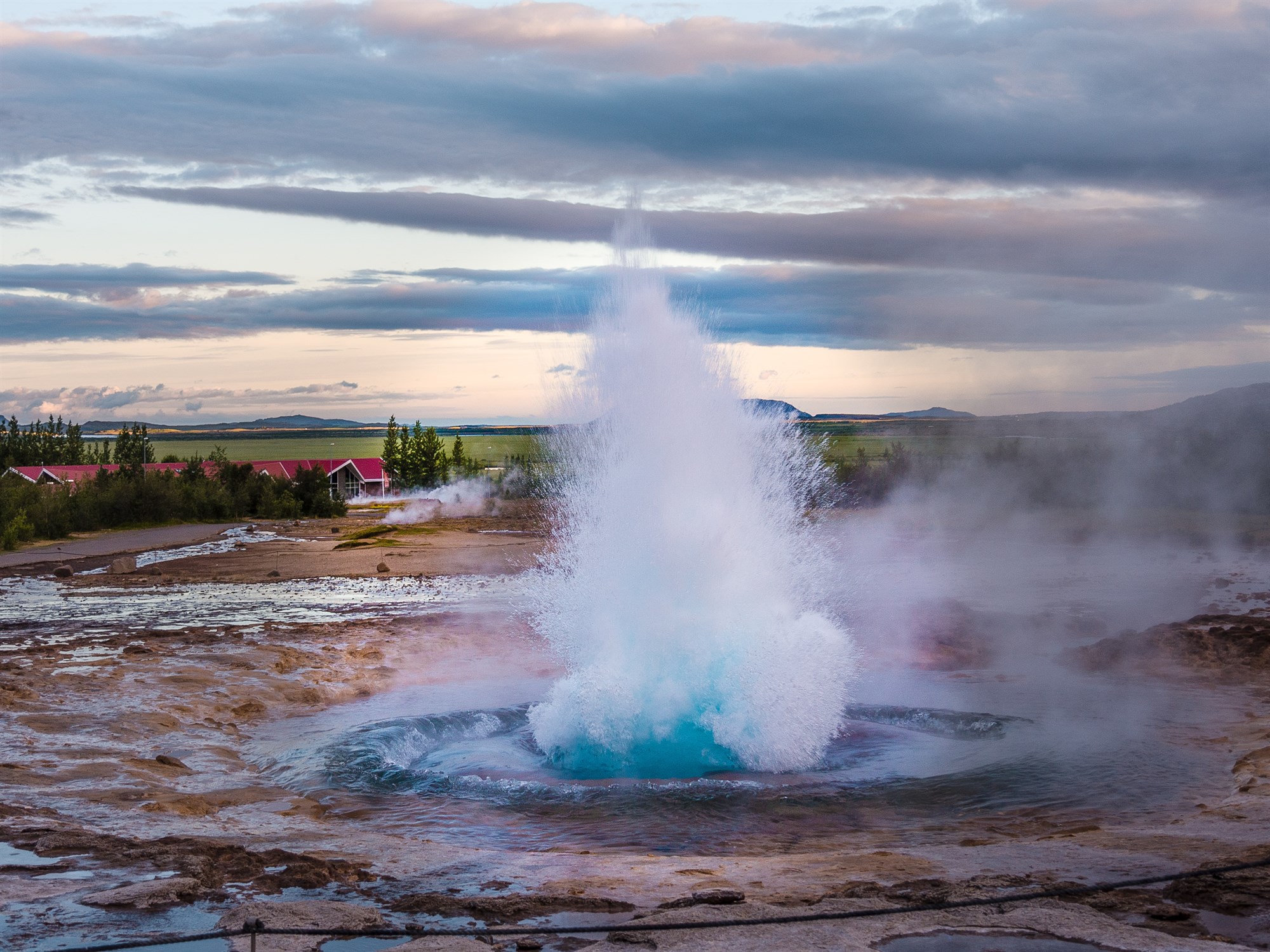 To maximise the number of activities you can fit into your Iceland itinerary, it is highly recommended to hire a car. This will give you the freedom to create road trips with your ideal stops and activities, and to move on to the next attraction when you are ready, instead of being tied to certain times and trip durations with tour operators. 
Other activities can be experienced whilst driving the Golden Circle, but how many of these you get to tick off of your list depends on travel conditions, how long you want your day to be, and how long you spend at each stop. Some of the bonus activities include:
Volcanic crater lake

Kerið 

Laugarvatn Fontana spa

Gjábakkahellir lava tube
It is important to remember that during winter, daylight hours are limited. This will have an impact on the attractions you can experience, so you'll need to plan your Iceland itinerary with this in mind.
Final few hours 
Depending on your flight time, you may be lucky enough to squeeze in a few last-minute activities before you need to check in at the airport. This is also an ideal time to do some shopping for souvenirs to share with friends and family. 
If you are currently planning your itinerary for 2 days in Iceland, take a look at our range of hire cars, which can be conveniently collected from and returned to our Keflavik Airport office. 
Back