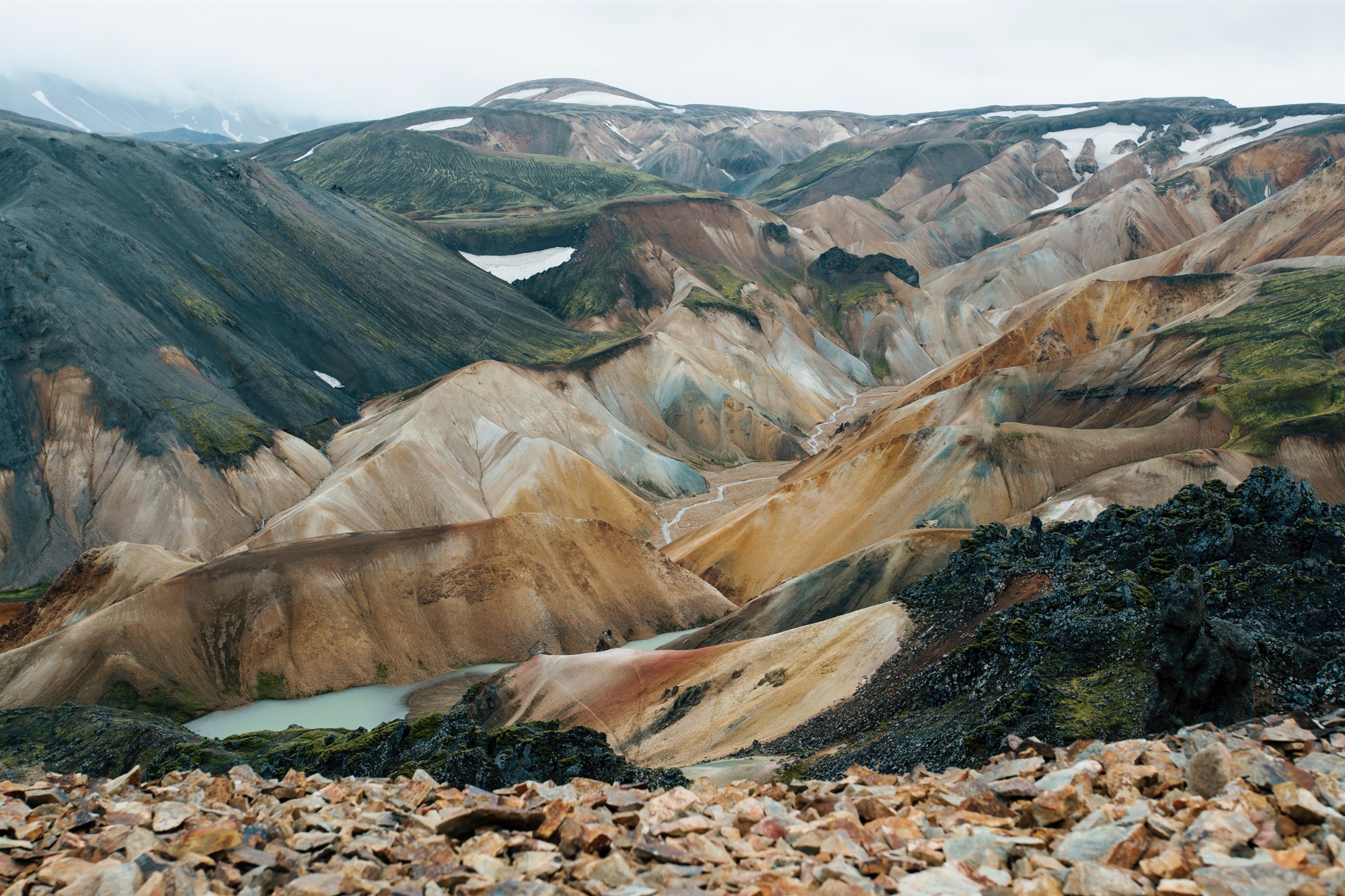 Ethereal. Otherworldly. Vast. These are just a few of the adjectives used to describe Iceland's landscape, and for good reason. Every nook and cranny of this North Atlantic island offers something wondrous to behold. One of the most intriguing sights in all of Iceland is the region of Landmannalaugar. 
Landmannalaugar, located in the heart of the Icelandic highlands within the Fjallabak Nature Reserve, will require you to travel through the infamous F-Roads. This means that you'll need to travel during the correct times of the year, as the F-Roads are not open during winter in Iceland.
Why are the mountains in Landmannalaugar colourful?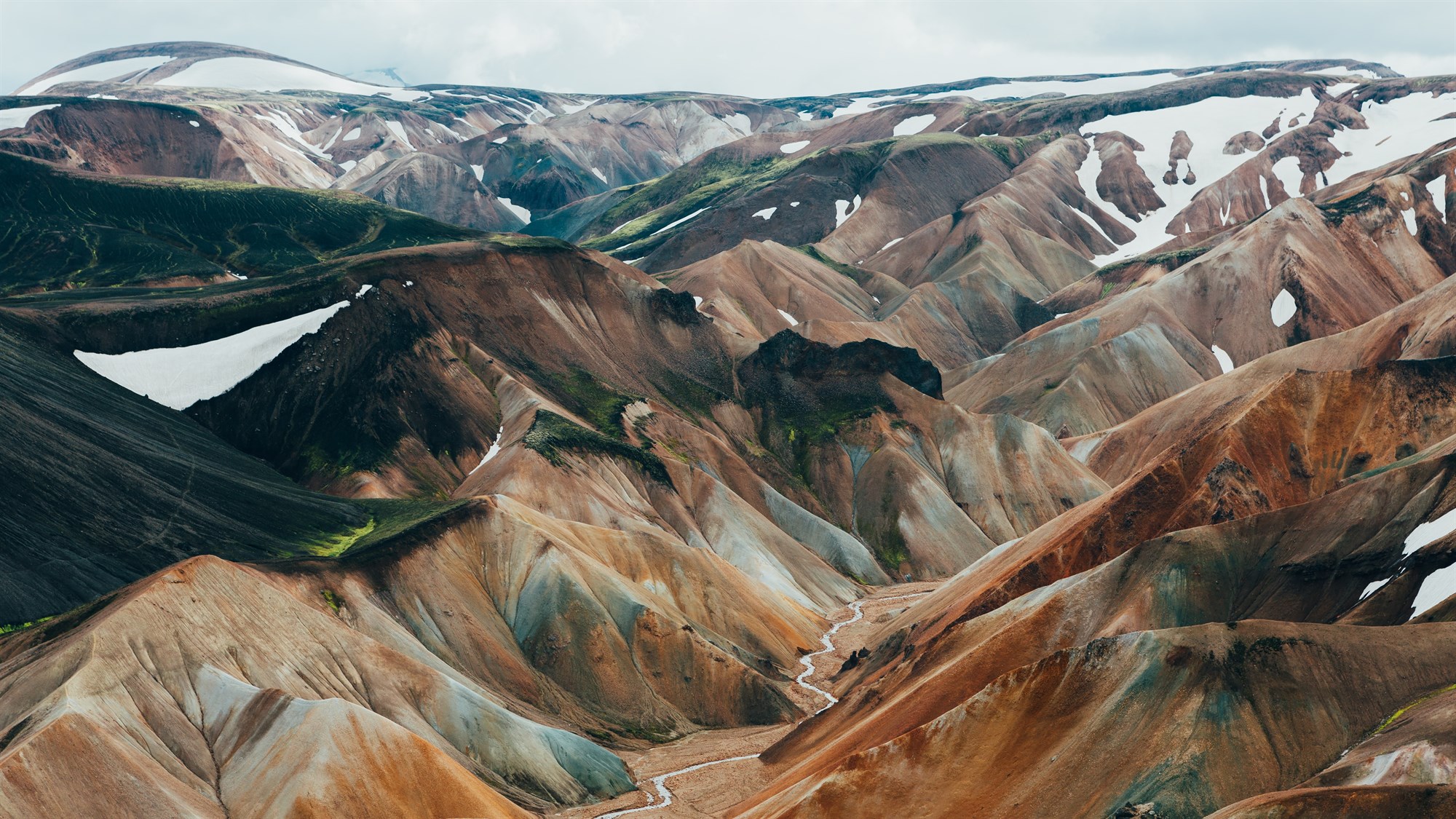 One of the most notable things about this naturally beautiful area is that the mountains appear to be multicoloured. Shades of red, blue and yellow can all be seen on the mountainside, which makes for a truly incredible sight. But what causes this rainbow effect?
Iceland is a hotspot for both volcanic and geothermal activity. In fact, the island is home to an estimated 130 volcanoes. Where you find volcanoes, you will also find magma. The magma in the Landmannalaugar area contains a mineral called rhyolite which is what causes the multicoloured appearance that has become synonymous with the region. 
What is there to do and see in Landmannalaugar?
Whether you enjoy hiking, taking photos, or lounging in hot springs, you'll be pleased to know that there's something for everyone to take part in. Find out more about what there is to do in Landmannalaugar.
Hiking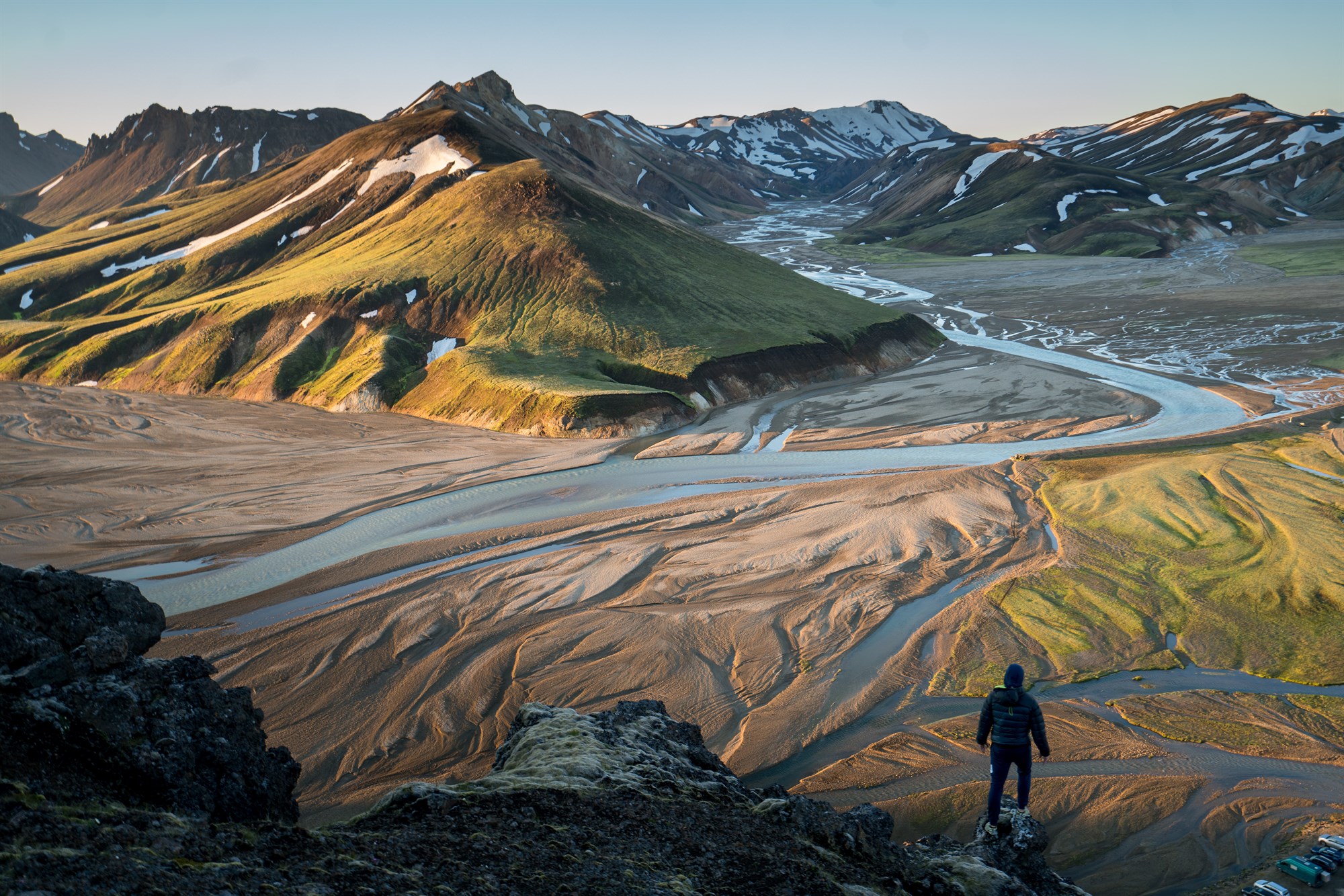 Hiking enthusiasts flock from all over the world to this part of Iceland. Landmannalaugar is famed for its fantastic hiking opportunities, for both experts and neophytes. 
If you're looking for a relaxed day hike in Landmannalaugar, you can't go wrong with the most popular day hike in the area, which is Laugahraun Lava Field. The hike is just under 3 miles and should take you anywhere between 1-2 hours to complete, taking you through a sweeping field of solidified lava.
If you're a seasoned hiker looking for a bigger challenge, do some research on the Bláhnjúkur Brennisteinsalda Loop. This challenging hike covers 6 miles of terrain in the area, covering some of the best sights including lava fields, hot springs and two exerting peaks. 
Hot Springs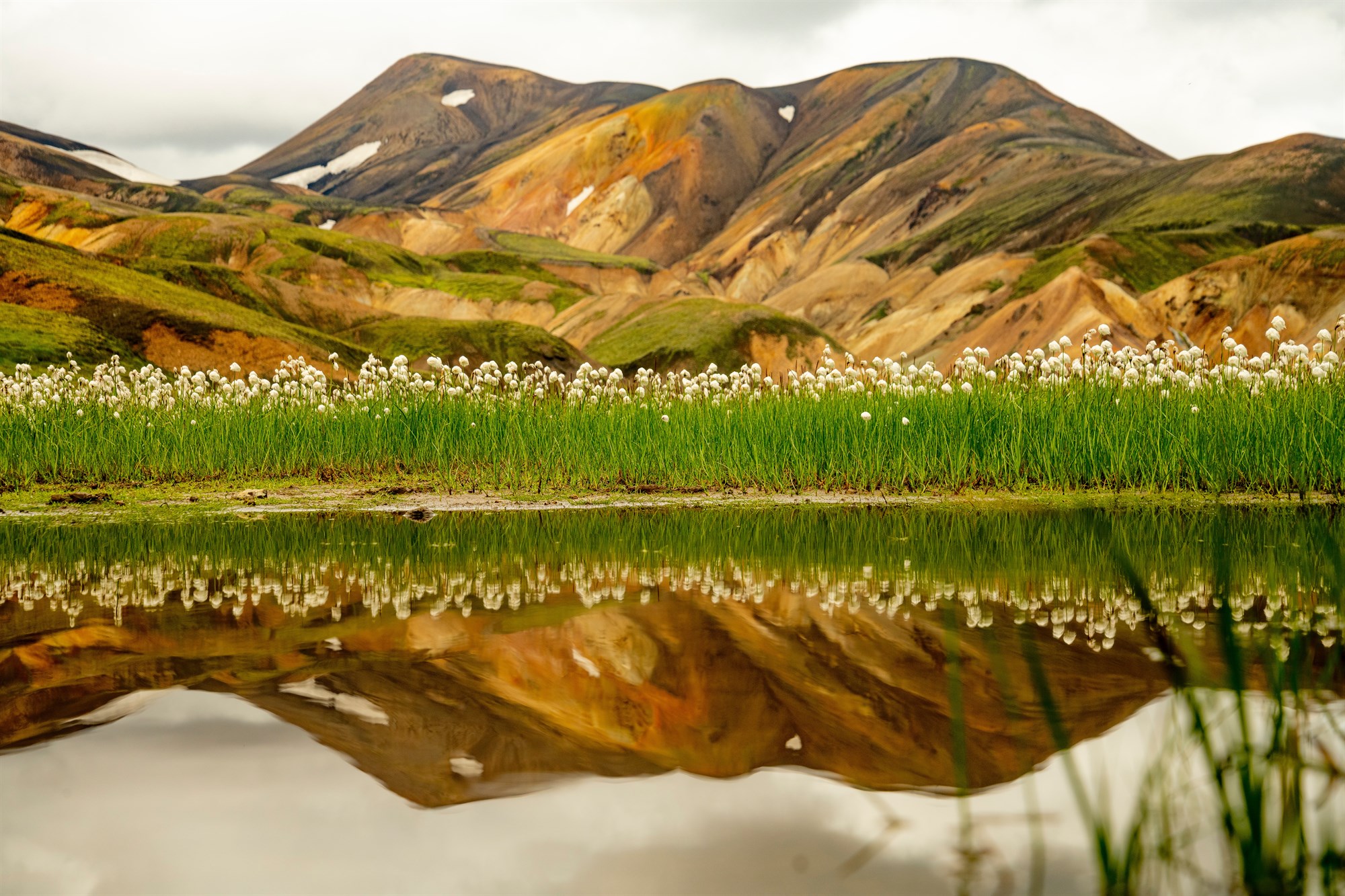 If you find yourself aching after a long day of hiking in Landmannalaugar, make sure to visit the hot spring known by the same name. Here you can take in the epic scenery and soak in the steaming waters to soothe away your pains.
There are plenty of hot springs in the area you are likely to encounter as you explore, but always make sure to check the temperature of the water before submerging your body. The hot springs can be too hot to safely enjoy, but as long as you follow local advice and sign postings, you can find the right hot springs to enjoy.