Iceland is famous for its varied and unique landscapes, offering visitors a diverse range of sights and activities to enjoy. Many people head to the island in search of the bubbling hot springs, crystal glaciers and spectacles of vast open mountains. But what few people know is that Iceland is also home to an array of exciting winter sports.
Visiting Iceland in the Winter
Many people opt to visit Iceland in the summer months, making winter a far quieter time of year to visit. Here are just some of the benefits of visiting Iceland in the winter:


You'll have a higher chance of glimpsing the

northern lights

Fewer crowds meaning better photo opportunities

You'll see beautiful ice formations, and sometimes even frozen waterfalls

Prices are lower
And finally, the winter activities are open! If you're an adventure seeker looking to enjoy the beautiful Icelandic landscapes, we're sure you'll be able to find the perfect winter sport for you. 
Ice Skating 
During the winter an ice skating rink in Laugardalur valley opens, which measures a whopping 1,8000 square metres! Skautahöllin ice skating rink can host up to 1,000 people and is perfect for all ages. So whether you're visiting with young children or older adults, everybody can enjoy the ice rink and its facilities. 
Dog Sledding 
Dog sledding is actually available year-round, but is definitely most popular during the winter months due to the snow. The friendly dogs, usually Alaskan and Siberian Husky breeds, will pull your sled through the breathtaking Icelandic terrain, taking you past beautiful sights and attractions such as waterfalls and mountains. You will have a musher who is a dog sled operator, guiding the dogs to run faster, to turn and to stop.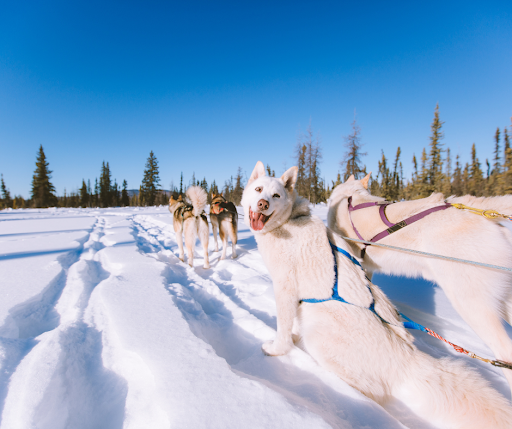 Skiing 
Despite the country's name, you will only find a few ski slopes in Iceland. The most popular destinations include Bláfjöll and Skálafell near Reykjavik, Hlíðarfjall in Akureyri, Dalvík, Húsavík and Siglufjörður to the north (the home of Heliskiing!). A couple of slopes offer ski lifts, and you will be able to hire ski equipment on the day of your ski, so no need to book in advance. Be sure to check online prior to heading to the slopes as they'll only be open if there is enough snow on the mountains. Typically, slopes are open from the beginning of January. 
Snowmobiling 
If you're an adrenaline junkie, snowmobiling in Iceland is the winter sport for you! From as early as the 30s, Icelanders have used snowmobiles as a mode of transport to access the most remote locations in the country. If you decide to book a tour, you will be provided with a helmet, waterproof snowsuit and gloves to keep you safe and warm.  You can expect to see some of Iceland's most fascinating sites on your adventure through the fluffy white snow.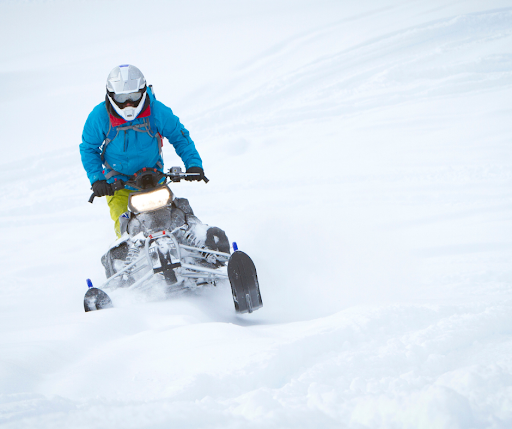 Scuba Diving 
The Iceland scuba diving experience is a must for any underwater enthusiast. Many people assume scuba diving is reserved for warmer waters with corals and tropical fish, but Iceland offers the opposite. Silfra is the most popular scuba diving spot in Iceland, as you can dive between tectonic plates, the only place in the world where you can do so. There are, however, a variety of other locations to dive ranging in difficulty to suit your needs. 
If you're looking to experience Iceland in the winter months, we'd recommend hiring a 4x4 vehicle to get you around safely. At Iceland Car Rental, we have a wide range of 4x4 cars to choose from, offering you optimum comfort for your adventure. Browse online today!
Back