Scuba Diving and Snorkelling in Iceland
Silfra, Iceland, is the most iconic scuba diving and snorkelling spot in the country, allowing you to scuba dive between tectonic plates! However, there are a variety of scuba diving and snorkelling hotspots in Iceland, for a range of experience levels that will provide you with memories to last a lifetime.
Read on to hear our top picks for scuba diving and snorkelling sites in Iceland.
How to go Scuba Diving and Snorkelling in Iceland
The most important thing when planning your trip is safety. It is highly recommended that you choose to go with a registered tour operator, who will know the sites well and keep you safe.
While snorkelling in Iceland is open to most, scuba diving tours require qualifications. While some dive sites require higher qualifications due to being more challenging, the minimum qualification is PADI Open Water Scuba Diver (or equivalent), and you must be experienced in dry suit diving.
Silfra Fissure
Iceland's most famous diving site, and for good reason! Silfra is a fissure between two tectonic plates- North American and Eurasian. Silfra is like no other- it is the only location in the world in which you can dive between two tectonic plates, making it a truly unique experience and certainly not one to be missed in your visit. The incredibly clear water adds to the experience, allowing for breathtaking views. Silfra has a constant temperature of 2-4 , which never changes, regardless of the season.
Both scuba diving and snorkelling tours are available, making this perfect for all abilities.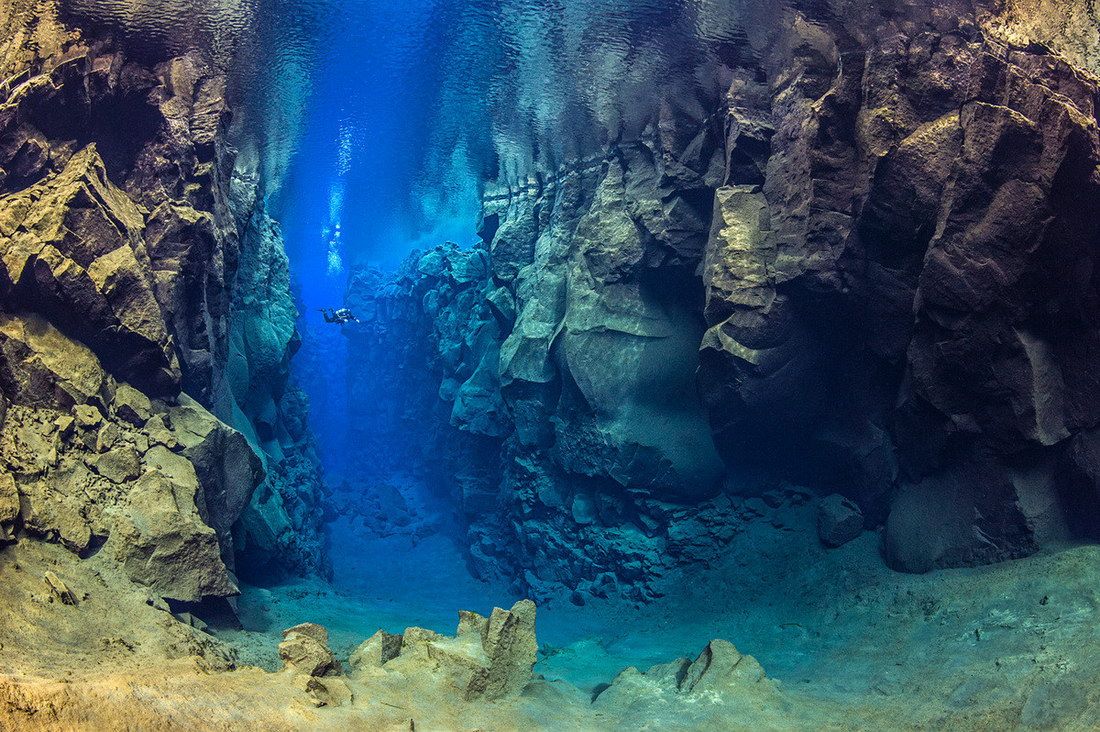 Image via Pinterest
Litlaá Snorkel Site
One of Iceland's only warm snorkelling sites, Litlaá is located on the Northern coast, and is reserved for snorkelling tours as it is a mere 7m in depth. Geothermal activity heats the water to 17°C, making it perfect for those who don't want to brave the cold of other sites (and an interesting alternative to Iceland's spas or hot springs!) The geothermal activity also means that stunning visual effects are created in the volcanic sands below. There are various multi-day excursion trips that will allow you to experience Litlaá.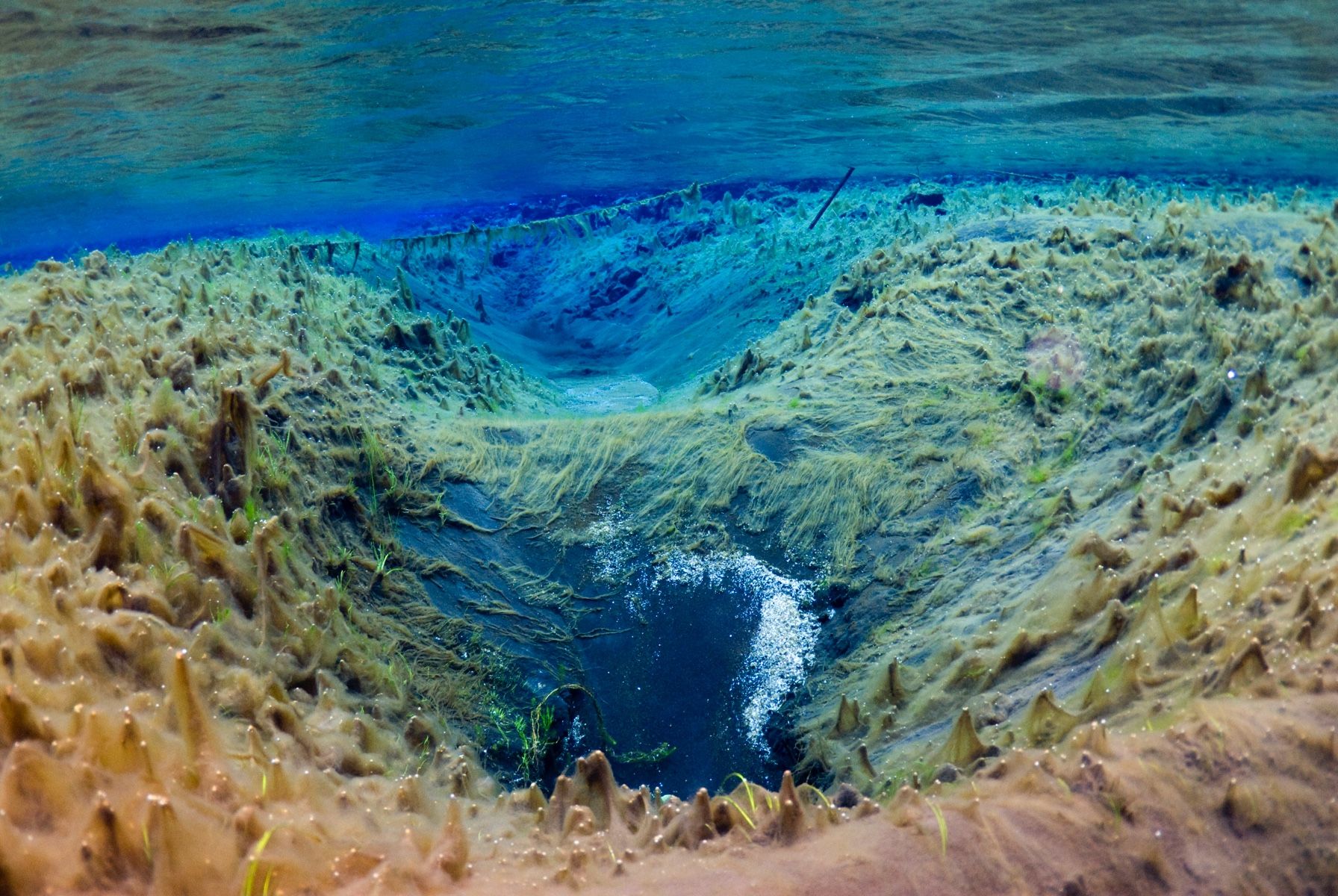 Image via dive.is
El Grillo
A fascinating dive for the more experienced scuba diver, El Grillo is a sunken British oil tanker resting 45m below the surface in Seyðisfjörður. The oil tanker was sunk by German fighters in the Second World War, and remains an example of one of the rare occasions when fighting reached the Icelandic coast. The last of the oil was pumped from the tanker in 2002, making this a clean and fascinating diving site, and a must visit.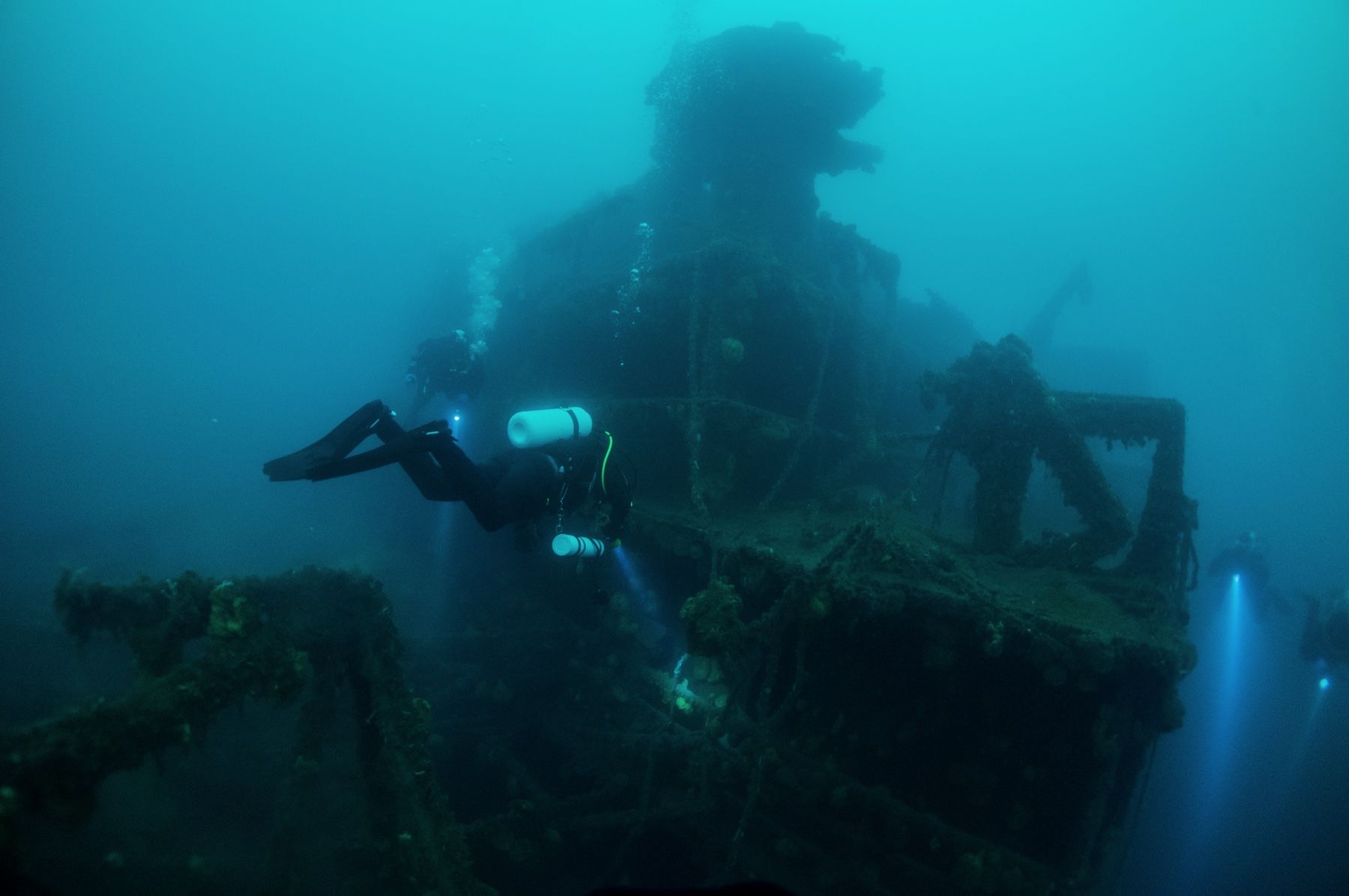 Image via dive.is
Garður Dive Site
Experience the adventure of the North Atlantic at Garður dive site. Garður (translating to "Garden") is roughly an hour's drive south of Reykjavik, and provides a variety of marine life. Its kelp forests and wide range of species of marine algae have supplemented the diets of the Icelandic population for millennia. The floral marine life, along with sand desert and coral, provides a breathtaking vision of colour under the water. Garður is also home to an array of fish- from scorpion fish to flat fish, there are lots of species to see. Entering Garður is either done via the shore, or by jumping off the pier- certainly adding to the excitement!

Need to get between your scuba diving or snorkelling experiences? Why not hire a car to make your trip easier?
Back