The Ultimate Guide to Iceland's Glaciers
Iceland has a unique landscape that is unlike anywhere else in the world and is one of the main reasons that so many people take a vacation in the country. There aren't many other places around the world that you can experience magnificent ice glaciers like you can in Iceland, with the opportunity to hike and climb up some magnificent ice glaciers. But if you've never been to Iceland before then it can be confusing knowing how it all works and where you can find these ice glaciers. We have put together an ultimate guide to glaciers in Iceland to help you navigate this and find the best tours to suit your needs.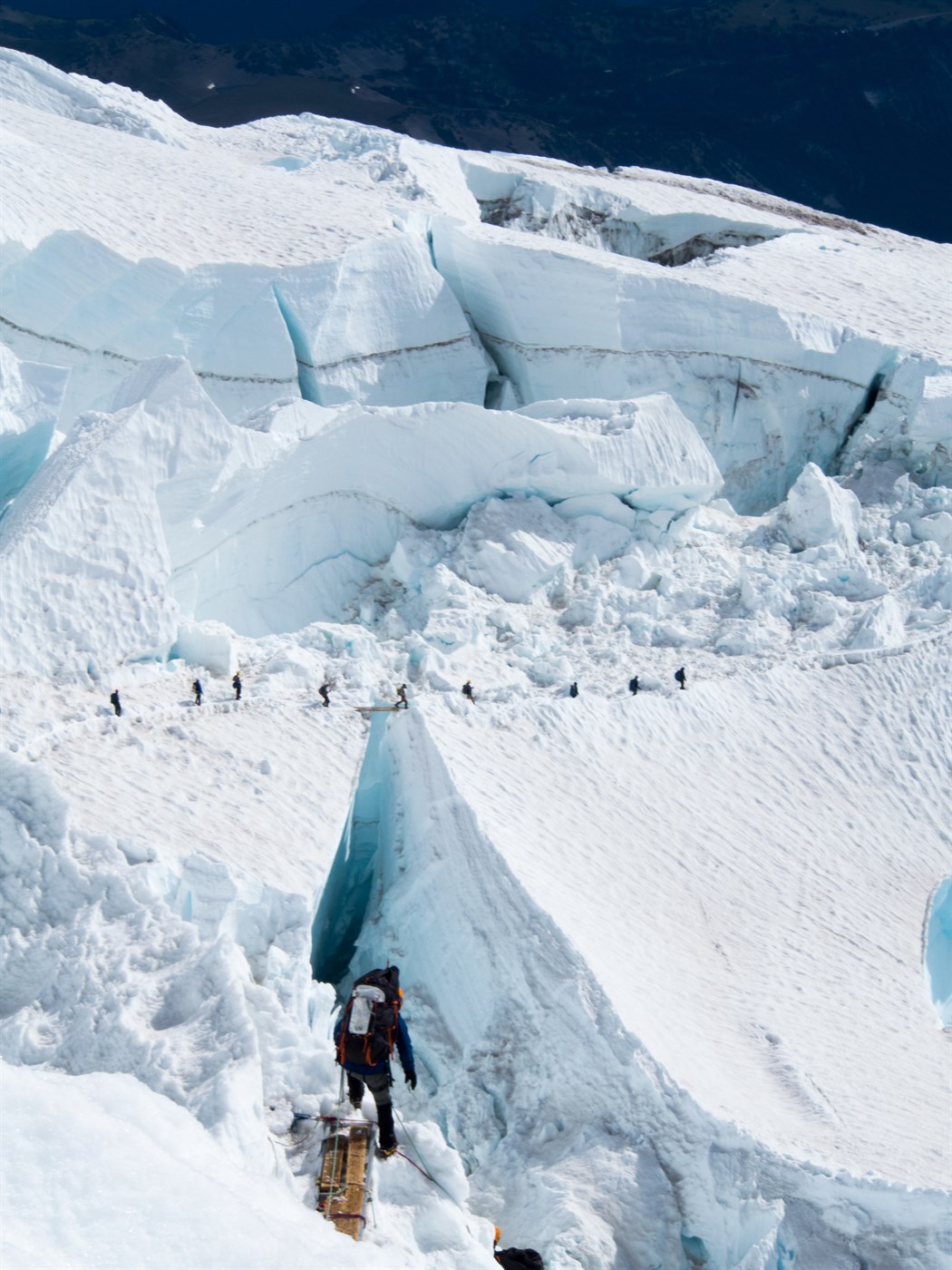 What Are Glaciers and Are They Safe?
A glacier is quite simply a body of ice that exists and has built up over the years, often centuries, to form large icy structures. It often occurs when more snow is falling than melting so it becomes compacted and freezes, turning into an icy glacier. Glaciers can also move due to the force of gravity or liquid water running underneath, so they are constantly changing structures and different to say, a frozen lake. Glaciers are only safe to walk or climb if you have a guide, as there can be hidden cracks and crevices that you don't spot. Many of the glaciers in Iceland are located close to Reykjavik and so are easy to reach.
Do I Need Any Equipment?
You don't need to bring any specialist equipment to go hiking along the glaciers as this should be provided by your tour guide. They will provide you with things like helmets, harnesses and crampons to make sure that you are safe on your ice tour. Your guide will also know the route so there may also be other pieces of equipment they provide you with at the start of the hike but this will all be explained to you. You should, of course, make sure that you wear warm clothes for hiking glaciers, considering thermals rather than bulky clothes and wear waterproof clothing in case you get wet. Although it is likely to be cold you should also bring sunglasses and sunscreen with you as the glare from the sun reflects on the ice and it can be quite bright. One of the most important items you must invest in is some sturdy hiking boots for good grip underfoot.
When Is the Best Time of Year For Glacier Tours?
It is much easier to tour the glaciers in Iceland during the summer months as the weather is a lot better and there are long hours of daylight. However, you will not see the glaciers in their full glory unless you travel during the winter.
There are of course advantages and disadvantages to both but you can go on glacier hiking tours and expeditions all year round. We have put together a list of some of the main advantages and disadvantages of travelling at different times of the year.
Advantages of Glaciers in the Summer
Long hours of sunlight and much greater views of the region

Better weather conditions and warmer average temperatures

Trips less likely to be cancelled due to adverse weather conditions

Easier to hike and climb in better conditions

Advantages of Glaciers in the Winter

New ice freezes and forms over the glacier so they look amazing

Striking electric blue glaciers form in winter as opposed to melted glaciers in summer

More likely to see spectacular ice caves during winter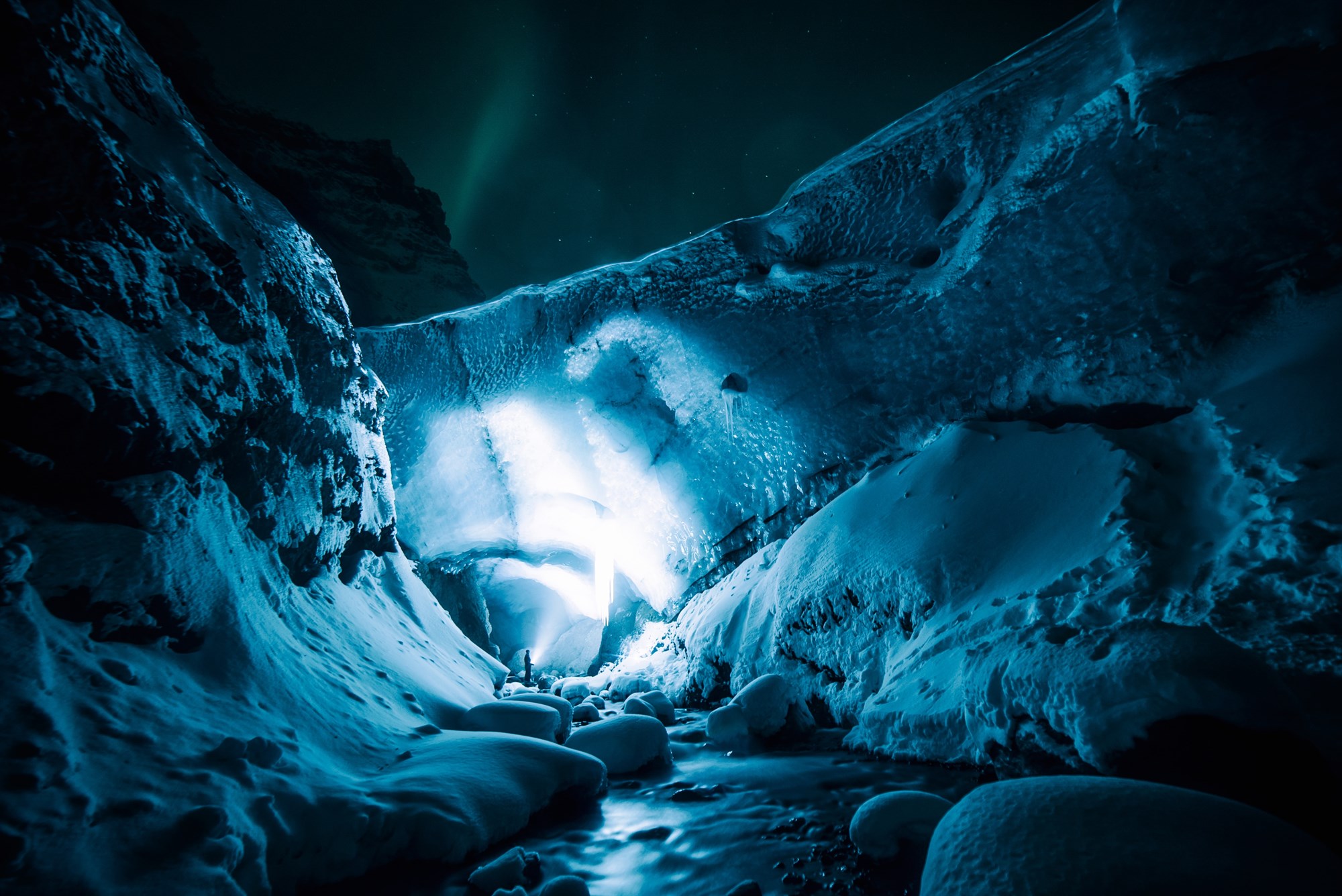 Types of Glacier Tours in Iceland
There are many different types of glacier tours that you can embark on during your trip to Iceland. Depending on who you are travelling with and how much physical activity you want to undertake on your holiday, there are different ways to see the glacier that will suit different people. Some of the most popular types of glacier tour include;
Glacier Hiking & Climbing - this is one of the most popular activities but also involves the most physical activity. You will hike and climb up glaciers using ice axes and crampons.



Glacier Ice Caving - this is an activity for the winter months but is extremely popular as the ice caves are unlike anything you are likely to see anywhere else.



Glacier Snowmobiling - this is a great way to get some adrenaline in your trip and see the glacial regions but you won't get up close to the glaciers



Glacial Lagoon Boat Tours - if you have younger children then why not opt for a boat tour that is exciting but not too strenuous?



Glacier Super Jeep Tours - another great way to see the glaciers if you aren't fond of hiking or with children is to get up close and personal with a super jeep tour


Where Can I Go On A Glacier Tour?
There are a number of different places that you can go on a glacier tour during your trip to Iceland. There are many different glaciers and places to choose from and it can be a little confusing if you are not sure about the difference. However, each glacier has its own charm and individuality so there isn't any great way to set them apart. We have put together a list for some of the most popular glaciers in Iceland;
Sólheimajökull - close to Reykjavik, great for beginners

Skaftafell - 4 hours from Reykjavik, a national park with much more to see and do

Snæfellsjökull - more challenging climb, 2 hours from Reykjavik

Vatnajökull - challenging tour, lesser known and less crowded
Back