9 Beautiful Towns in Iceland
All perfect road trips contain one thing, balance. To really get to know Iceland while on your holiday, try to experience a true mix of everything that the country has to offer. Waterfalls, mountains, and volcanoes are a given but don't forget about the places where everyday Icelanders live. These can often be the hidden gems of your journey if you look hard enough! 
Nestled in some stunning locations lie Iceland's best towns and cities. Some are smaller than others but all have one thing in common: charm.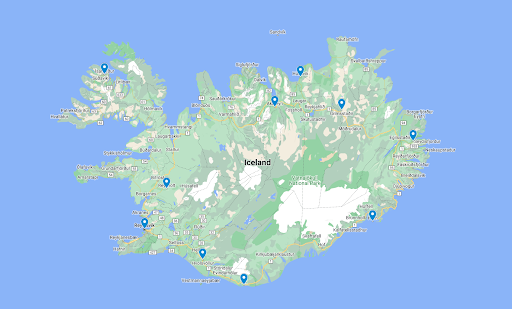 1. Reykjavik
We could never start this list without mentioning Iceland's colourful capital in southwest Iceland, near Keflavik International Airport. It is the world's most northern-situated capital city and a vibrant metropolis to explore, full of culture, history and fun! On first look, you might be surprised that this relatively small harbourside settlement is the capital city - there are no skyscrapers to be seen, no streams of traffic, and no throngs of suits on their way to work each morning. But you'll find that Reykjavik is a dynamic little city full of things to discover - delicious food, fascinating architecture, and lovely spots for a drink or two.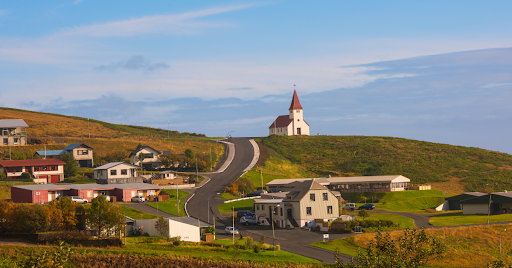 2. Vík
Though only home to a few hundred residents, the village of Vík has become more and more of a concrete stop on a tour of Iceland with no other settlements for 50 km in each direction. The iconic red roof of the Víkurkirkja Church alone makes it worth the short detour, as well as its close proximity to the black sand beaches of Iceland's south coast.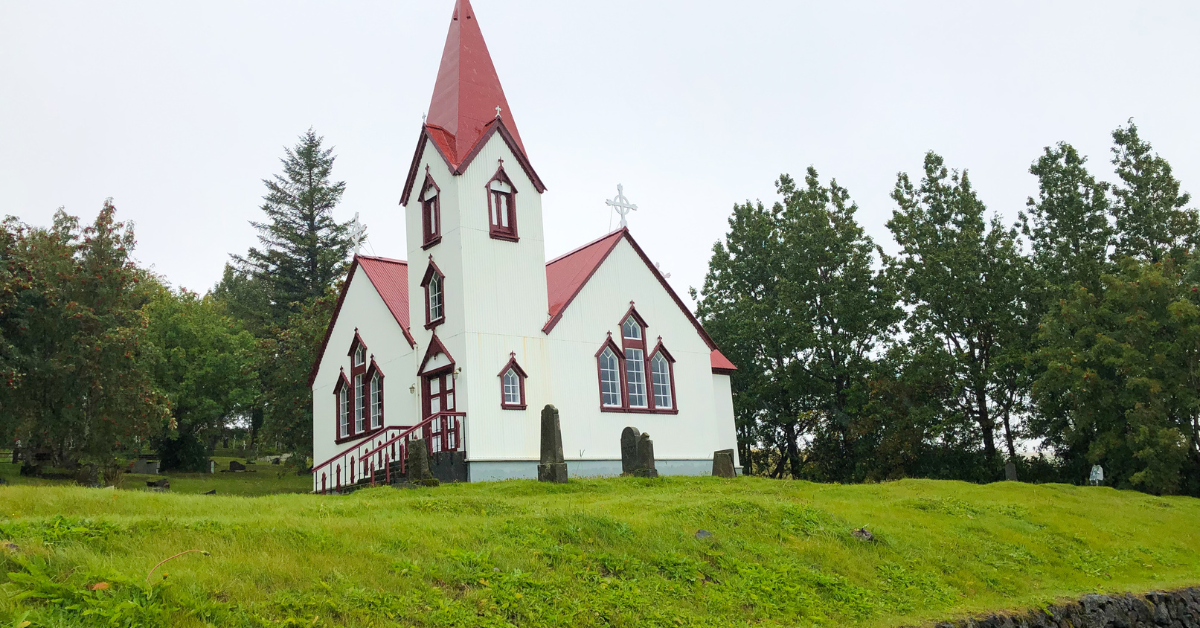 3. Hvolsvöllur
Another town close to Iceland's Ring Road, Hvolsvöllur is a popular stop on a tour of the country. While a rural town, there are nevertheless attractions and activities to enjoy in and around the town, particularly if you're up for a bit of adventure! Hiking routes are plentiful and day trips to the infamous waterfalls that lie nearby are very popular (Seljalandsfoss and Skógafoss are among the most notable!). Hvolsvöllur is also home to the Lava Centre, a museum with immersive exhibits to teach visitors all about the volcanic activity that has helped to make Iceland what it is today.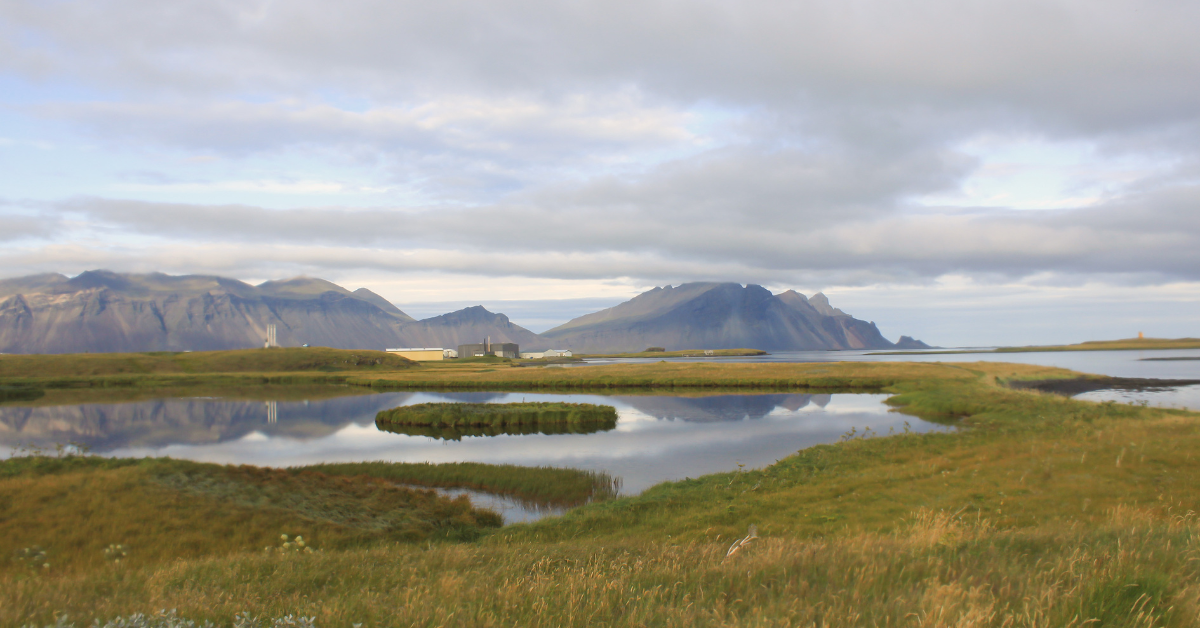 4. Höfn
Höfn literally translates to "harbour", which is why you might recognise it from other Icelandic town names. Easily accessible via Route 1, or via its own domestic airport, it sits on its very own peninsula. Therefore, it is surrounded on 3 sides by the ocean, naturally forming a harbour along the south coast of the island. From Höfn, you'll find stunning glacier views of Vatnajökull, and enjoy easy journeys to some of Iceland's top natural attractions including Jökulsárlón Glacier Lagoon.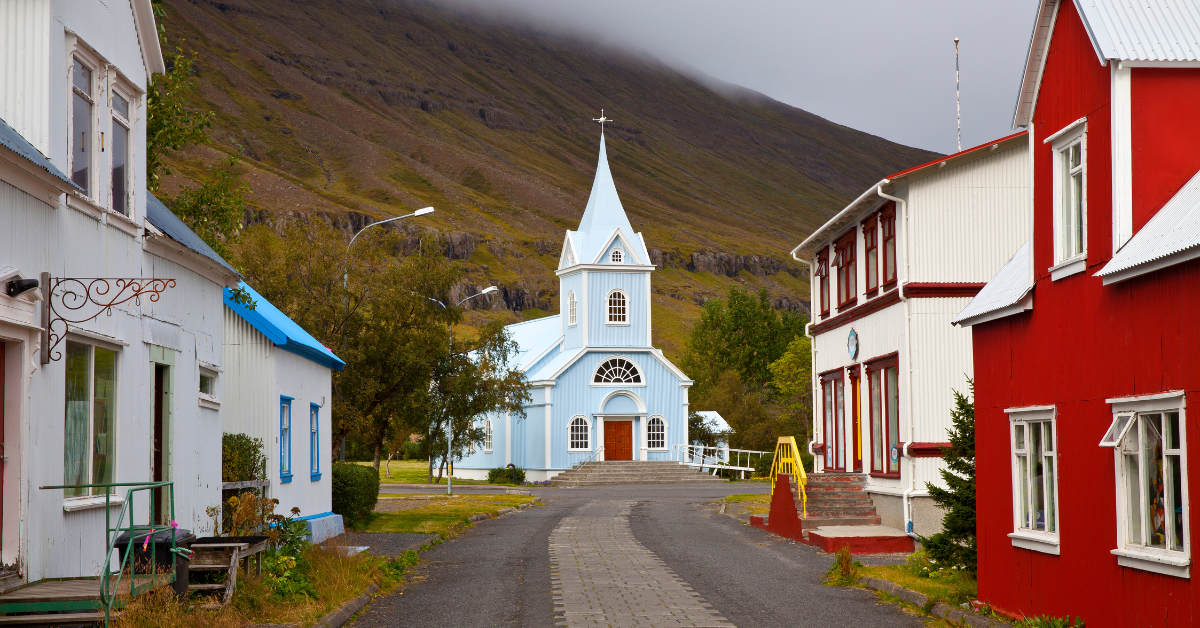 5. Seyðisfjörður
Should you find yourself in East Iceland among the fjords, then Seyðisfjörður is a sure stop on your travels. This small town, home to less than 700 people, sits among stunning snow-capped peaks and gushing waterfalls, the ultimate Icelandic experience. This town is also home to a popular arts festival, where many popular Icelandic artists perform each summer.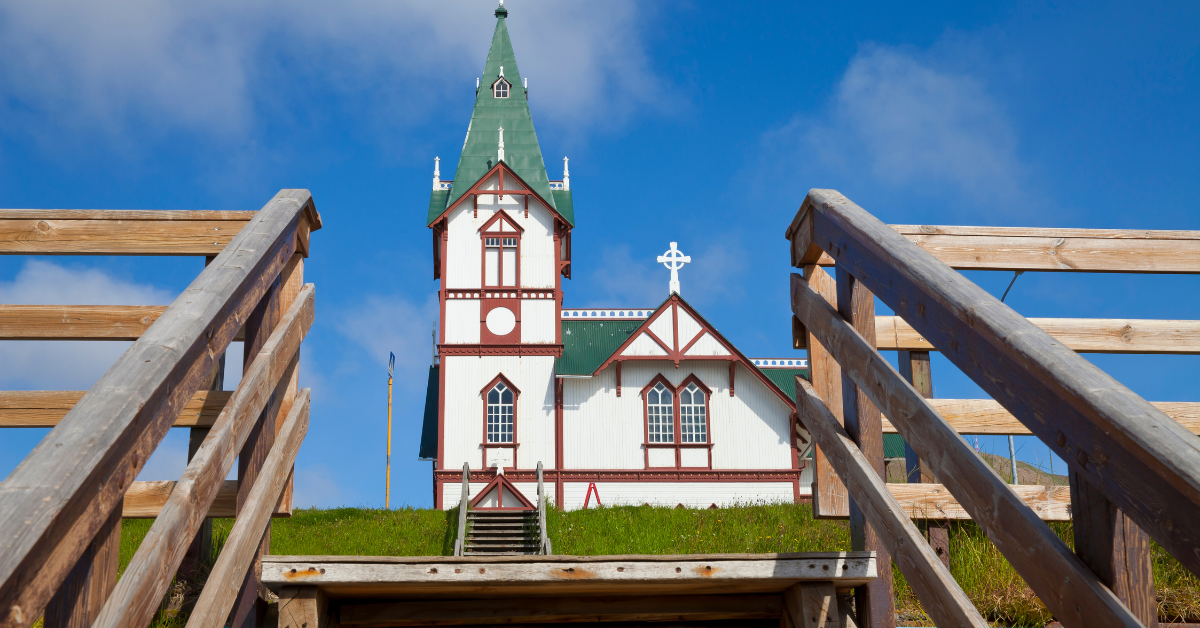 6. Húsavík
If you find yourself in northern Iceland, Húsavík is an absolute must on your list of destinations. This charming fishing town offers colourful buildings and incredible views out into the ocean, not to mention fantastic whale watching opportunities. Known as the whale watching capital, this really is one of the best places to head out on a boat tour in search of these forces of nature.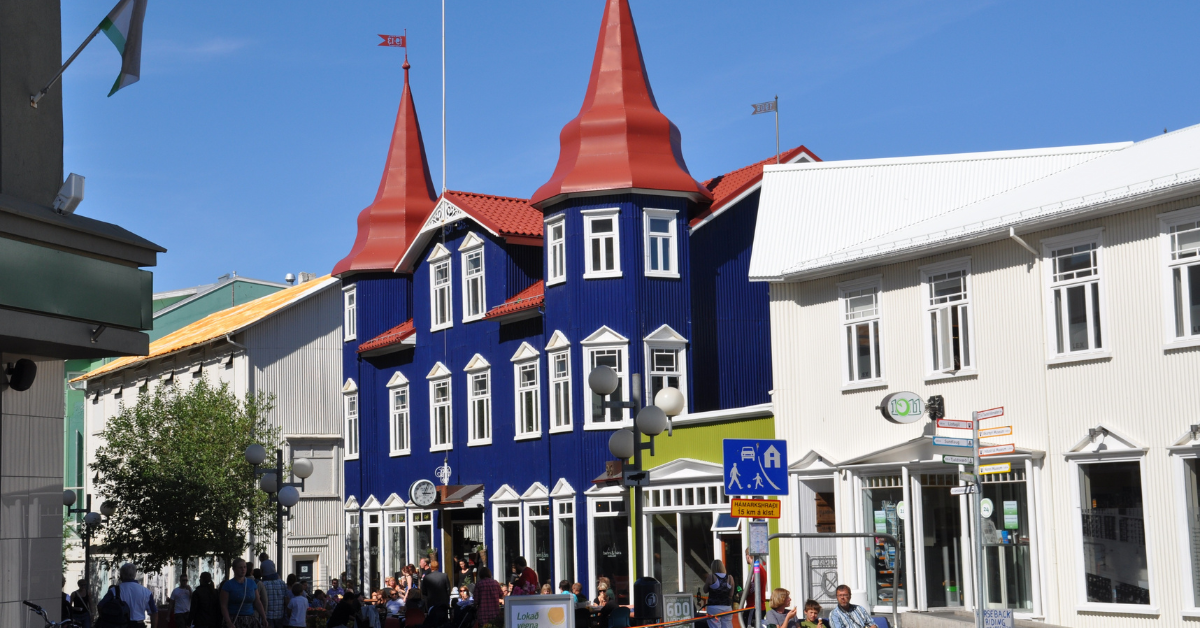 7. Akureyri
We also couldn't miss Akureyri from this list, the capital of the north. With a population of 20,000, the city is much more town-sized than most, but this doesn't make it any less of a fantastic Icelandic destination. The settlement is also known as the gate to the beauty of northern Iceland, with plenty in the way of attractions when you set foot outside. While day trips are common ways to spend a day in Akureyri, the town itself is home to icons of architecture like the Akureyri church, and nature hotspots such as the botanical garden.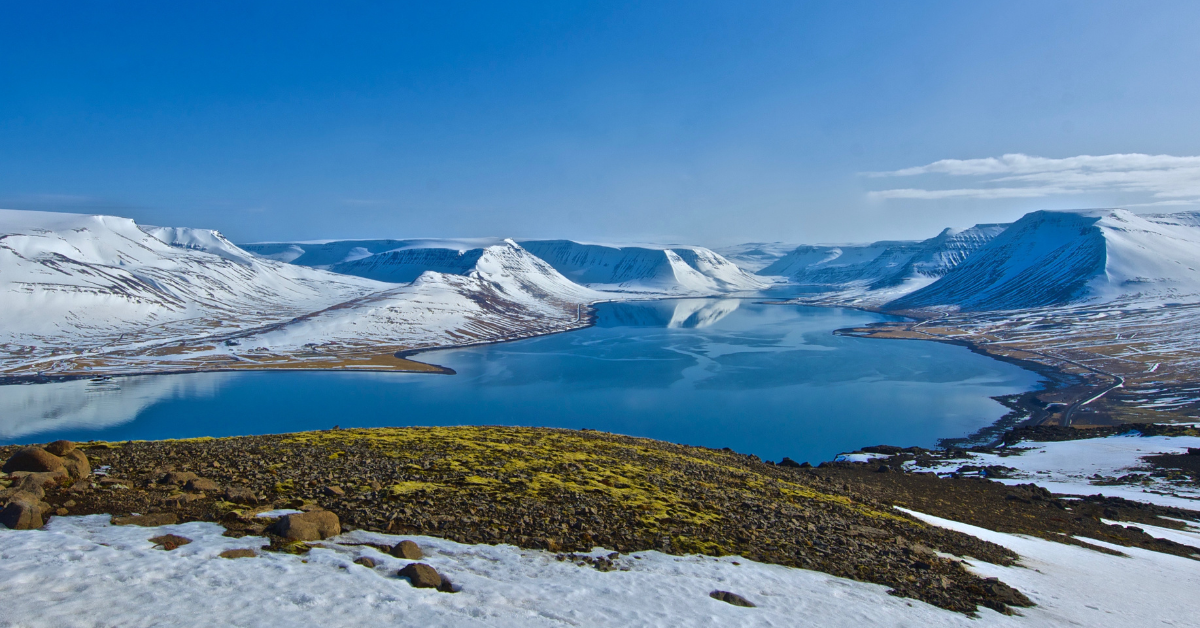 8. Ísafjörður
The Westfjords are a completely new experience, with even fewer small villages and towns than the rest of Iceland. Ísafjörður is the largest settlement in the peninsula, surrounded by a handful of smaller towns to explore for more charm. Birdlife, hiking trails, waterfalls, and more can be found just a stone's throw away, making this a great stop on your route through the Westfjords. There is always something to do in Ísafjörður, from festivals to sporting activities, so don't count it out due to its remote location!
9. Reykholt
Infamous for being the ancient home of legendary Icelandic figure Snorri Sturluson, Reykholt is a popular stop on Icelandic tours. A museum to celebrate his works and life stands in the town, though this is not the only notable attraction in the vicinity. The Hraunfossar and Barnafoss waterfalls, popular falls near Reykjavik, can be found quickly with Reykholt as your base. 
If you want to hit as many of these as you can, driving the Ring Road around the country is an incredible experience. Why not start browsing our cars today and plan your trip of a lifetime today?
Back