A Guide to Iceland in February
Visiting Iceland in February is one of the best times of the year to visit this gorgeous island country, particularly for those who want to experience the winter season. There are many exhilarating winter activities to experience in February, and it's also a prime month to glimpse the Northern Lights. Contrary to what you might think, much of Iceland is still accessible by road in February, and the Ring Road is maintained year-round.
There is a great deal to know about visiting Iceland in February, however, and visitors should make sure they are prepared for the weather that can arise this time of year. This is why we've created our guides to Iceland in different seasons. Read the full guide to find out everything you need to know about visiting Iceland in February, including:
Packing for Iceland in February
Weather in Iceland in February
Driving in Iceland in February
Events and Festivals
Attractions and Activities
Packing for Iceland in February
Icelandic weather can be very temperamental year-round and is known for changing dramatically from day to day, with some people even saying you can experience all of the seasons in a single day! It helps to be prepared when it comes to your clothing, as this is very important in protecting you from the elements.
Due to the somewhat erratic weather of Icelandic winters, the rule of thumb is to back many different layers. This allows you the flexibility of adjusting your wardrobe for the changing weather. Make sure your suitcase includes the following items:
Waterproof and windproof jacket
Hat and scarf
Waterproof and windproof gloves
Thermals
Shell layer, ideally windproof and waterproof
Warm, water-resistant boots (many people opt for hiking boots)
Thick, breathable socks
Sunglasses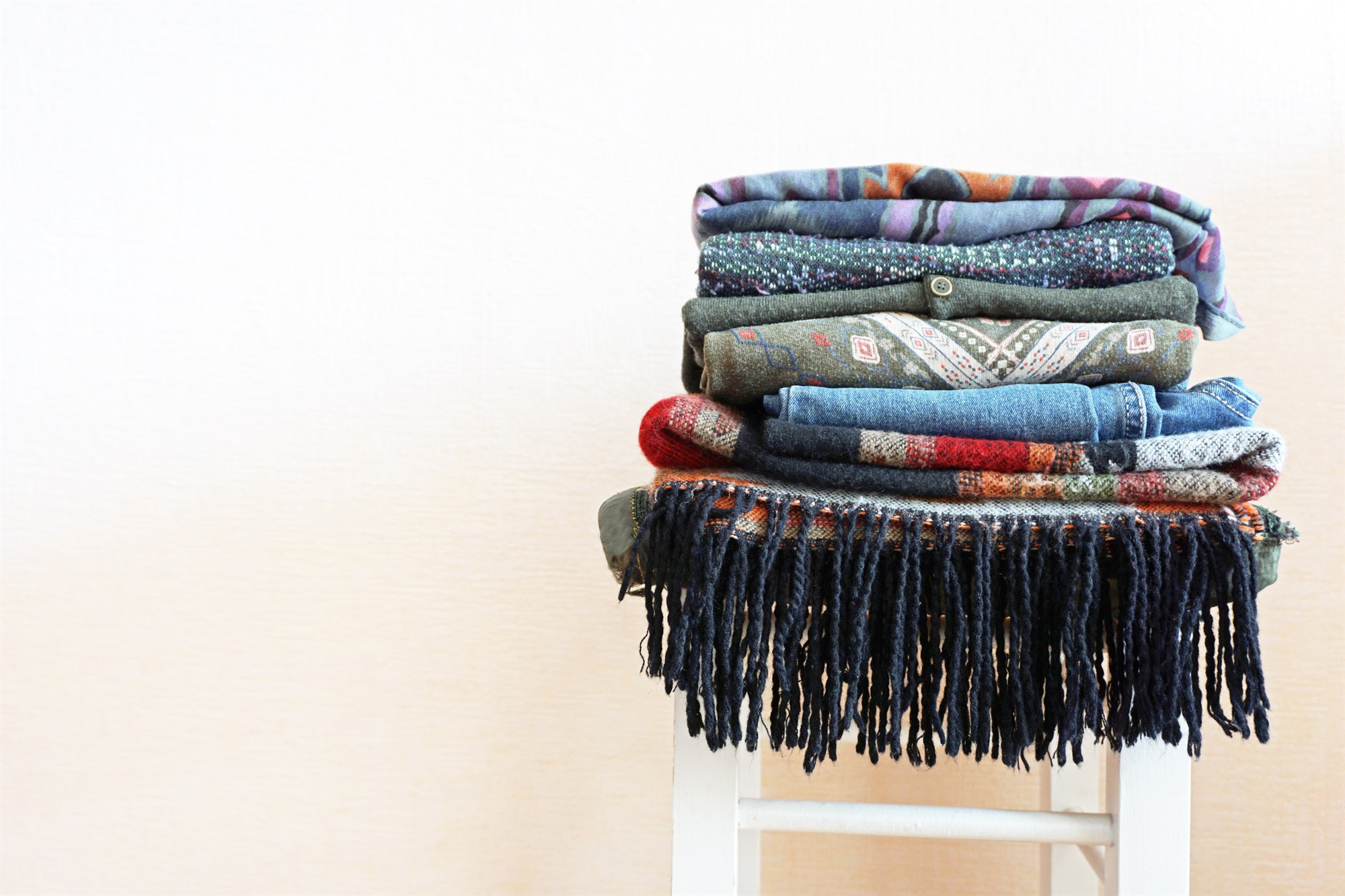 Weather in Iceland in February
Again, all throughout the year, the weather in Iceland can be unpredictable. But as a general rule, expect to experience some form of precipitation in February – this could come in the form of snow, sleet or rain, though you're also likely to experience brilliant spells of sunshine. Storms are also common in February, with some winters experiencing strong blizzards and high winds. The average temperature for February in Iceland is typically somewhere between -2 and 4°C (28 - 39°F). It's also worth bearing in mind that the days are quite short during Icelandic winters. February is the month when the daylight hours begin to increase, so if you're visiting in early February, you can expect roughly 7 hours of daylight each day, but by late February there can be up to 11 hours of daylight.
Depending on where you are in Iceland, the weather and daylight can change slightly. In southern Iceland, the weather is likely to be slightly milder and the days a little longer. Further north or in the highlands, weather is likely to be more severe and the days shorter.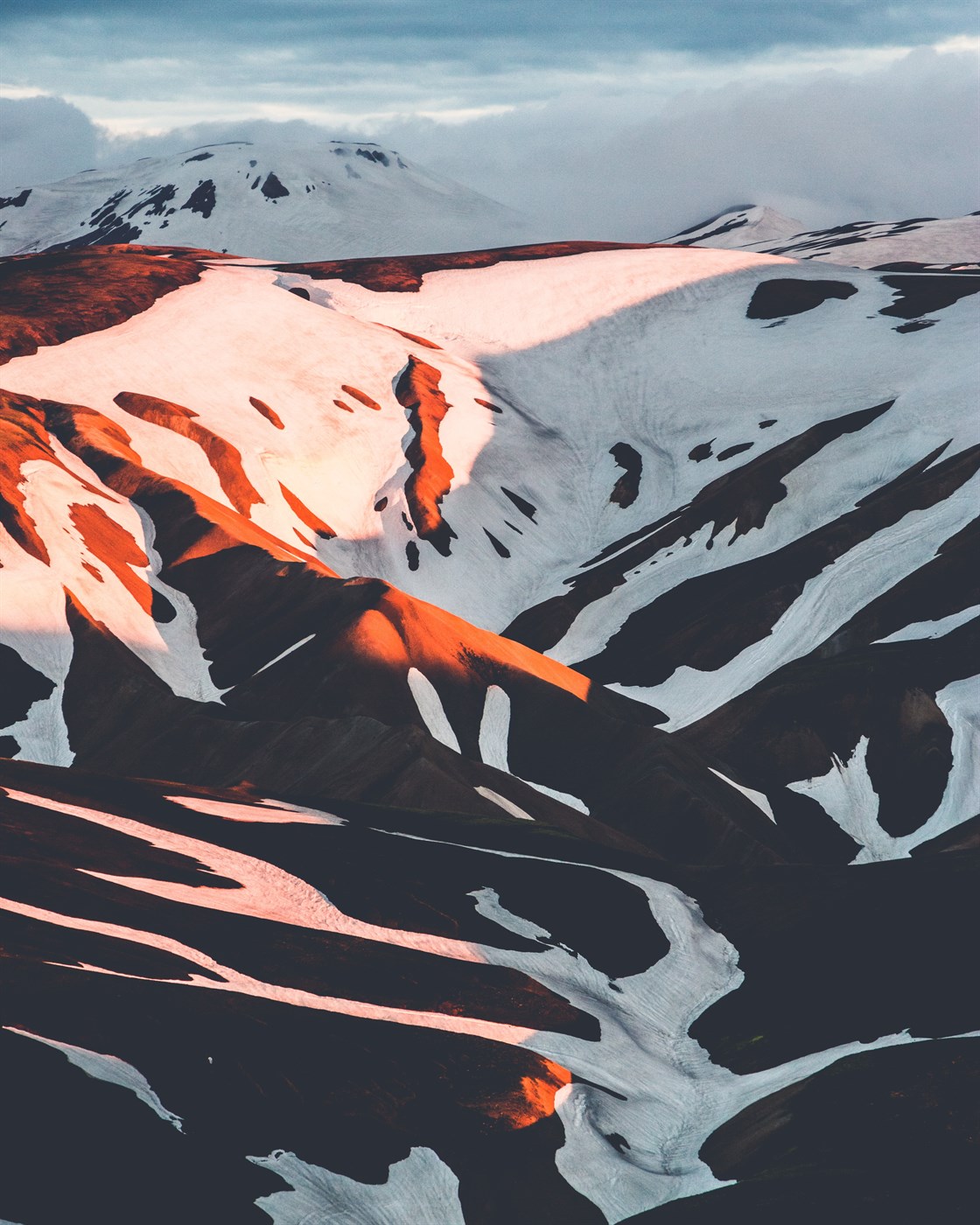 Driving in Iceland in February
Driving in Iceland in February requires a good balance of confidence and caution, especially for those who are not familiar with driving in winter conditions. Due to the fact that the weather is so unpredictable in Iceland, it's always best to prepare for harsh weather, even if it does not occur.
Stay on top of the current and forecasted weather conditions by paying attention to the latest weather forecast. This can help you to adequately plan your journey or reschedule if conditions are too harsh. It's also a great idea to speak to locals when possible – Icelanders are very friendly and willing to offer advice on where you should or shouldn't drive with the roads may be treacherous.
We'd recommend hiring a 4x4 vehicle when driving in Iceland in February, as this will allow you much more flexibility on where you can drive, especially if snow or ice is forecasted. Even if you are not planning to explore the far north or the F-Roads, it's best to be prepared. While the Ring Road is maintained throughout the year, harsher conditions can make this more difficult, so it's best to always be prepared. It's also advisable to pack some supplies in your car, such as food, warm clothing, blankets and water.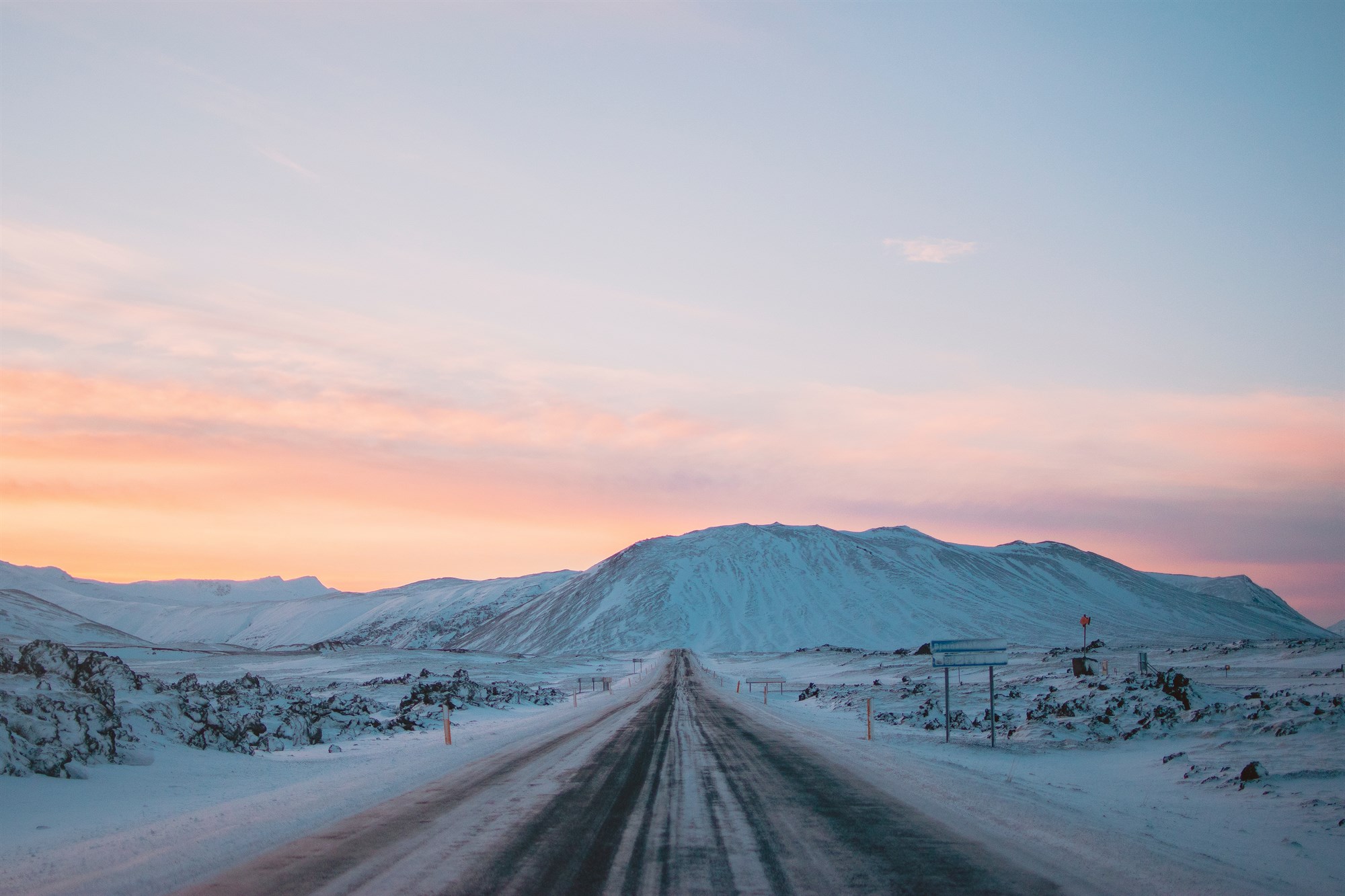 Events and Festivals in February
Icelanders don't let life slow down during the winter months, and so there are many interesting events and festivals to attend in February.
Winter Lights Festival
Perhaps the most anticipated event of the month is the Winter Lights Festival. This festival occurs in early February in Reykjavik and consists of many stunning light displays projected onto buildings, as well as cultural events and other art installations throughout the city. The festival celebrates the return of longer days that come with the month of February.
List í ljósi (Art in the Light)
A similar event, List í ljósi (Art in the Light) takes place in the East Iceland town of Seyðisfjörður in mid-February. Here, commissioned illuminated art displays are installed throughout the town, and there are events, films and performances to enjoy.
Reykjavik Food & Fun Festival
If you're a foodie visiting in late February, you mustn't miss the Reykjavik Food & Fun Festival. This culinary event unites local and international cuisine, with world-renown chefs creating menus made from only Icelandic ingredients at restaurants throughout the city.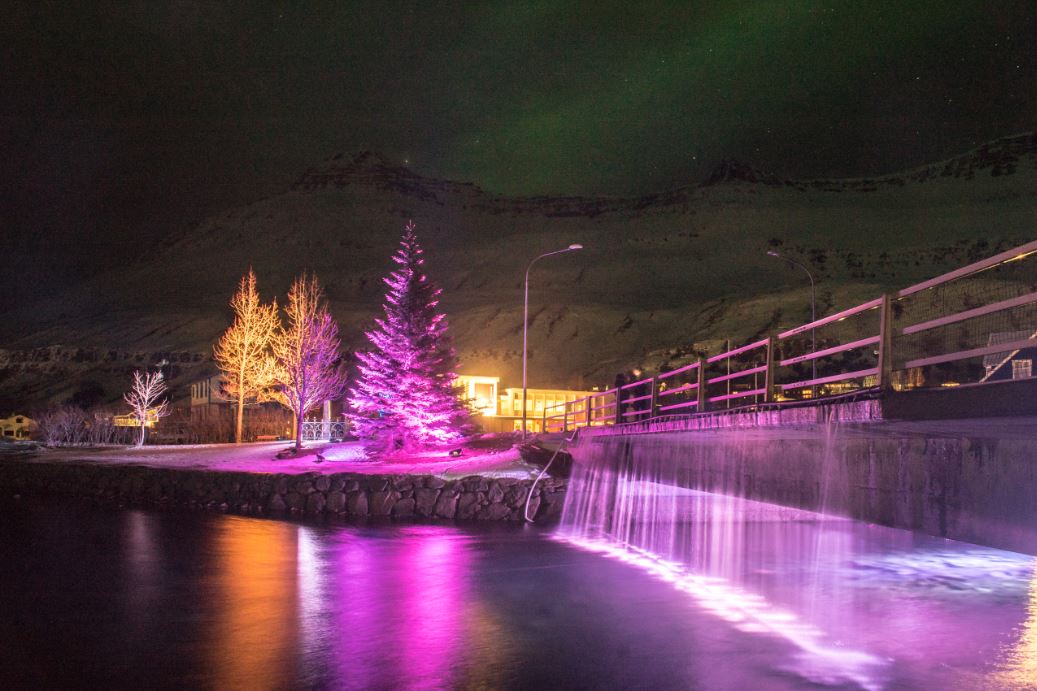 Attractions & Activities in February
February is a fantastic time to visit Iceland if you're interested in seeing some of the country's most beautiful attractions or taking part in outdoor activities. Though the weather can be unpredictable, as long as you prepare with the proper clothes and equipment, you can still enjoy many activities some of which are even better.
The Aurora Borealis, or Northern Lights, is a huge draw for those visiting Iceland. While the Northern Lights can be spotted from September to April, the darker months tend to provide more glimpses, so February is a great time to try and spot them. A clear night with no cloud cover is your best bet for seeing the Aurora, so keeping an eye on the weather forecast is recommended. You can also check the Aurora Forecast to see which days are more likely to produce this spectacular and unmissable display of natural beauty.
Ice Caves and Tunnels
Many tour companies offer tours of ice caves and tunnels throughout the winter. February is a wonderful time to explore these unreal landscapes in Iceland. These two attractions draw many people each year to Iceland, hoping to explore. Ice caves are natural caves containing ice that may form on the ground, walls and ceiling of the cave. Ice tunnels occur in glaciers, so these are ever-changing. This means that from year to year, ice tunnels may disappear.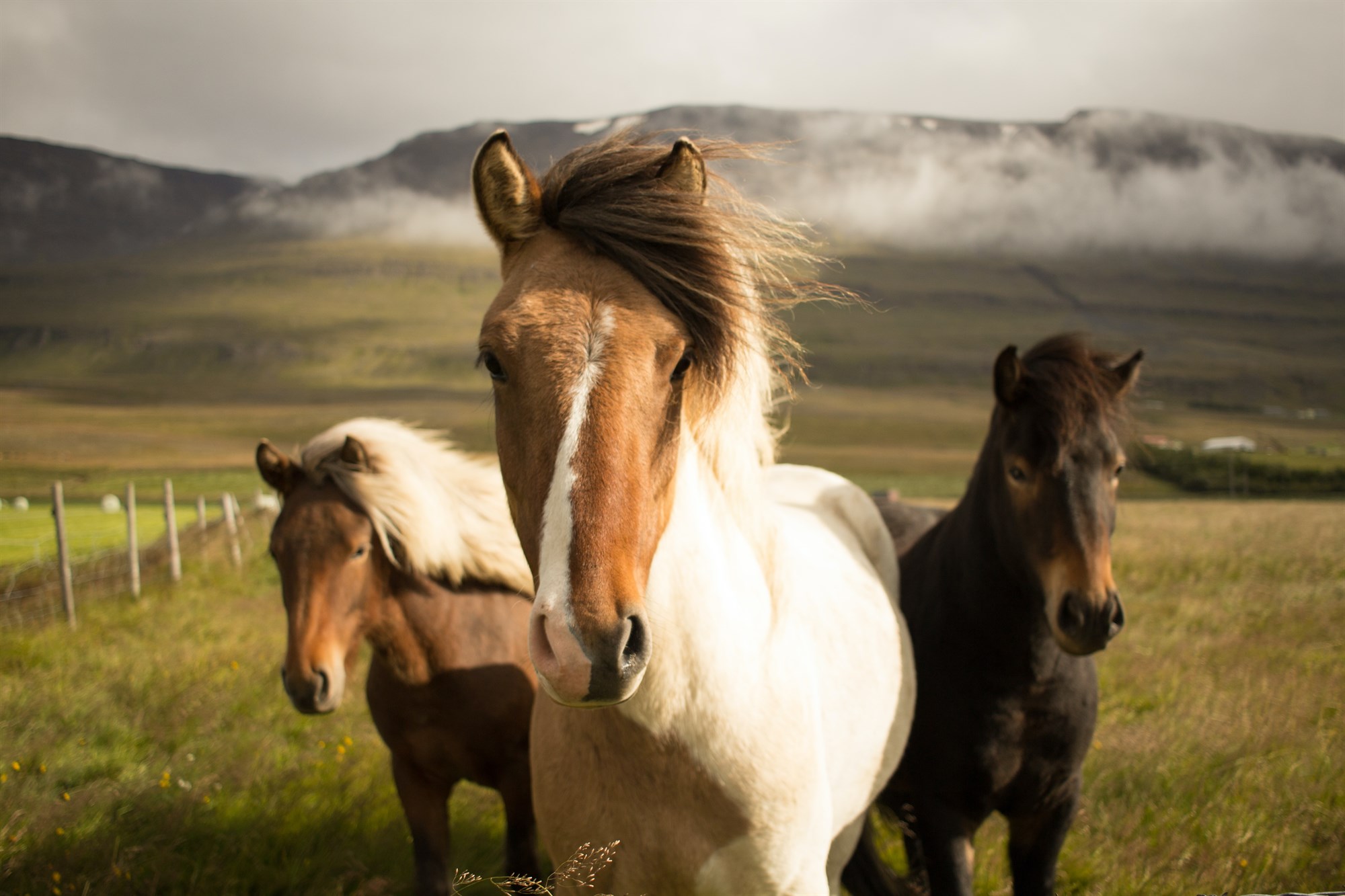 Horseback riding
The Icelandic horse is a graceful emblem for the country, captivating tourists and locals alike. Winter horse riding tours are available in February, providing the opportunity to explore the Icelandic landscape in a wintry wonderland. You can even find tours at night – imagine viewing the Northern Lights on horseback!
Some might say that February is the optimal time to glimpse whales in Iceland. Many of the whale species that live in and around Icelandic waters do not migrate and remain in the area during the winter. Those that do migrate tend to return in February – making this month a wonderful time to see a variety of these majestic creatures. You're likely to spot orcas, white-beaked dolphins, pilot whales and many more on a whale watching tour in February.
Glacier tours
Iceland is home to more than 250 glaciers, with about 11% of the land area covered in glaciers. The largest glacier in Iceland is Vatnajökull, making it one of the more popular destinations for tours, hikes, snowmobiling, climbing and walks. Other glaciers in Iceland include Svínafellsjökull, Falljökull, Breiðamerkurjökull and Mýrdalsjökull (which lies atop one of the most active volcanoes in Iceland!).  There is a tour to suit everyone's needs and fitness levels, so there is no need to feel overly intimidated by exploring a glacier in Iceland.
Diving
Iceland boasts some of the most pristine bodies of water, making it very popular with divers. Whether you are an experienced scuba diver or someone who enjoys dabbling in snorkelling, diving in Iceland's crystalline waters provides an experience like no other. The most sought after diving site in Iceland is, of course, Silfra Fissure. Located within Þingvellir National Park (about an hour outside Reykjavik), Silfra is a natural wonder boasting some of the clearest glacial diving waters in the world. It's also the only place in the world you can find yourself diving between two tectonic plates!  
Back