Majestic Mountains in Iceland
Iceland is a geological wonderland, with awe-inspiring sights to behold. Scattered with colourful rock sculptures, otherworldly lava formations, and towering mountains, there is something different to see everywhere you look. 
Many of Iceland's mountains can be located in the Westfjords in the northwest. Ageing between 10-16 million years old, these structures have evolved through time, due to erosion from the natural elements. Thanks to Iceland's position on two tectonic plates, Eurasian and North American, the plates are slowly moving apart from one another, creating more and more land. This causes intense volcanic activity, whereby lava erupts from rifts opening in the earth, or volcanic eruptions, and cools to form brilliant geological formations. Every mountain in Iceland is incredibly unique and is composed of rocks of varying textures, thicknesses and colours. 
If you're keen to explore Iceland's majestic mountains, there are countless opportunities to do so! To help compile your list, here are some of the most popular mountains and regions we recommend you visit.
Landmannalaugar Mountains
Located in the south of Iceland is Landmannalaugar, home to many mountains. The area is most well-known for its beautiful rainbow colours, varying from shades of caramel to striking blues. Most visitors explore Landmannalaugar via the Laugavegur Trail, which is the most iconic in Iceland. To get there, you will either need to take a bus or hire a 4x4 vehicle, as the region sits in the Icelandic highlands which has slightly rougher terrain. 
Kirkjufell Mountain
The Kirkjufell Mountain is a picture-perfect spectacle, recognisable by its perfect cone-like shape and found on the north shore of Iceland's Snæfellsnes Peninsula. Measuring 463 m in height, Kirkjufell is claimed to be the most photographed mountain in the whole country thanks to its iconic shape and surrounding views.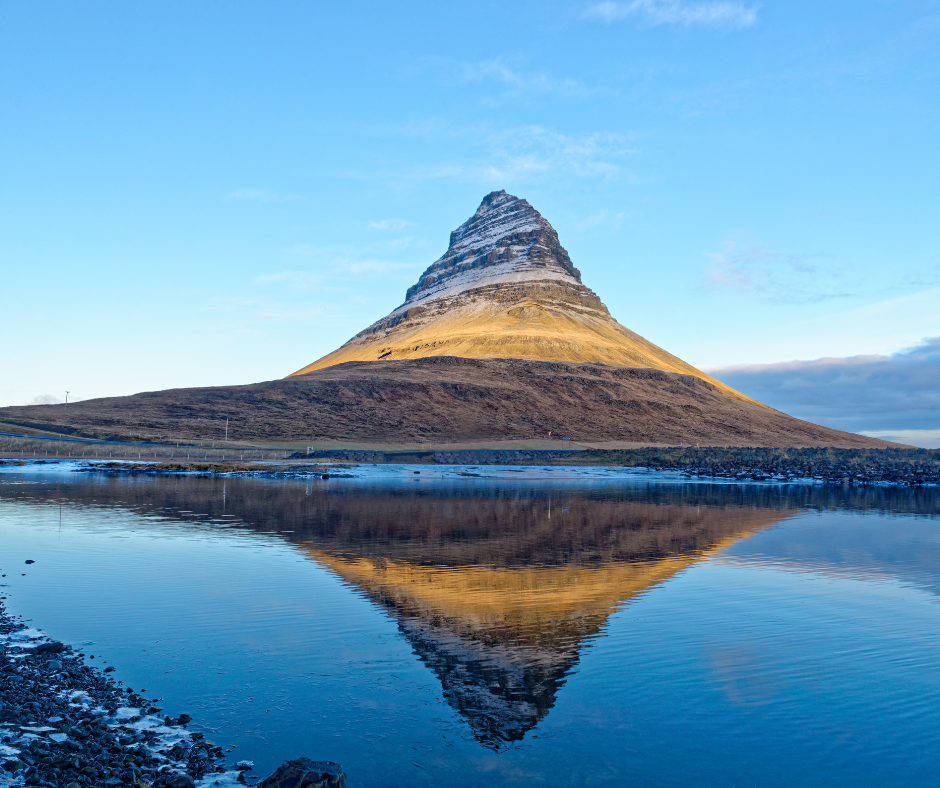 Hornbjarg Mountain
In part of Hornstrandir sits Hornbjarg in the most remote part of Iceland. The mountain offers optimum tranquillity, and its distant location makes it the perfect breeding spot for an array of bird species and other wildlife, such as the arctic fox. To get to the mountain, you will need to get a boat from Ísafjörður or Bolungarvík. And remember that there can be difficult terrain, so don't forget your hiking boots!
Herðubreið
Herðubreið is a table mountain, sitting north of Vatnajokull in the deserted lava field of Odadahraun. Stretching 1682 m high, The mountain is characterised by its beautiful shape, and as such is often referred to as "The Queen of Icelandic Mountains". Near Herðubreið lies an oasis, complete with a camping site and ample hiking trails, ideal for any traveller looking to spend time in the natural surroundings of Iceland.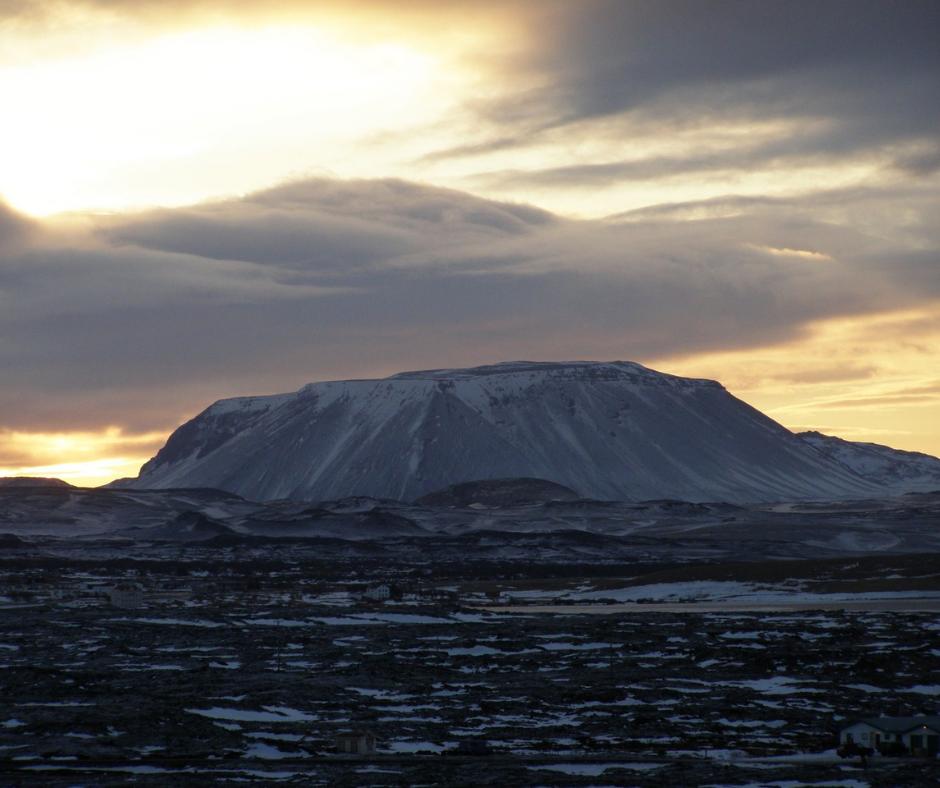 Tröllaskagi
Tröllaskagi is a mountainous peninsula in northern Iceland, between the fjords of Eyjafjörður and Skagafjörður. The area features several peaks, some reaching over 1,000 above sea level! The tallest is Kerling, a structure composed mostly of dark basaltic rock. There are a number of Icelandic settlements which can be found in the flat lowlands of the area, including towns and villages that base their livelihoods on fishing and agriculture.
Driving to Iceland's Mountains
If you're considering exploring one of Iceland's many mountains, we'd suggest hiring a quality 4x4 vehicle to allow you to access the highlands. At Iceland Car Rental, we have a wide range of 4x4 cars to choose from, take a look today!
Back