Iceland is rich with avian life. It has been recorded that, since settlement, 330 bird species have been sighted in Iceland. A bird enthusiast could tick off 60-80 different bird species on a single bird watching trip to Iceland.
Below you will find a guide to the brilliant birdlife in Iceland, information on the most common bird species, when is the best season to birdwatch as well as the best locations for birdwatching trips.
What Is Iceland's National Bird?
The Iceland national bird is the Gyrfalcon, although many often assume it is the Puffin due the volume of nesting puffins seen every year. The Gyrfalcon is actually the largest of the falcon species and is a bird of prey. The abbreviation "gyr" is also used and locals might refer to the bird as such.
Some of the most distinguishing features of the Gyrfalcon include;
The largest of falcons, this bird can grow to 65 cm and have a wingspan up to 160 cm.
The bird generally has silver or brown colouration to its feathers.
It has also been known to have a fully white plumage or a darker black plumage too.
The Gyrfalcon most commonly nests on cliff faces so this is a good place to spot them.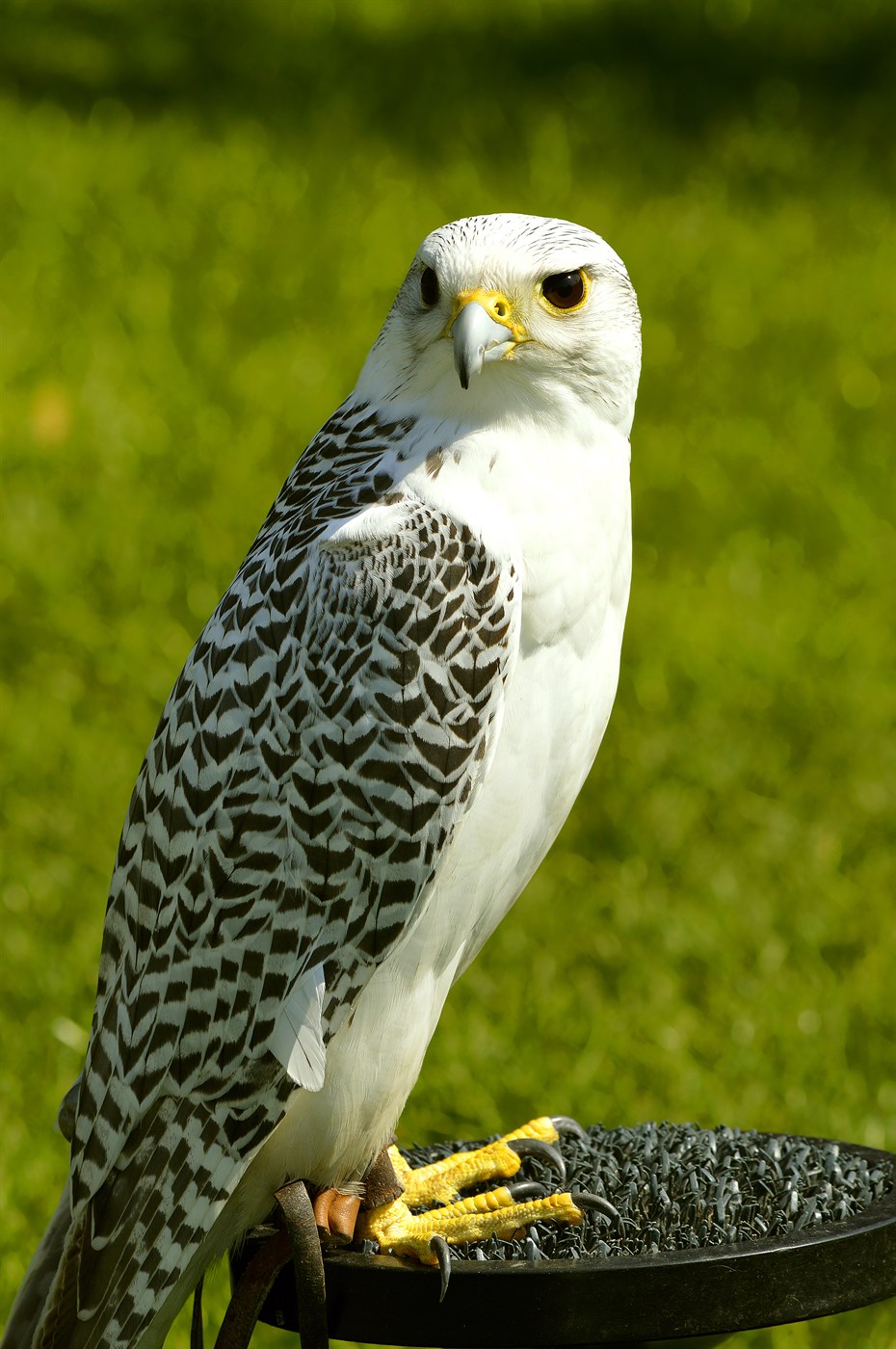 What is the best season to go bird watching in Iceland?
Summer is the best time to see the largest variety of birds in Iceland. The optimum time to go birdwatching is between May and June. Iceland during the summer months hosts a large variety of migrant birds. Many species become visible as they mate and mark or defend their territories.
However, you might also spot some incredible bird species in Iceland's winter. You may get lucky in the West and South coastal areas in Iceland. Speciality species, such as Harlequin Ducks, and small rafts of Eiders, Scaups and Mergansers have been sighted by keen birdwatchers. White-winged gulls are common during this time. The Selfoss/Pingvallen area is a great place for winter birdwatching.
Where are the best places to go bird watching in Iceland?
Bird watching can be frustrating and fruitless if you don't know where to start or what you are looking for. To give you a head start, below you will find a list of 5 birdwatching hotspots in Iceland, as well as a few birds you can find in each spot.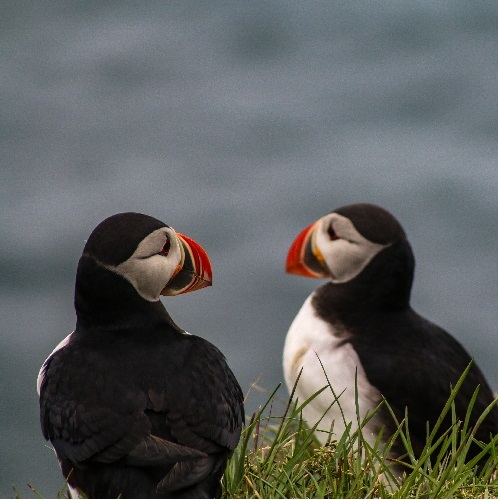 1.Látrabjarg
The coastal location of Látrabjarg cliffs in the far west of Westfjords is 14 kilometres in length, and 440 metres high. It is great for hiking and is renowned for its thriving birdlife. It hosts up to 40% of the global population of Razorbill. Puffins are also a common sighting.
Top birds in the area:
           

Atlantic puffin

           

Razorbills

           

Guillemots

           

Northern Gannet
2. Westman Islands
Named after two Irish slaves, the Westman Islands have a dark past, but in present times its vast nature opportunities attract thousands of tourists. An estimated 10 million puffins nest in Iceland each year, some of Iceland's most famous birds, most of whom come to these Westman Islands. Confused by town lights, Puffins often end up on the streets and it is a local tradition for people to return them to the sea. However, Puffins are just 1 amongst 30 other Iceland bird species that frequent this region.
Top birds in the area:
           

Northern Fulmar

           

Common Guillemot

           

Atlantic Puffin

           

Leach's Storm-petrel

           

Purple Sandpiper

           

Ruddy Turnstone

           

Arctic Tern

           

Black-legged Kittiwake

           

Herring Gull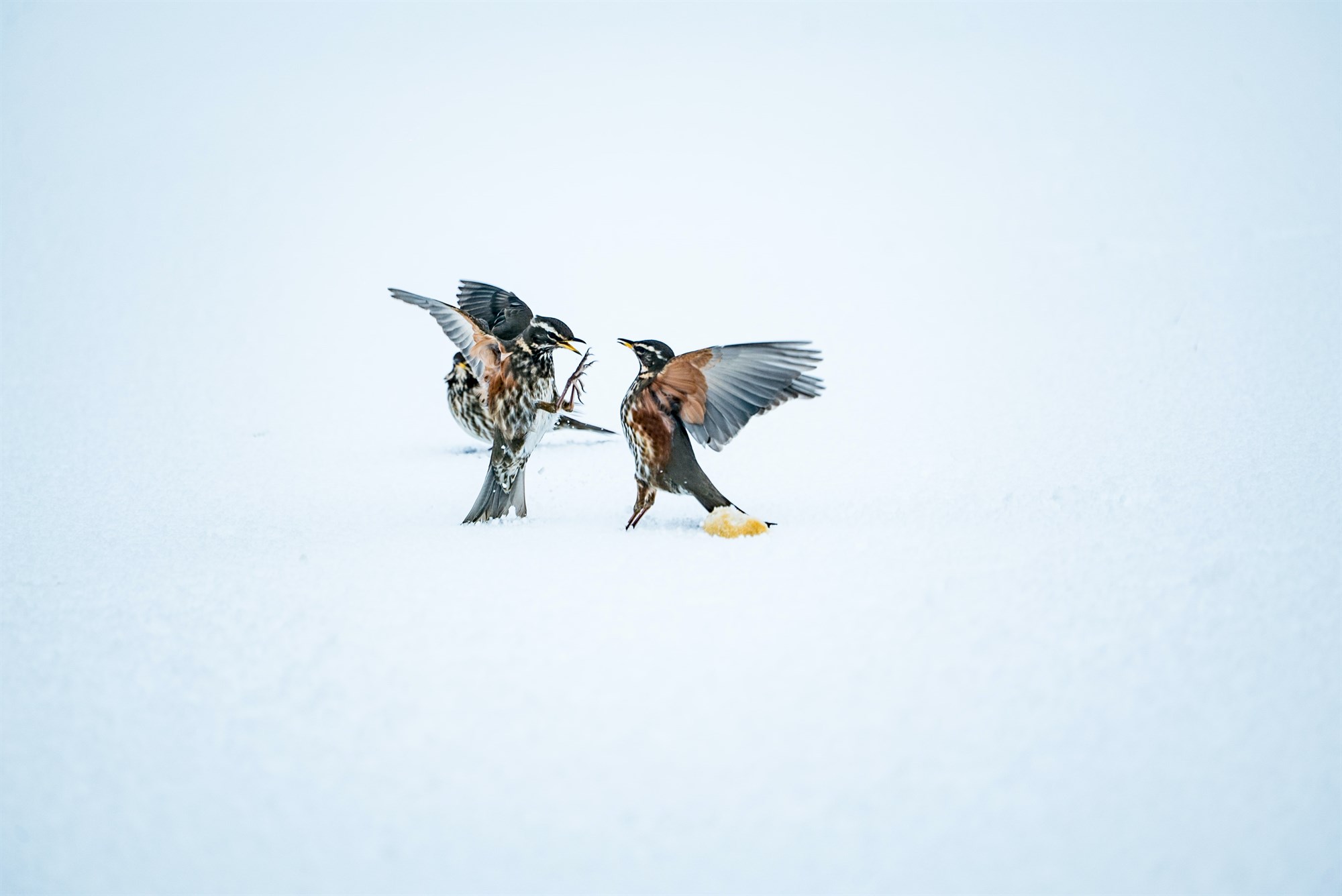 3. Reykjavik
The urban capital of Iceland, Reykjavík, also has a diverse selection of birds with many habitats. Reykjavík has a number of birdwatching hotspots, such as Tjörnin (in the downtown pond) and Seltjarnarnes (in the nature reserve). 
Top birds in the area:
           

Greater Scaup

           

Arctic Tern

           

Tufted Duck

           

Shore bird

           

Gadwall

           

Common Eider

           

Common Ringed Plover

           

Whooper Swan
4. Lake Mývatn
A national conservation area since 1974, Lake Mývatn is Iceland's fourth-largest spring water lake. It not only has beautiful landscapes but is home to many bird species so it is a popular destination for birdwatchers. Furthermore, it is home to the largest known private bird collection in Iceland, contained in Sigurgeirs Bird Museum.
Top Birds in the area:
           

Gyrfalcon, the national bird

           

15 species of duck

           

Harlequin Duck

           

Barrow's Golden Eye Duck

           

Tufted Duck

           

Wigeon

           

Gadwall

           

Scaup
5. Snaefellsnes Penninsula
Snaefellsnes is considered to be a microcosm for Iceland as a whole, as there are a variety of habitats such as lakes, lava cliffs, basalt columns and mountains. This gives the avid bird watcher opportunity to watch birds year-round.
Top Birds in the area:
           

White-tailed eagles

           

Tern

           

Glaucous gulls

           

Puffins

           

Guillemots

           

Kittiwakes

           

Wildfowl
Make sure you can catch a glimpse of as many bird species as possible by booking your rental car with Iceland Car Rental. Browse our wide range of rental cars today, suitable for a range of terrains.
Back