How Long Does it Take to Drive Around Iceland?
There are an unimaginable number of ways to explore all that Iceland has to offer. One of the best ways to see everything on your list at your own pace, even the more off-the-beaten-track destinations, is to do it yourself. 
Hiring a car and driving Iceland's best-known road trip, the Ring Road, is a fantastic experience, one we think is an absolute must. But it's not as easy as turning up and heading off! First off, you'll need to know how long it'll take you, from start to finish, to see all the best Icelandic views.
How Big is Iceland?
Iceland is a fairly small island, only slightly bigger in area than Ireland, with an area of 102,772 square kilometres. From east to west, the country measures around 1,120 km wide, and about 720 km from north to south. But even in such a small country, there is absolutely no shortage of things to see and places to explore.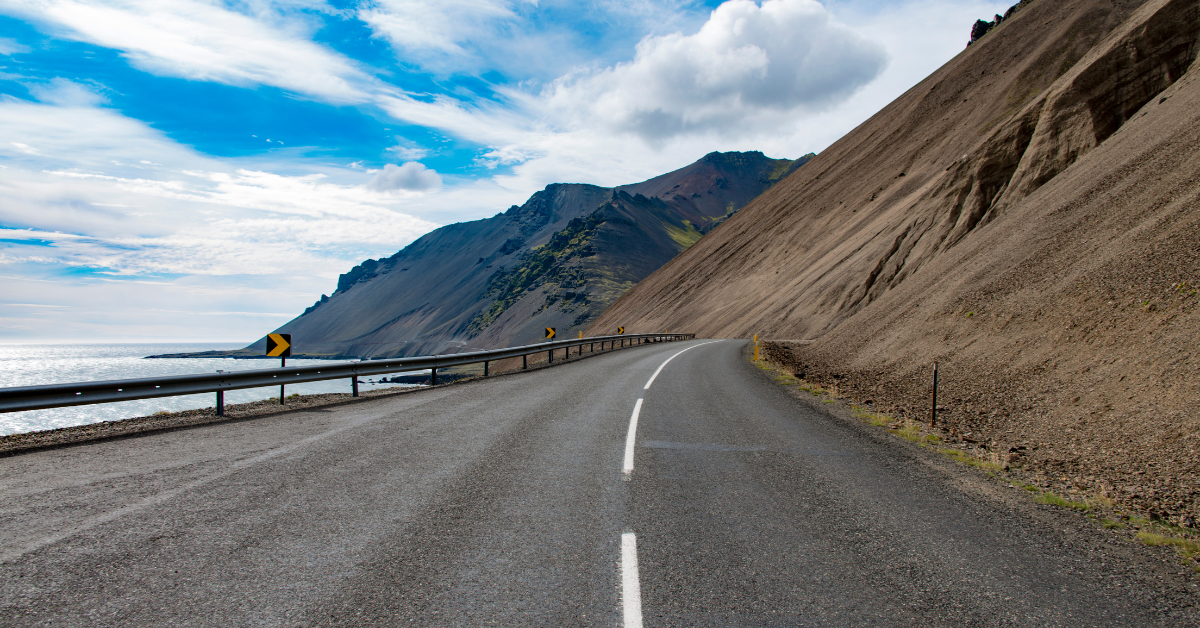 How Long is Iceland's Ring Road?
In total, the Ring Road is 1,332 km long, which equates to about 828 miles. The road snakes around the perimeter of Iceland in a rough circular shape, crossing through many Icelandic towns and cities and making it possible for visitors to tick countless natural attractions off their bucket lists. In the centre of Iceland, mainly towards the southwest, you will find the Highlands. This area is filled with F roads, which are mostly impassable in winter, and even in summer require a 4x4 vehicle to access.
Most people choose to start their journeys from Reykjavik and drive along the south coast in an easterly direction before exploring the Eastfjords, then the northern coast, before heading back towards the capital in the West. 
How Long Does it Take to Drive the Ring Road?
There are plenty of factors that influence your time on the road in Iceland that you'll need to be aware of. Some of these variables are under your control, and some are up to nature. These include:
If you use Iceland's Ring Road and don't take any detours, assuming that Iceland's weather doesn't cause any delays, your journey around Iceland will take an estimated 17 hours. However, this would remove any enjoyment of your trip, so this is highly unrecommended!
To truly appreciate all the biggest and best stops around the Ring Road, we estimate you'll need around 6 or 7 days. This again could change depending on how comprehensive you'd like your visit to be, the season you're visiting in, and more.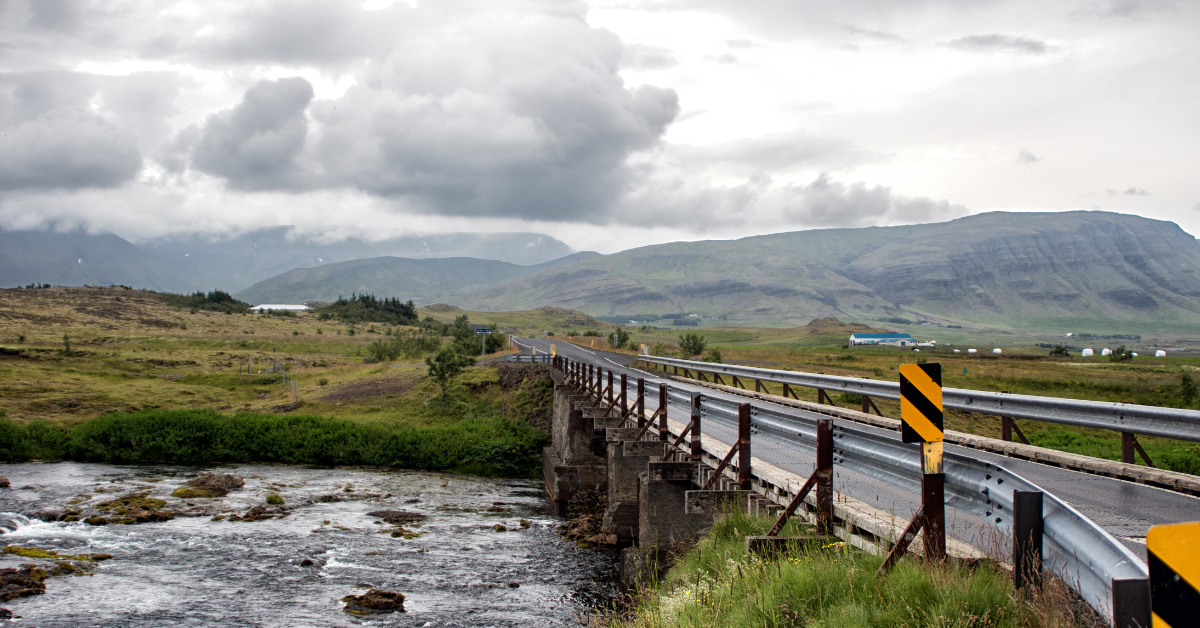 When is Best to Drive Around Iceland?
It's a well-known fact that there is plenty to do in Iceland all year round. Whether you want to explore the country 24 hours a day during summer's midnight sun or you'd prefer to join the hunt for the elusive northern lights, Iceland's Route 1 awaits you.
In Iceland's winter, daylight hours drop significantly, which might put some drivers off. However, you might be tempted to increase your chances of seeing the northern lights on your journey. Weather in winter is also more unpredictable, meaning that some smaller roads might close and impede your planned adventures. Make sure you stay off of F Roads and continue to check the weather on your way during the winter month.
In summer, the weather is - on average - far better. During June, July and August, the roads in Iceland's Highlands are also open. This allows incredible exploration opportunities if you want to get a little off-piste with your journey. While the midnight sun is incredible, be warned to keep an eye on the time so as to not tire yourself on the road and get into trouble.
What are the Driving Conditions like?
The vast majority of the Ring Road is simple to drive. The size of the country and length of the road means you'll rarely be caught up in traffic outside of built-up areas, and the road surface is quality tarmac. There are two lanes most of the time, but some bridges are single-lane passageways and will require one car to give way if two cars reach the bridge area at the same time. It's also worth considering that gravel roads are not uncommon. During winter there are higher chances of flooding and ice on the roads, so it's vital to continuously check weather forecasts while travelling. 
Another consideration of Iceland's roads, particularly in summer, is cattle. Farmers will allow their sheep to roam as far as they like during the summer months for grazing. In most places, there are no roadside barriers, and sheep have a tendency to dart in front of cars when nervous. Drivers in Iceland are required to alert the authorities should there be an accident involving a sheep so that farmers can accurately account for their livestock. For more information about driving in Iceland, our blog is a great source of information.
Ready to embark on your very own Icelandic driving adventure? Browse our car models and start planning your Ring Road itinerary today.
Back