What Not to Wear in Iceland
When travelling to Iceland, it is important to be well equipped for the subarctic climate. Iceland is infamous for being wet and windy, so it's best to be prepared! Make sure to read up on our suggestions of what items you should pack for Iceland. But here is our ultimate guide on what NOT to wear in Iceland. 
Light layers
Iceland's climate is milder than you'd expect, considering its location in the Arctic circle. However, this is no excuse to not wrap up warm! Layers are the best answer if you're not sure what to wear in Iceland. Do not wear fewer than three layers, as you will suffer from Iceland's brutal rain and wind. It is good to have at least three layers of thermal gear, to ensure maximum protection from the cold. The climate varies between different parts of the island, so be sure to do some research on the climate of the area you will be visiting before your trip. The benefit of layering is that no matter where you are, you can remove or add clothing items to adjust to the temperature or type of weather. 
When you are travelling in Iceland, you may notice that many of the Icelanders wear knitted sweaters. This is called a 'lopapeysa' and is the perfect insulation layer for any season. We definitely recommend investing in one to wear in Iceland!
Non–waterproof coats and jackets
Do not wear jackets and coats that will not protect you from the rain. With the average rainfall measuring 798.2 mm per year, it is very important to come prepared with the right gear. Ensure that your waterproof jacket is good quality and durable, as you will likely be wearing it every day. If you bring a coat or jacket which is not waterproof, you'll regret it and likely find yourself soaked through.
Thin socks
Wearing thin socks is a killer, especially in Iceland! Ensure that your socks are thick and preferably woollen so that your feet won't get too cold. If you can't find woollen socks, try wearing a few pairs to retain more heat. Thick socks are also great as they will prevent you from getting blisters and sores on your feet.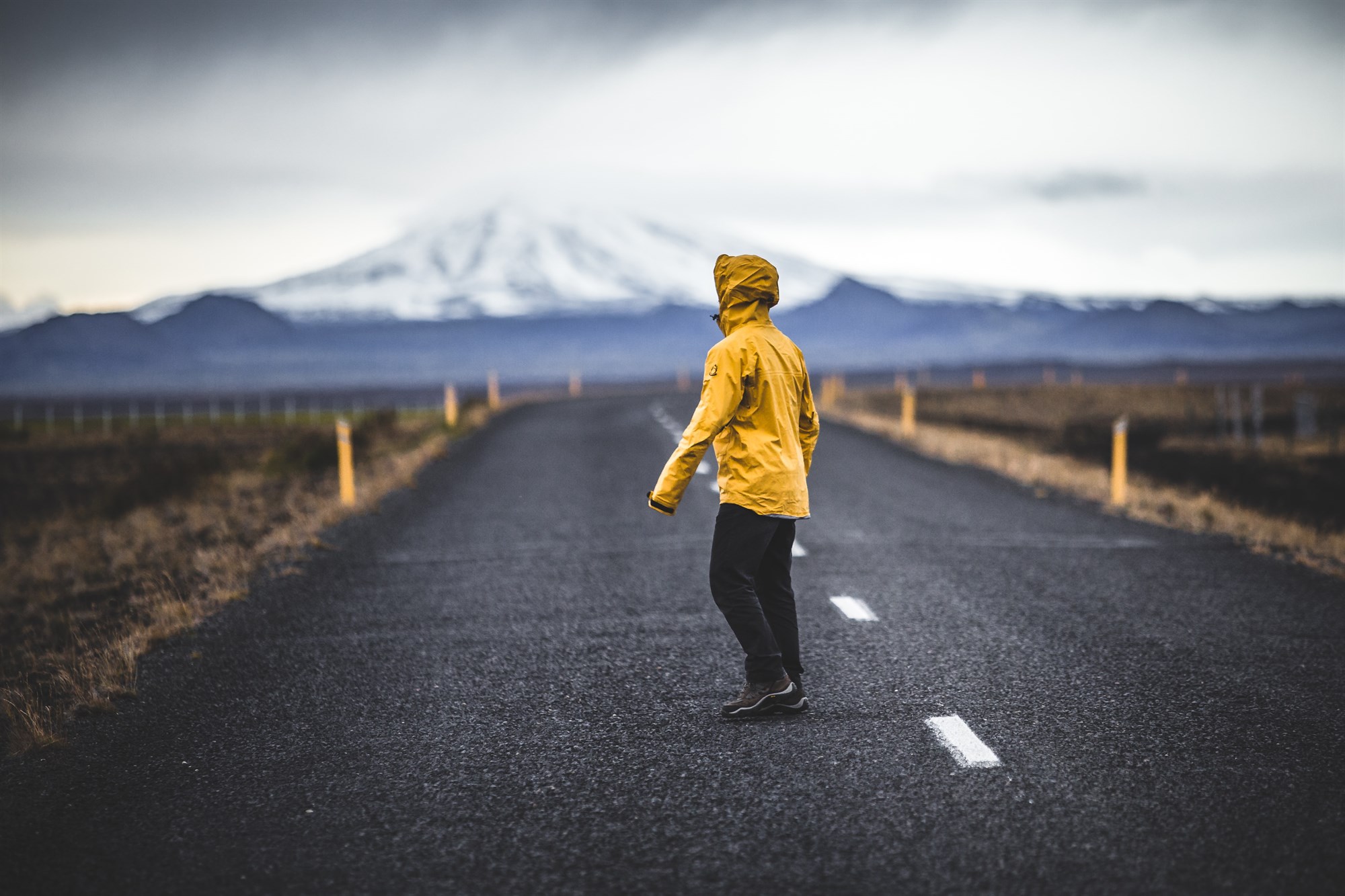 Slippery shoes
Slippery shoes with minimal grip can be very dangerous when it comes to exploring Iceland, especially when mountain hiking or walking on wet surfaces. Ensure that your shoes are sturdy, even if you are not planning on hiking. It is also important to make sure that your shoes fit correctly, as you don't want to be getting painful blisters.
For a day in the city, you may be able to get away with a pair of trainers. However, we recommend wearing hiking boots or crampons to ensure no slipping, due to ice and snow on the roads and pavements.
Fancy clothing
Outings in the cities don't require dressing up, so keep it simple. Bars in Iceland's cities are very laid back on dress codes, so save some space in your suitcase when packing for the evenings in Reykjavik!  Just wear enough layers to be warm and perhaps bring a waterproof jacket just in case.
Jeans
For clothes to wear in Reykjavik or a simple walk in the town, jeans are fine, but you may find yourself getting chilly. If you are hiking, jeans can get wet and the strong winds can make them quite dangerous. A pair of thermals will work great because they are comfier and will keep you very warm.  Thermal leggings are great to wear in Iceland, as they are soft and comfy but will still retain heat.
Now you're an expert on what you should wear in Iceland and what to leave out of your suitcase, it's time to book that trip! While you're in Iceland, why not choose to travel at your own pace with a hire car from Iceland Car Rental? 
Back