These are Reykjavik's Best Cheap Restaurants
These are Reykjavik's Best Cheap Restaurants
If visiting Reykjavik, Iceland's unique capital, you can't possibly miss out on eating in the many delectable restaurants and cafes here. From seafood and iconic Icelandic dishes to an eclectic mix of international cuisines, whether fast food or fine dining, there's sure to be somewhere to stimulate your taste buds - but it might cost you!
It's a well-known fact that Iceland is not as budget-friendly as many other international destinations. This extends to attractions, shops, and even food. Prices for food in Iceland can vary greatly, but the high prices are due to the need to import most foodstuffs and the requirement for specially built greenhouses to grow fresh produce in. Looking to travel to Iceland on a budget? Here are a few places to try. 
Reykjavik Chips
For something simple and filling, Reykjavik Chips is very much what it says on the tin. Chips or french fries are prepared in the traditional Belgian style and paired with a range of topping options. For particularly picky eaters, perhaps with smaller stomachs, a stop at Reykjavik Chips is an excellent affordable restaurant option.
Noodle Station
For a tasty, healthy and cheap meal in Reykjavik, Noodle Station is a fantastic choice. Located right by a bus station not far from the top of Laugavegur and the city's top retail shops, the simple dishes are popular among both tourists and locals alike. Choose from chicken, beef, and vegetable noodle soup, with vegetables and sauces to suit any taste buds. Soups are ready in minutes, so this can be a great option to grab some warming food on a cold, grey Reykjavik evening.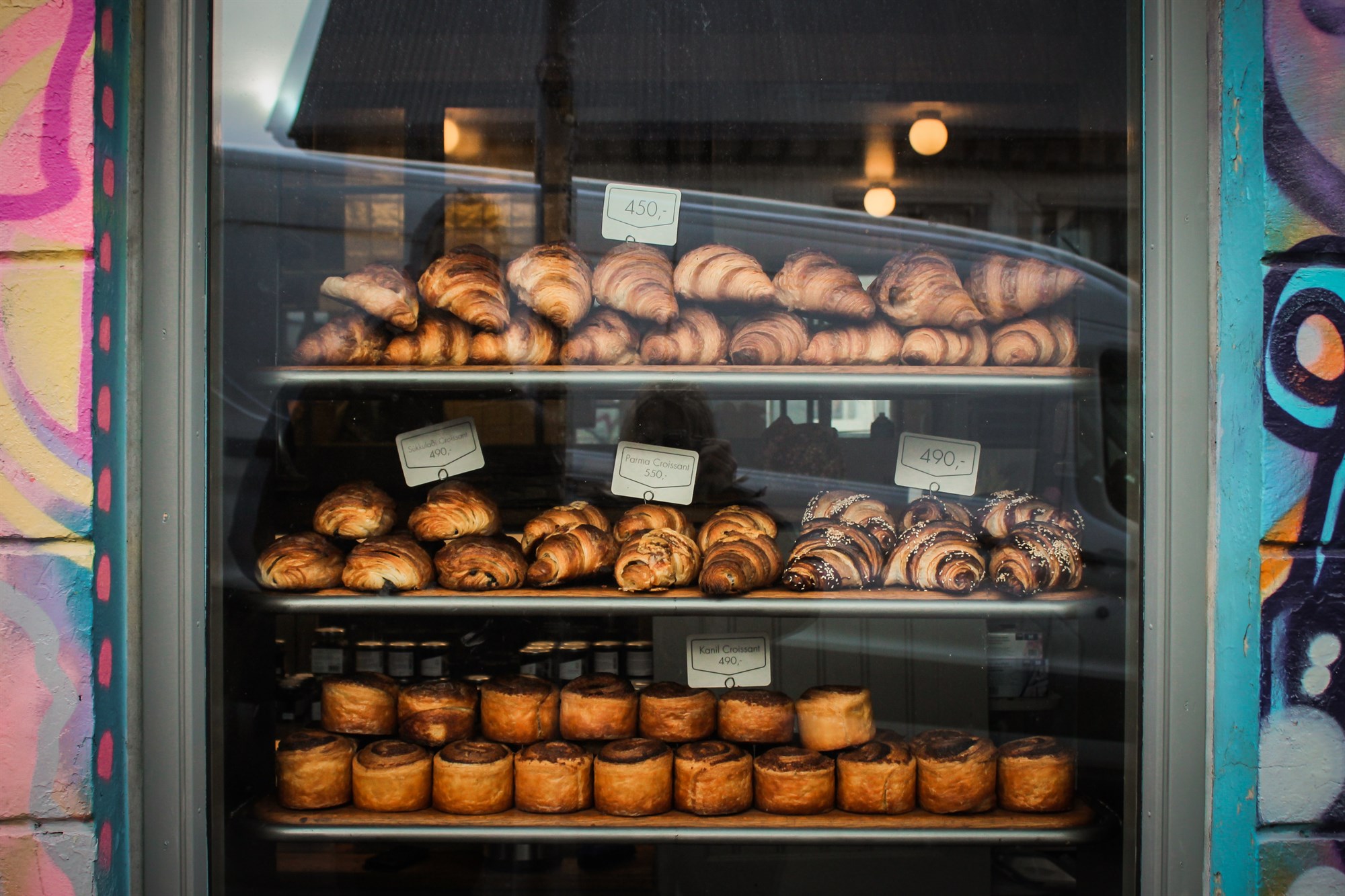 Brauð & Co
Looking for something a little sweeter, perhaps just a snack for lunchtime? Brauð & Co is a colourful little bakery spot just off of the main shopping street of Laugavegur in downtown Reykjavik. This infamous artisan bakery has performed a fresh take on the bakery and bread market in Iceland.
Sægreifinn
For some more traditional local food, Sægreifinn is another excellent Reykjavik eatery for modest budgets. Shop here for exclusively seafood dishes, including their iconic creamy lobster soup, all sourced in the nearby waters off of Iceland's coast. Their location on the harbour makes it an excellent stop on your way to or from a boat journey from Reykjavik's charming bay.
Krua Thai Express
For more international cuisine, Krua Thai Express is another delightful and cheap restaurant in Reykjavik. Warming Thai flavours of basil and lemongrass can be enticing when battling the icy winds of Iceland. Generous portions and a large menu, both for eat-in and for takeaway on short notice, are great features of Krua Thai, as well as excellent, friendly customer service to all visitors.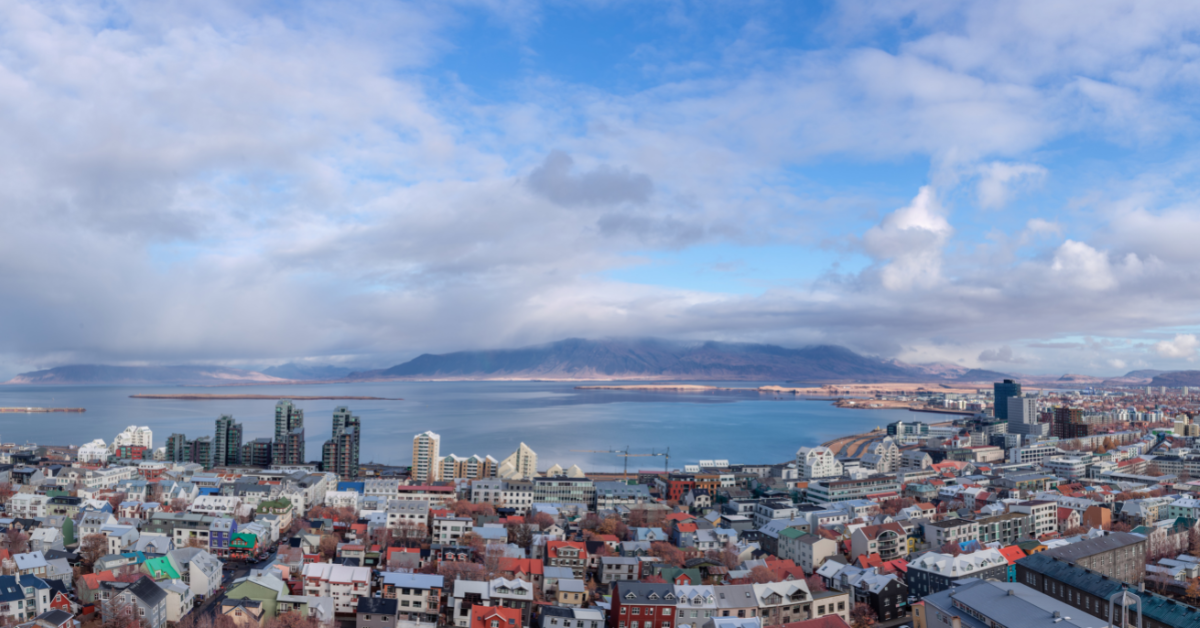 The Laundromat Cafe Reykjavik
Searching for a breakfast or brunch stop mid-morning? The Laundromat Cafe is a stylish and popular restaurant for breakfast and lunch, with a huge menu for both food and drinks. Enjoy quick service from friendly faces and plenty of vegan and vegetarian options for those that need them!
Fish and Chips Vagninn
Another classic Icelandic staple is available at great prices from Fish and Chips Vagninn. Open almost all day, enjoy this delicious deep-fried Atlantic cod with chips and mushy peas for lunch, dinner or in between. Take in views of the old harbour while you're at it! Be aware that this establishment is closed until Spring 2023, so make sure to factor this into your dinner plans.
Mandi
You'll find Mandi as a particularly recommended eatery for budget travellers and backpackers in the heart of Reykjavik. Opened in 2011, the convenience store and restaurant offers delicious Syrian food at excellent prices, whether you're after a snack or a heartier meal. Feel free to make the most of the inside seating or take your food away with you on the go!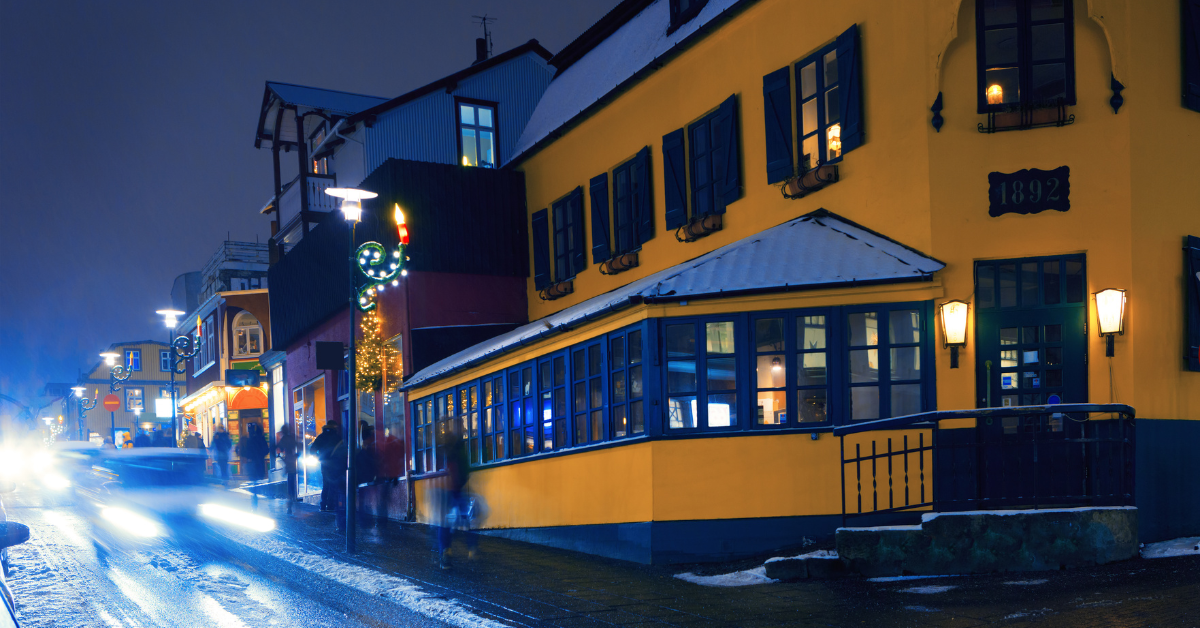 Icelandic Street Food
Let's return to some more traditional recipes for our last item on this list. A simple menu and an inviting atmosphere await you at Icelandic Street Food. A variety of warming dishes, many of which are seafood, are on offer at incredibly reasonable prices. Dishes here have been praised for their freshness, as well as their closeness to traditional recipes. 
Pósthús Food Hall
A great place to try Icelandic street food is food halls such as Pósthús Food Hall. Set in a historical building, the grand old main post office in Iceland, there are a variety of options to choose from to suit a variety of tastes! The food is delicious and reasonably priced - plus you'll find ample seating to rest tired legs.
There is plenty to explore in the capital as well as the rest of Iceland, so don't let pricey meals put you off! Utilise our budget restaurant list to fuel up for all the museums and galleries Reykjavik has to offer, or even for your wider road trip across the country. 
Back