The Best Photos of the Northern Lights
Aurora Borealis, or more commonly known as the Northern Lights, are a natural light display in the sky, which are a result of solar particles entering the earth's magnetic field. The lights are usually a striking green, but occasionally turn pink, purple and blue. The intensity of the Northern Lights depends on the sun's activity and the darkness of the sky. When people go to see the Northern Lights, it is common for them to want to document their natural beauty. We have put together some of the best photos of Iceland's Northern Lights, to inspire you to take your own.
Solheimasandur Plane Wreck, Iceland
The abandoned US Navy DC plane wreck lays on the Solheimasandur black beach in Southern Iceland. The surreal landscape of the black sands with the white plane makes a great place to see the northern lights, which contrast to the monotone land below. In the photo below, the Northern lights are a subtle purple with streaks of vibrant greens, with flecks of white as the stars.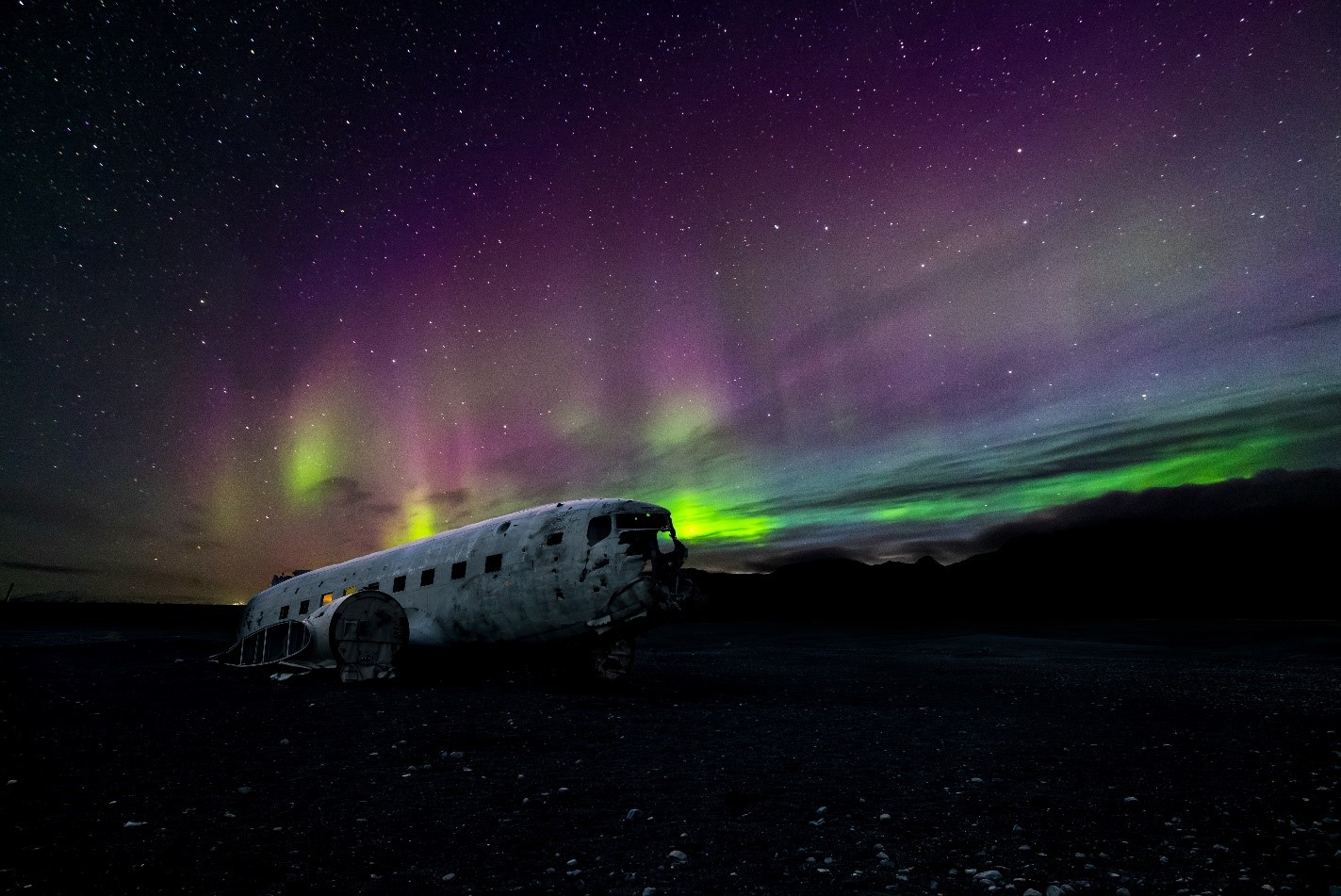 Photo by Thomas Tucker on Unsplash
Thórsmörk, Iceland
Thórsmörk is a mountain ridge in Iceland, situated in the south of Iceland. The mountains are coated in lush green vegetation, which contrasts dramatically against the white snowy peaks. Thórsmörk is great place to view the northern lights, as the towering mountain peaks shelter you from the clouds. If you are considering taking your own photos of the northern lights, be sure to wrap up warm as it can often get freezing when gazing up at the sky at night.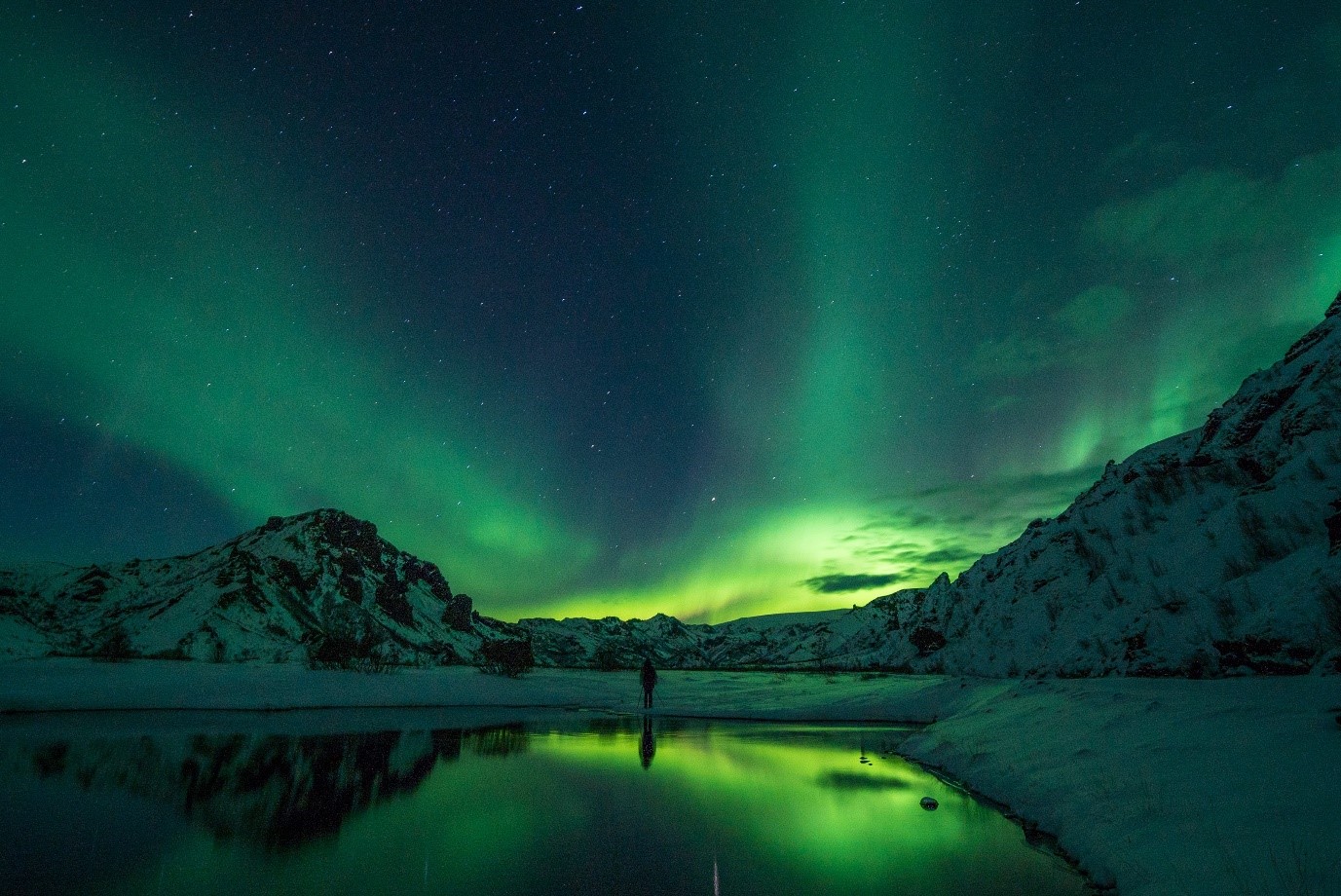 Photo by Jonatan Pie on Unsplash
Goðafoss Waterfall, Iceland
The Goðafoss Waterfall is in the Bárðardalur district, with water flowing over a 30 meter wide horseshoe shaped rock. The waterfall has parking and is fairly easy to find, as it is marked with a big sign. The waterfall is a great place to watch the Northern Lights dance across the sky, as you can watch them whilst you are immersed in the exquisite Icelandic landscape.
Photo by Marc Marchal on Unsplash
Lake Myvatn, Northern Iceland
Lake Myvatn is Iceland's fourth largest body of water and is also home to a wealth of flora and fauna. Myvatn is an ideal place to see the northern lights, especially as you can see the lights reflect onto the still waters of the lake.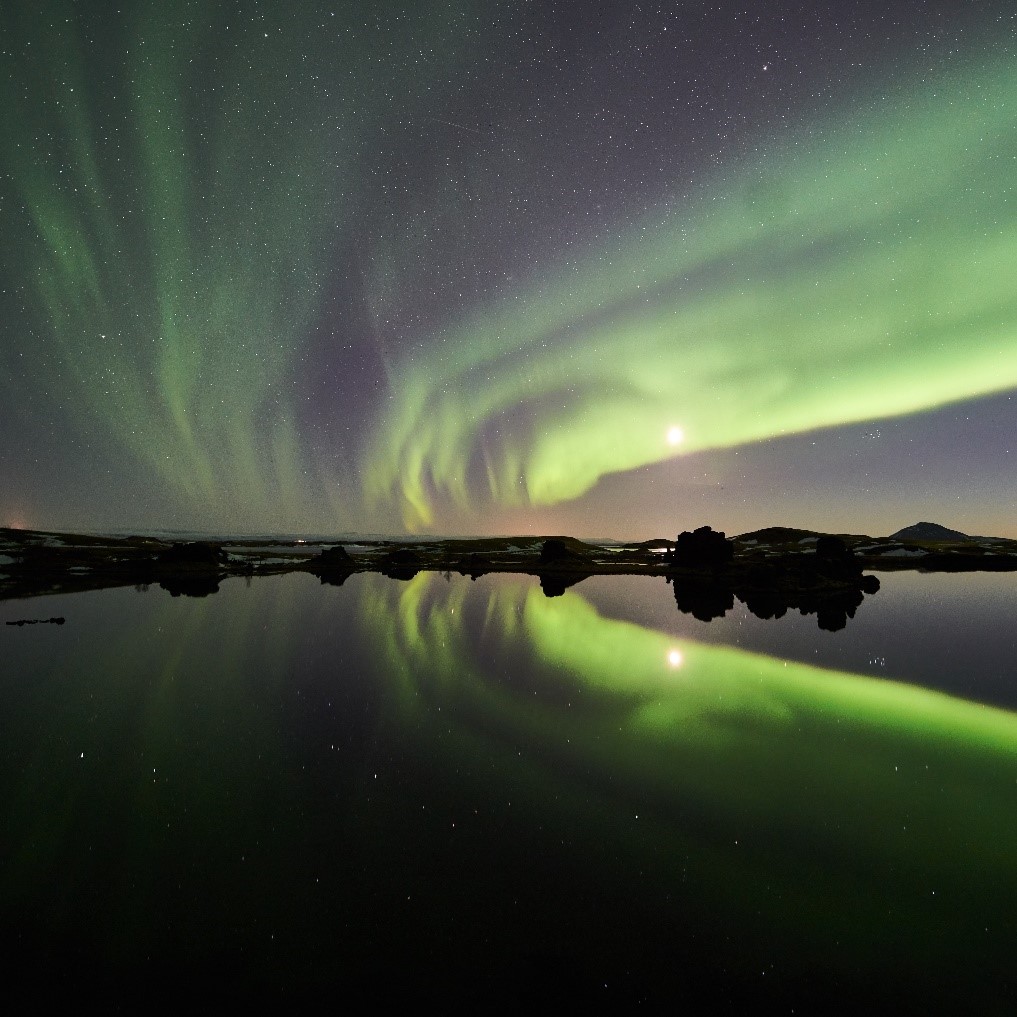 Photo by Martin Brechtl on Unsplash
Skógafoss, Iceland
Skogafoss is one of the biggest waterfalls in iceland, with a drop of 62 metres. You can walk right up to it, but you must prepare to get drenched! The Northern Lights look beautiful against the magnificent Skogafoss, so we highly recommend seeing the waterfall at night.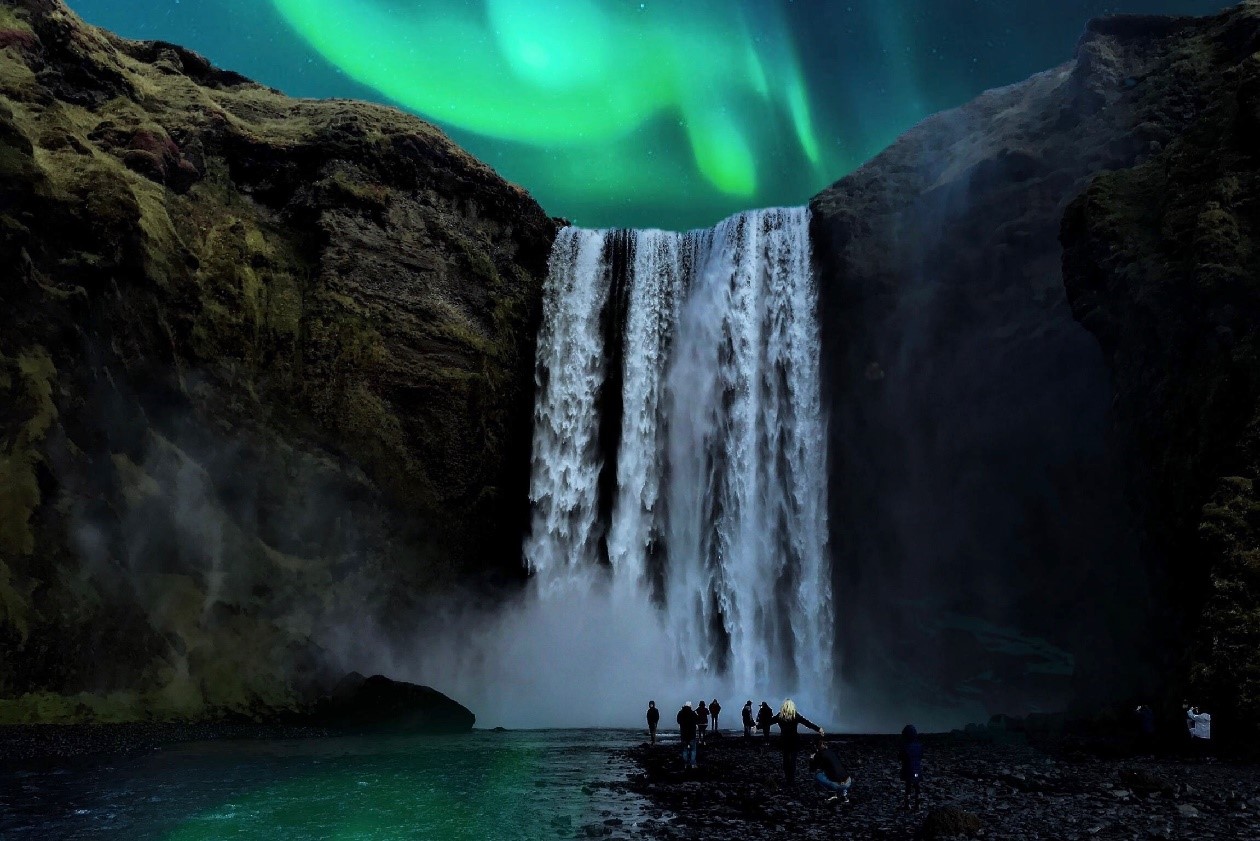 Photo by Balazs Busznyak on Unsplash
Back