The Best Lakes In Iceland
Iceland has an abundance of crystal clear, blue water lakes. Some of the Iceland Lakes were formed by glacial fluctuation, others by cataclysmic volcanic eruptions. Have you ever wondered which are the most beautiful? There are many different lakes in Iceland, all with varying distances from the capital of Reykjavik. Here is our guide to the top 5 lakes in Iceland, which we recommend visiting during your stay;
Hraunsvatn (4h 21min from Reykjavik)
Veidivotn (2h 43min from Reykjavik)
Saudlauksdalsvatn (5h 2min from Reykjavik)
Thingvallavatn Lake (1h 5min from Reykjavik)
Kerid (58min from Reykjavik)
As you can see, each of these lakes are varying distances from Reykjavik and some can take quite a while to get to. For this reason you might be wondering what is at each of the lakes and whether you should make the trip. Take a look at more information and also how far are the lakes from Reykjavik?
Hraunsvatn
Distance from Reykjavik: 351 km
Approximate travel time: 4h 21min
Located in the scenic Öxnadalur Valley, the Hraunsvatn lake is known as the lake of poets, considerably because of its charming beauty and calming waters. Legend has it that the lake is known to be filled with mythical creatures, such as the infamous Hrökkáll. Hrökkáll is said to be an eel-like creature, coated in razor-sharp fins and hardened scales. When one steps foot into the lake, the Hrökkáll is said to swim to you and slice your legs.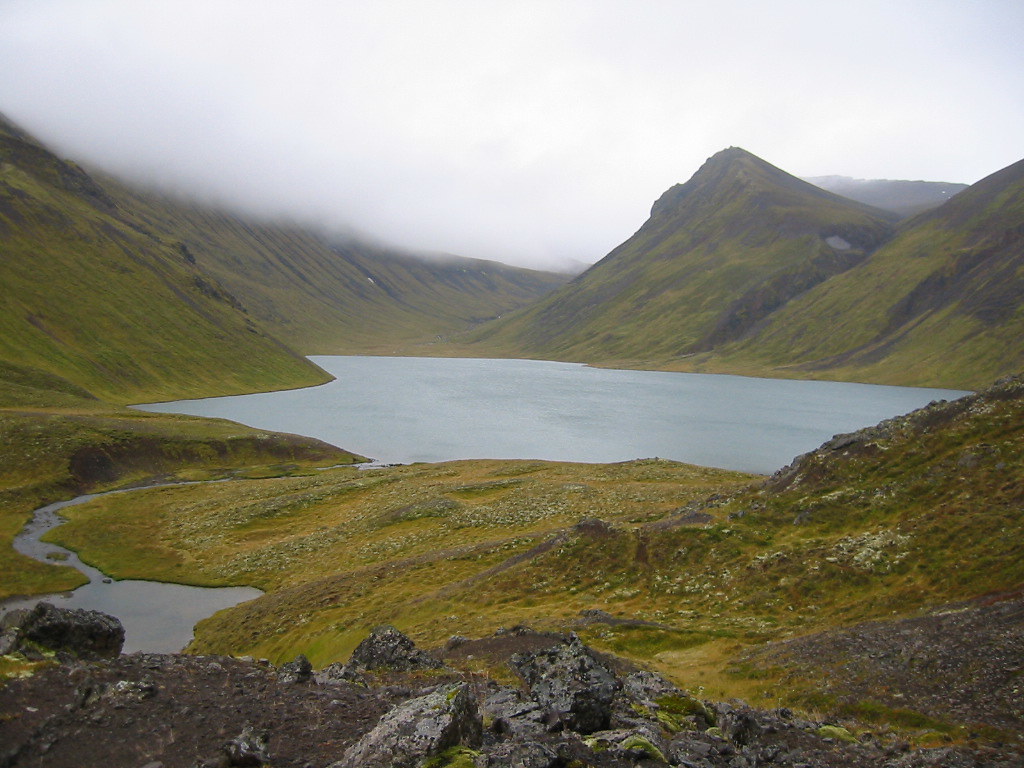 Veidivötn
Distance from Reykjavik: 189 km
Approximate travel time: 2h 43min
The Veidivötn lakes are located in the barren Icelandic highlands, just a short distance from Landmannalaugar which is a popular hiking and camping destination. Many of the lakes lay in old volcanic craters, making them circular in shape. Veiðivötn is also a popular fishing spot, however, you must bear in mind that to protect the Icelandic environment fishing is regulated.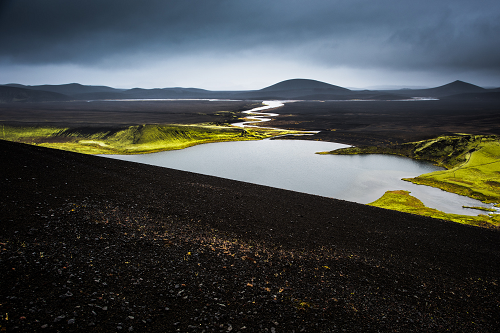 Saudlauksdalsvatn
Distance from Reykjavik: 387 km
Approximate travel time: 5h 2min
Lake Sauðlauksdalsvatn can be found in the beautiful Westfjords, one of Iceland's most beautiful yet least visited places. The lake has distinctive white sands, which is unusual in Iceland due to its volcanic topography. The lake is a good place to try fly fishing, and there are many trout living there. Just a short drive from the lake, you will find Iceland's oldest steel shipwreck, which has been sitting there for over one hundred years.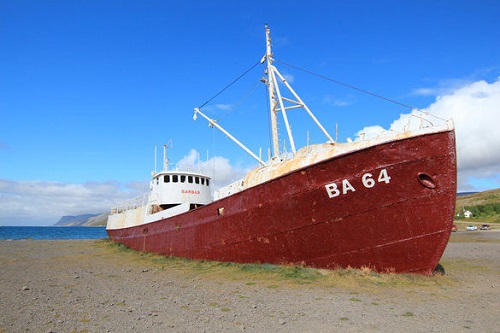 Thingvallavatn lake
Distance from Reykjavik: 65.9 km
Approximate travel time: 1h 5min
Thingvallavatn lake is Iceland's largest lake, measuring 83 square kilometres and 114 metres deep. It is a rift valley lake in southwestern Iceland, lying partially within Thingvellir National Park. The fault and cracks around the lake is where the Eurasian and North tectonic plates meet and are the only place in the world you can see this above sea level. Silfra is a popular scuba and snorkelling site for both tourists and locals.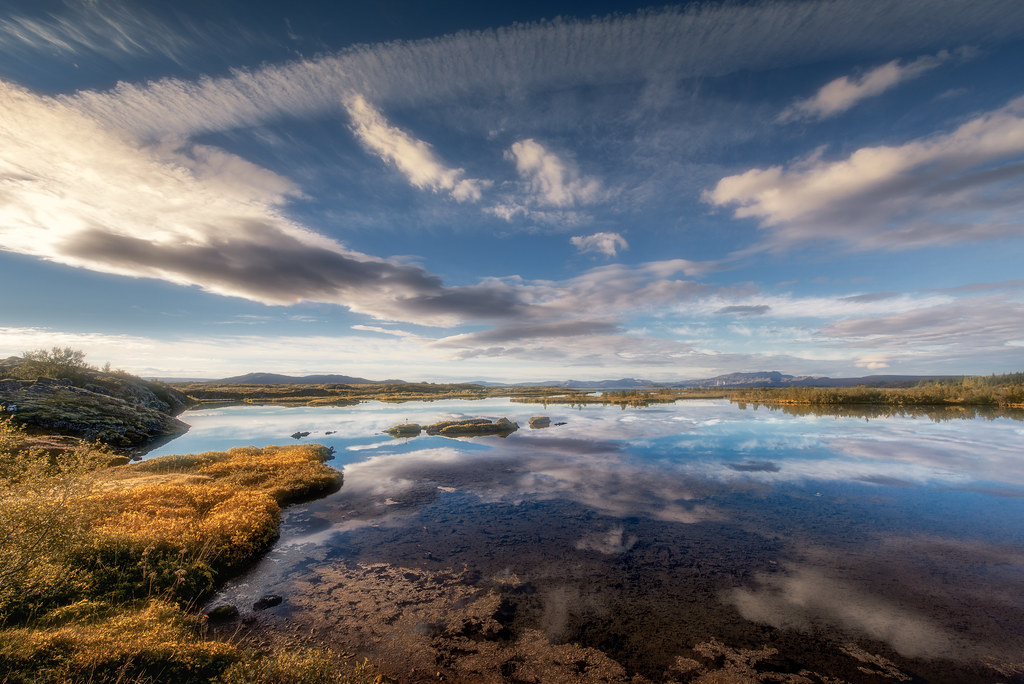 Kerið
Distance from Reykjavik: 68.6 km
Approximate travel time: 58min
Kerið is a bright blue water-filled caldera (large volcanic crater) in the southern plains of Iceland. The lake is almost perfectly circular and is just off the golden circle route, making it easy to access. There is also a path to its edge, so it is perfectly safe to visit. However, be aware that there is a small entrance fee of 400 ISK (£2.48).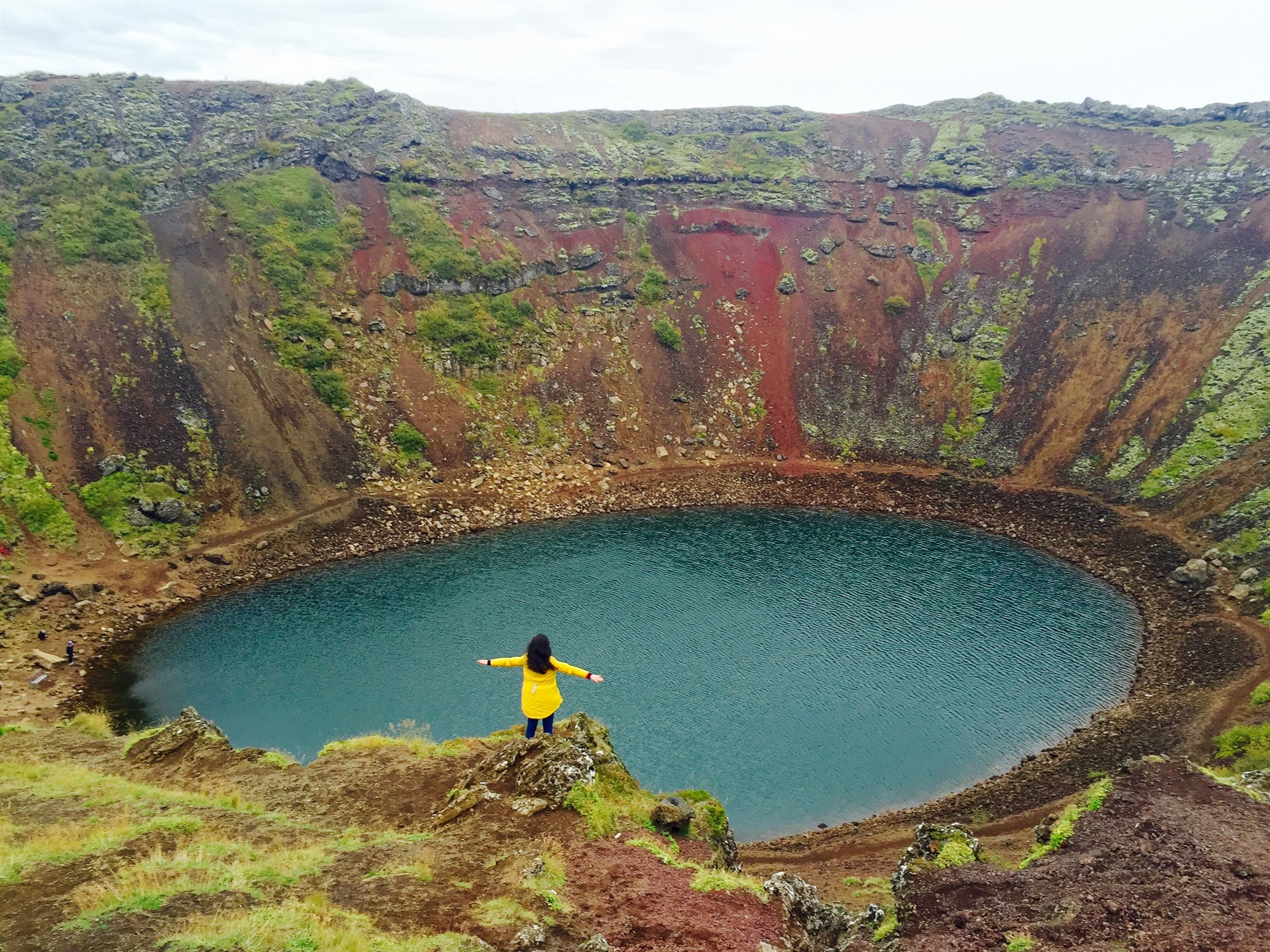 Back