9 Reasons Why Iceland Makes for an Ideal Group Holiday Location
Choosing a holiday destination for a large number of people can be challenging, particularly when there is a wide range of ages and interests to accommodate. You'll need plenty of places to explore, a range of activities to experience, space for downtime and access to easy transport. We've put together 10 reasons why Iceland makes for an ideal group holiday location. 
1. Iceland is versatile
From stunning natural attractions such as the Blue Lagoon, the Diamond Beach and Fagradalsfjall volcano to unique dining and cultural experiences, Iceland has something for everyone, no matter what their age or interests may be. 
2. There is a rich history and mythology to be learned 
If your group of friends includes anyone with a passion for history or folklore, you'll be pleased to know Iceland has an abundance of tales. Be it trolls or Vikings that tickle their fancy, there are historic sites, artefacts and legends of mythology all over the Island
3. There are plenty of bike trails to enjoy
Cycling can be a great group activity, particularly when you're travelling. With many mountain bike trails on offer in Iceland, you can hire a bike and get peddling within minutes. Some popular cycling routes include the Grótta – Tjörnin See Loop from Sogamýri and the Fossvogsbakkar – Perlan - Öskjuhlíð Loop from Hlíðar. 
4. Iceland is extremely family-friendly 
Depending on the age of your group members, it can be comforting to know that the local culture is very welcoming of children. Iceland is a very safe country and you'll often see children playing outside - even after dark.  If you're wondering how to keep the younger members of your group busy, take a look at our guide to the best family activities in Iceland. 
5. The interests of others may open your eyes to something new
Due to the sheer versatility of Iceland, someone in your group will likely choose an activity you wouldn't normally think of doing. By going together and participating in a range of experiences, you may find you are stepping out of your comfort zone and experiencing something amazing that you may not have thought about doing otherwise.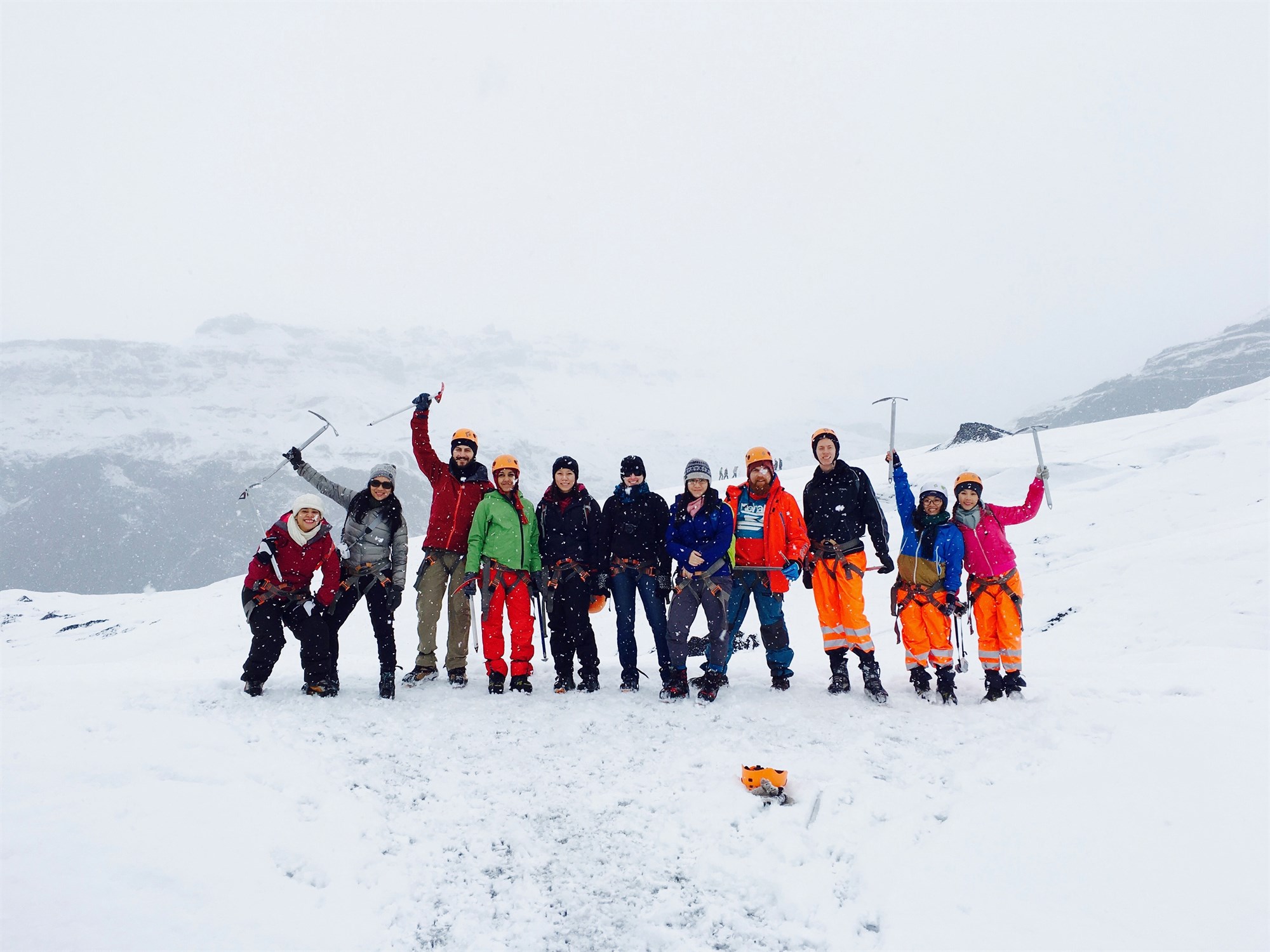 6. Hydroelectric energy powers the majority of Iceland
Iceland is a country that has developed a reputation for its sustainability, relying largely on hydroelectric and geothermal sources for power. Iceland is a prime destination for ecotourism - which may pique the interest of your friends who are keen to think more carefully about the economic impact of their travel. 
7. You can hire a minivan to tour the island 
A minivan is a cost-effective mode of transport that will allow you to plan out your group itinerary at your own pace. One member of your group must be 20 years old or over (which will incur a young driver's fee) and have held their driving license for more than 12 months. Make sure someone is at least 23 years old to avoid an age-related fee! Our 9-seater VW Caravelle is ideal for large groups and can even be driven on F-roads. 
8. There is a wide range of wildlife to spot
Spotting rare animals is something that many people will enjoy, but whilst some may prefer seeing birds, others may want to seek out something a little different, like whales. Iceland gives you the opportunity to spot everything from the Arctic Fox to the Icelandic Horse.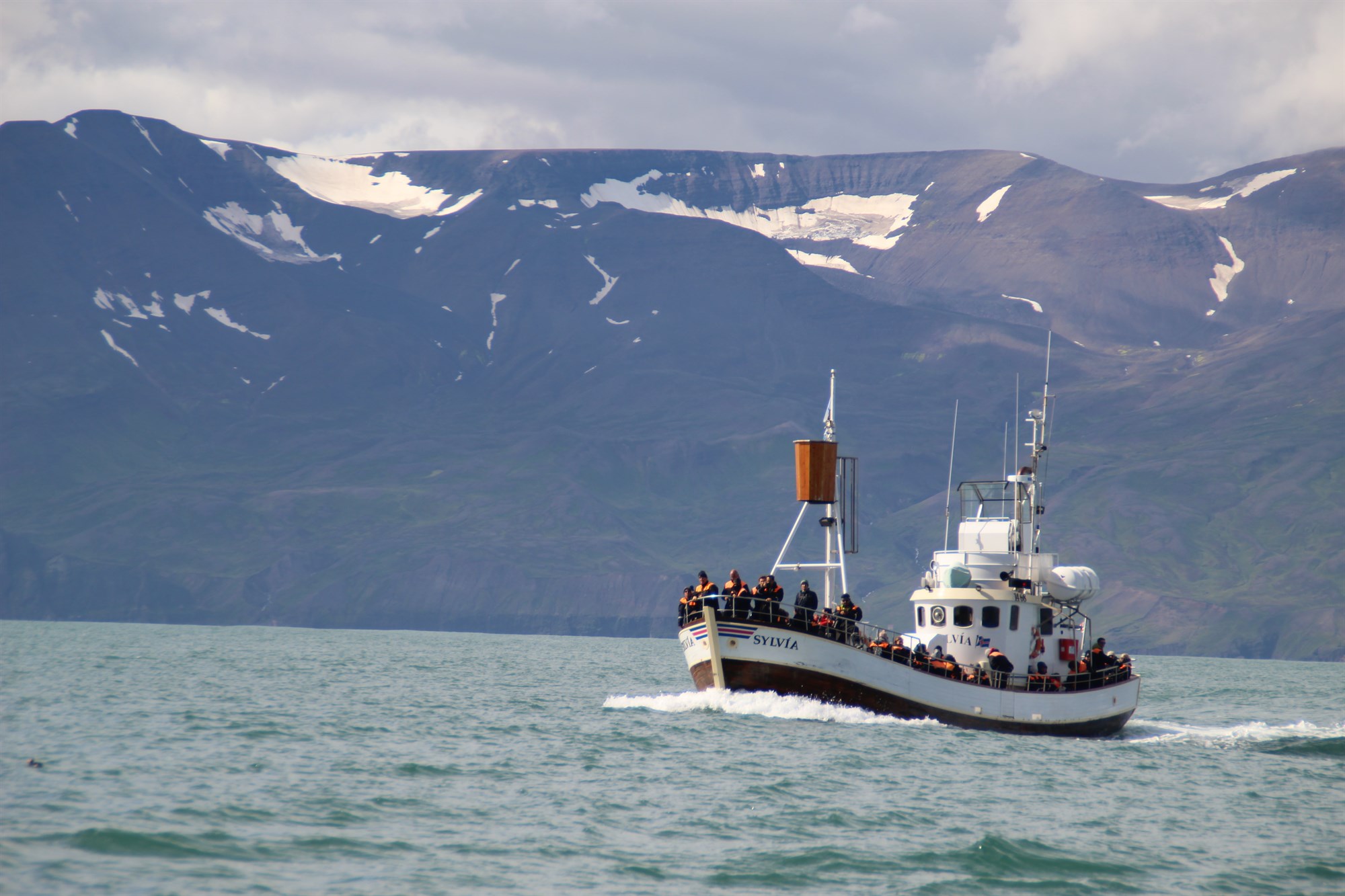 9. Shared experiences are better
What better way to spend time with friends and family than by bonding over a once-in-a-lifetime experience like hiking up to a recently active volcano or seeing the phenomenon of the Northern Lights? A group holiday to Iceland is a trip you'll simply never forget.
Back