Iceland is full of incredible landscapes with a number of natural phenomena accessible to everyone ranging from craters and caves to waterfalls and volcanoes. These are all a part of what makes this country such a special place to visit. 
Due to Iceland becoming a hotspot for tourists in recent years, the country has spent a lot of time in the spotlight, bringing worldwide attention to a number of attractions. It has been more challenging to find 'hidden gems' in Iceland, though not impossible. 
We have listed a number of our favourite spots that are a little more off the beaten track, and out of mind of the mainstream.
Grotta
Despite seemingly being the hub of everything happening in Iceland, it is possible to get off the beaten track and find some hidden gems in Reykjavik. For example, an area called Grotta, which can be found on the Seltjarnarnes Peninsula. 
Grotta is much nicer than it sounds, trust us. In fact, this area is a nature reserve due to the large number of birdlife that you'll find here, making it a must-see for any bird watcher. Not to mention, as well being an idyllic spot to sit and watch the sunset as it glistens across the bay. Grotta is definitely one of best hidden gems in Reykjavik, especially amongst locals. 
Viknaslodir Hiking Trails
If you are looking to explore the East of Iceland, then the Viknaslodir hiking trail is really something you should take on. These trails are quite challenging while also extremely rewarding, with multiple day hikes recommended to get the full experience.
Along the hike, you will see some stunning views looking across valleys, fjords, as well as mountains. One particular gem is Storurd, a beautiful blue lake surrounded by large rock formations. Truly an unforgettable sight, not to be missed on your Iceland trip!

Studlagil Basalt Canyon
The Studlagil Basalt Canyon is a truly incredible sight to see, consisting of a number of towering basalt columns that are located on either side of the canyon. 
There truly are not enough words to describe the incredible scenery you will find when visiting the Studlagil Basalt Canyon. It's something we really cannot recommend enough for you to see when visiting Iceland. It's guaranteed to make you feel as if you're in the midst of your own fantasy novel, as many of the sights feel as though they could only ever be constructed in an imaginative land.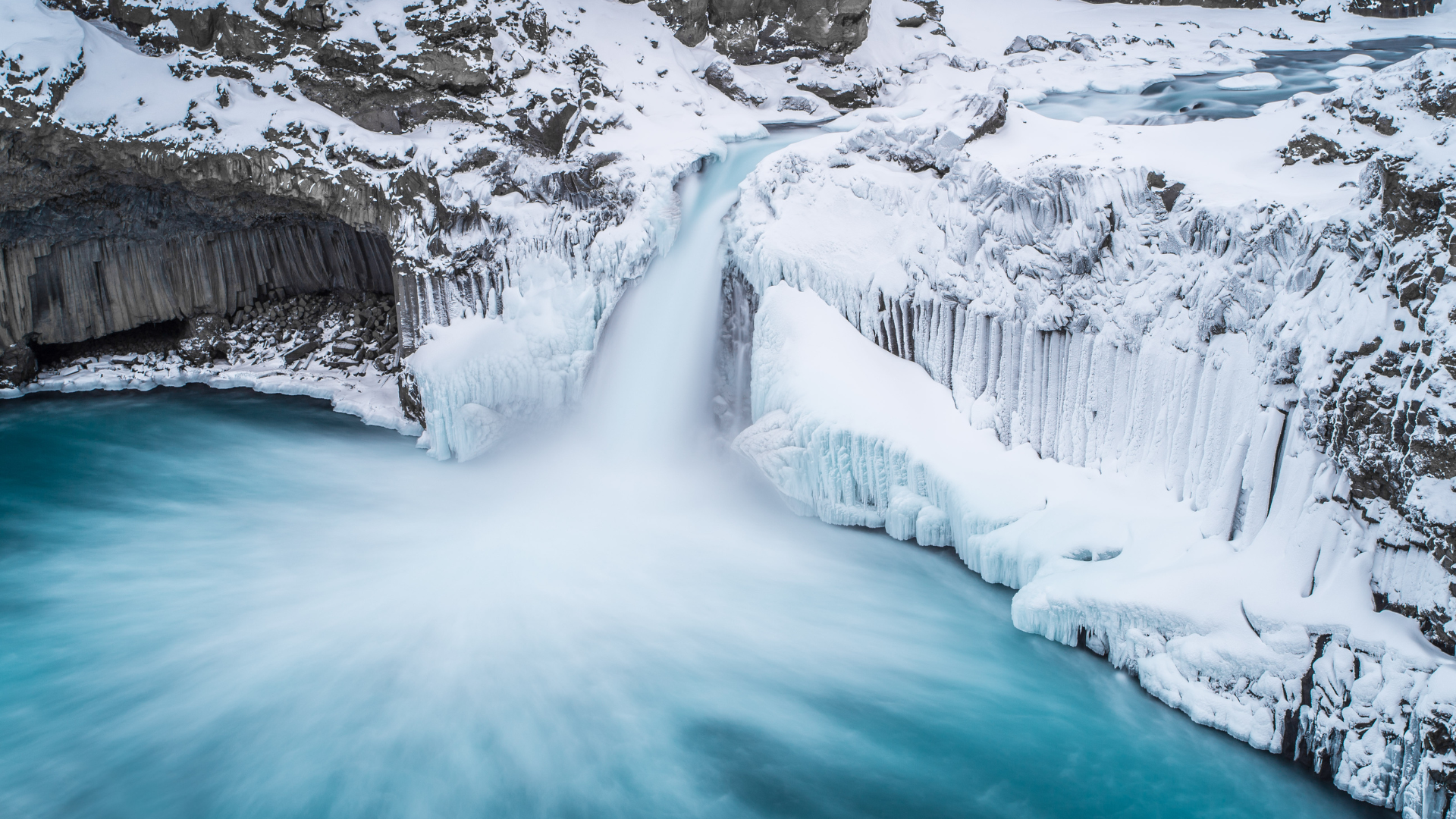 Aldeyjarfoss
Located right off the beaten track, this gem is well and truly hidden, though the reality of this is a shame as you would be missing out on something special. In the Aldeyjarfoss area, you will come across an incredible waterfall flowing down into Lake Myvatn surrounded by a number of stunning black basalt columns. 
This gem is located a little beyond the well known Godafoss waterfall, meaning it is possible to catch a glimpse of both in one day if you choose to. Due to the location and need to drive on some F-Roads, we would always suggest a 4x4 for this journey. 
Thjorsardalur Valley & Waterfalls
Thjorsardalur Valley is home to an array of incredible waterfalls, somehow missed by the masses of tourists who flock to Iceland each year. There's so much for you to see across the valley, with some truly breathtaking views on display - for example, the Haifoss waterfall, which you will find in the Gjain canyon, as well as the Granni waterfall. Not to mention Hjalparfoss and Thjofafoss waterfalls can also be found in the area too.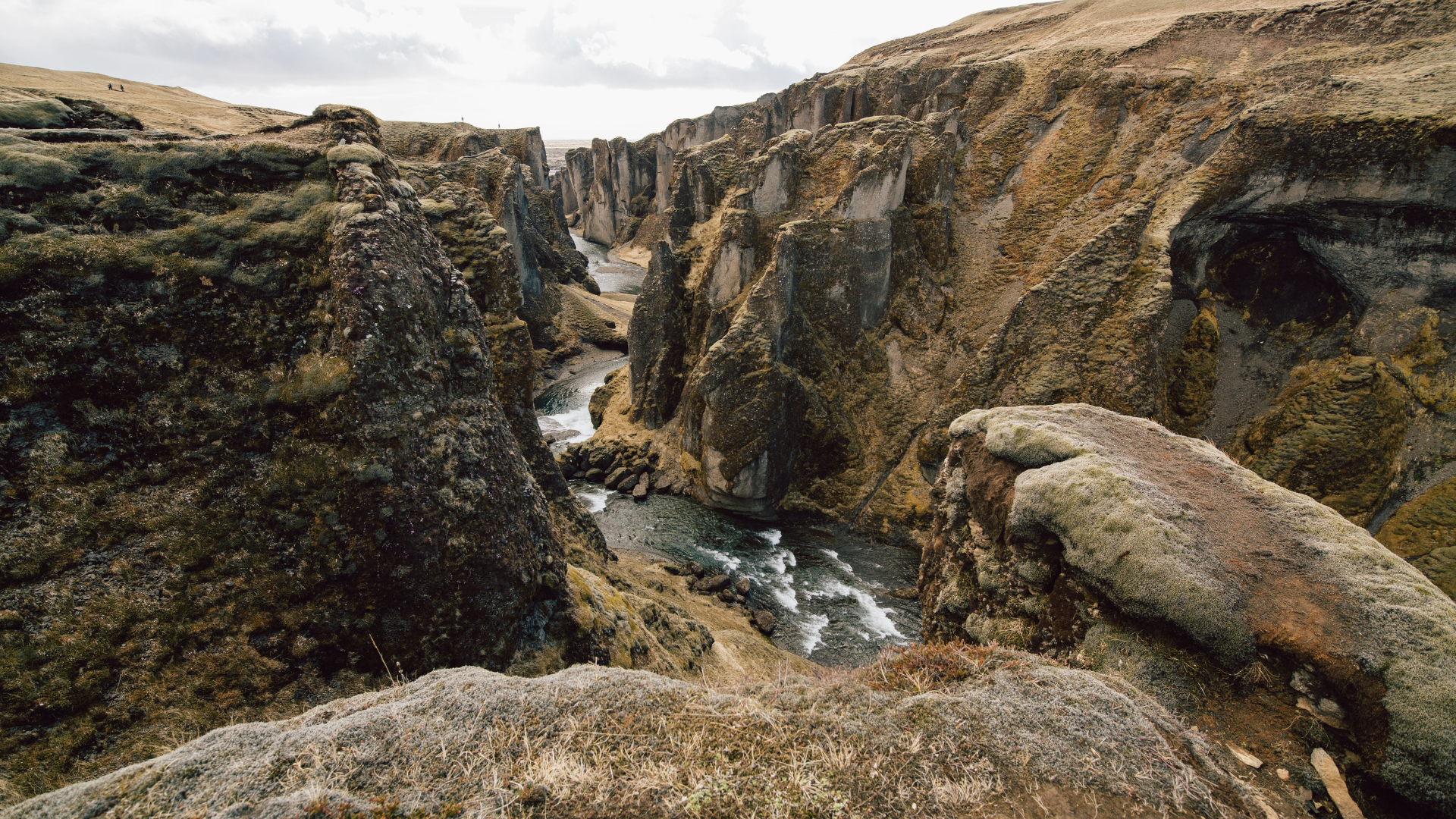 Fjadrargljufur Canyon
Not far from this ring road, this hidden gem is quite accessible to most, so should definitely be on the list of things to see during your visit. Fjadrargljufur Canyon may be pretty hidden, despite some major exposure through HBO's Game of Thrones series, but it's without a doubt one of the most picturesque canyons you'll come across in Iceland. 
Fjadrargljufur is located in the Southern part of Iceland near a village called  Kirkjubaejarklaustur. So if you do decide to check out Fjadrargljufur Canyon, you'll need to drive towards Kirkjubaejarklaustur. If coming from Reykjavik, the canyon will be found on your left-hand side.
Hrunalaug Hot Spring
Hrunalaug Hot Spring is perfect for those who are looking to unwind in a hot spring but don't want to have to battle the crowds at some of the more well-known geothermal pools. The crowds don't tend to find the Hrunalaug Hot Spring, plus it doesn't exactly fit a large crowd, so it's ideal for any couple who are looking for a more intimate and secluded place to relax in Iceland.
Located under 2 hours from Reykjavik this is somewhere you could easily check out if you were to only be in Iceland for a short amount of time. Not to mention, in the same direction as some larger tourist attractions that you could add to your itinerary to really get a blend of busy attractions and serene peace of a secluded hot spring. 
Back