Dining Options at Reykjavik Airport
Traveling to another country is always exciting. The early morning starts, sitting excitedly in the back of a taxi or on a train carriage, not knowing what to expect for the next 24 hours. But holidays can also be a very stressful time - have you got everything? Did you remember the passports? We can often forget one of the most important parts of our day: Food.
Luckily for us, Keflavik airport restaurants provide an array of choice for whatever time of day and whatever mood you might be in. It can be difficult to choose where to go to grab some grub before your flight home. We're here to help - with our guide to Keflavik airport food, you'll be in the know for what your options are when it comes to food.
For more dining out options, our blog has all the tips and tricks for an excellent food experience while you're here in Iceland. Or if you're thinking of cheaper options to fuel your adventures, discover our guide to fast food restaurants in Reykjavik. 

Joe & The Juice
Whether you find yourself in need of a drink before heading to security or you fancy some refreshments once you're through to the main airport building, Joe & The Juice is a great choice for a pit stop. If you're thirsty, Joe & The Juice specializes in delicious juices, milkshakes and freshly ground coffee. The Danish franchise, with locations now in 11 countries, also provides healthy but tasty sandwiches. And if you can't finish your drinks or food you purchase in the main airport hall, Joe & The Juice products are ideal for packing away in your hand luggage and snacking on while on the plane.
Mathús
If you've come to the end of a family trip to Iceland, you might be on the hunt for Keflavik airport food that can feed the whole family. Mathús is the answer. With a friendly, laid back atmosphere, Mathús offers a wide range of food for your hungry stomachs with self-service, allowing pickier eaters more freedom in their food choices. Whether it's breakfast, lunch, or dinner time, there's bound to be something to your taste at Mathús, House of Food.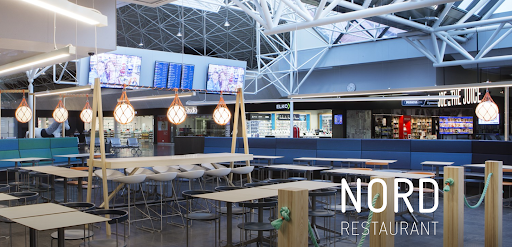 Nord Restaurant
You and your fellow travelers could be on the search for something a little more substantial. Not to worry, Keflavik airport restaurants have a range to suit every taste. From open sandwiches to soups, lobster to margherita pizzas, Nord is the perfect solution to rumbling stomachs. Located in the main building, Nord has a huge range of meals - however hungry you are and no matter the time of day, Nord is a firm choice. Drinks of all kinds are also on offer, so if you need a coffee for a little boost or an Icelandic bottled beer, Nord Restaurant's menu has it all.
Segafredo
Another option for a lighter snack in Keflavik airport's main building is Segafredo. For a quick pit stop before catching your flight, Segafredo is a little taste of Italy in the middle of Iceland's main airport. Delicious hot drinks, refreshing cold drinks, and even hot drinks with a liquor twist are all on offer here for your enjoyment. To accompany your drink, there is a wide range of delectable sandwiches, bread, and pastries to choose from.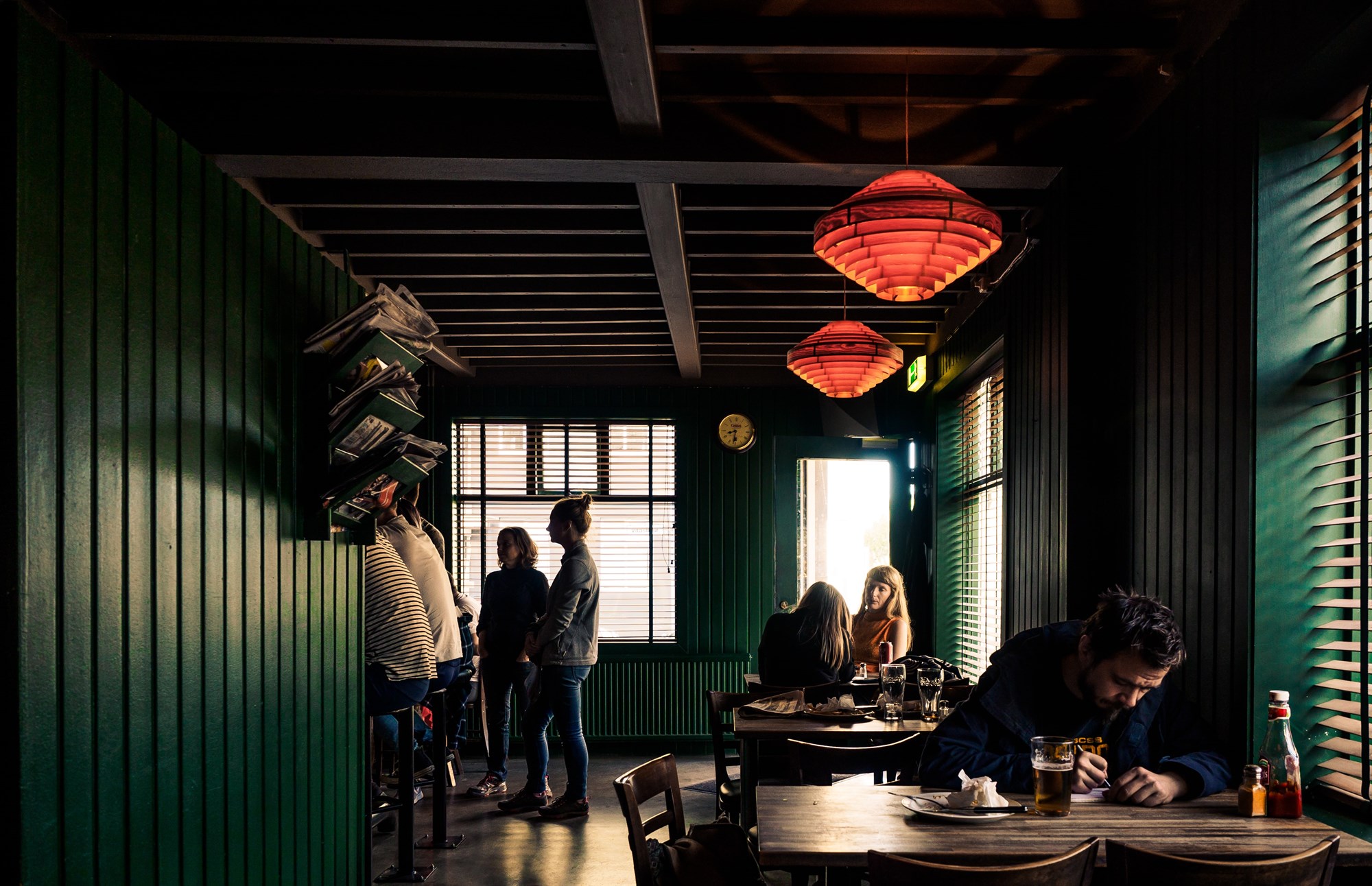 Loksins Bar
For a more late night feel, Loksins Bar offers a taste of downtown Reykjavik right in the heart of Keflavik airport terminal. With two locations - one in the main building and one in the south building - the party can continue as you wait to board your flight. The name translates to 'finally a bar', which could be exactly the thought in your head as it comes into view in a crowded airport hall. They offer some of Iceland's best beers from the Borg Brewery, as well as cocktails and ciders for those craving something a little different. Loksins is a great place to stop by in Keflavik airport if you want to experience a Reykjavik pub for the final time before heading home.
Already can't wait? Start planning your Iceland trip in the best way possible with a rental car from Iceland Rental Cars. Book today and pay nothing until you collect your car from our Keflavik car rental office.
Back