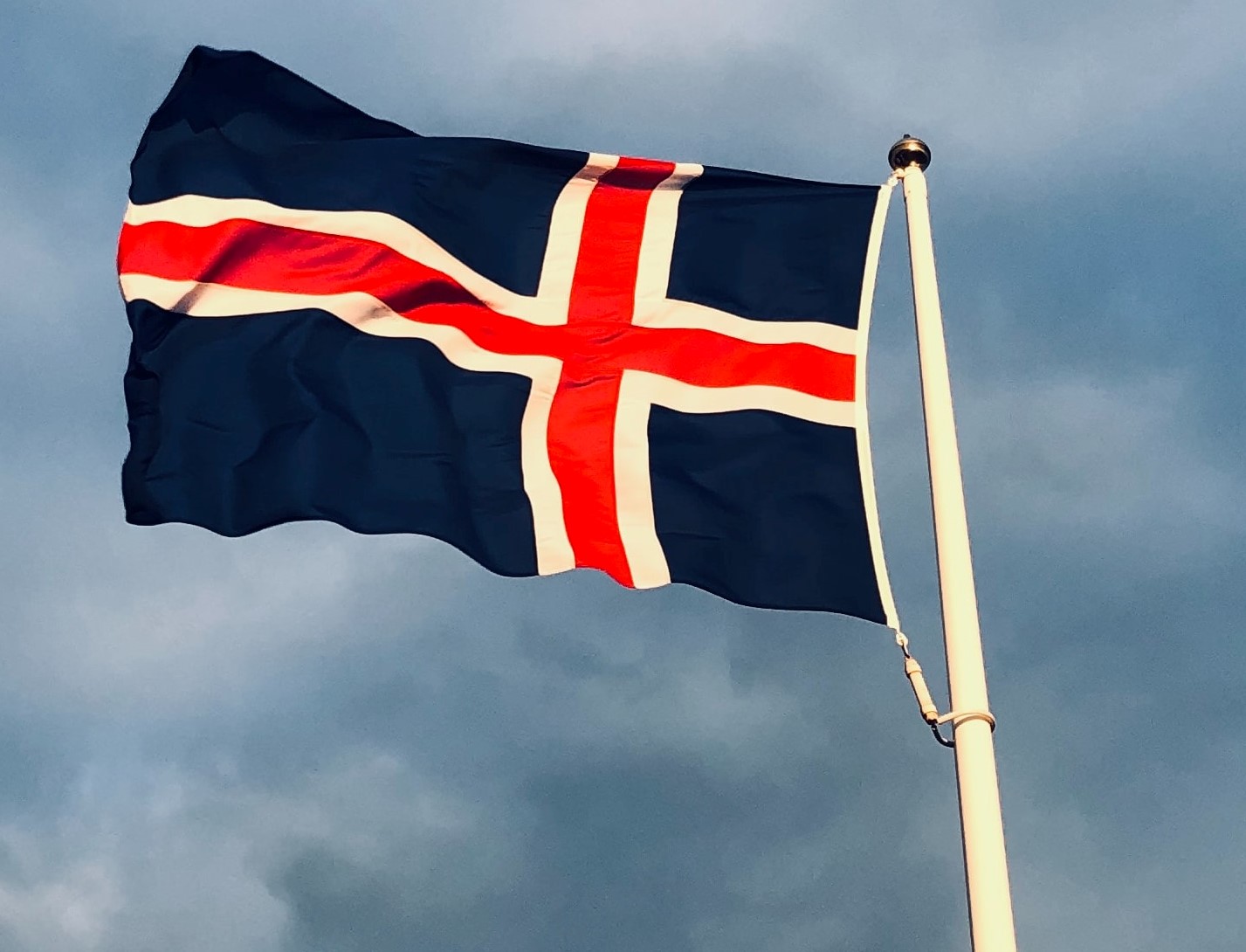 A very informative episode about how Iceland has responded to the Covid epidemic: Nature magazine online
Statistics from Iceland Review
Similarly to the UK, Iceland has now lifted all domestic restrictions combatting COVID-19. From 25th February 2022, there are no longer social distancing or mask measures in place in Iceland. While Iceland Covid infection rate remains high, the current wave is causing low rates of serious illness and hospitalisations, so the risk to the population has been deemed low. This has been achieved through a high vaccination rate, with 91% of those 12 years old and older having full protection against COVID-19 and vaccination of young children having started at the beginning of January.
The following are the latest statistics regarding COVID-19 in Iceland: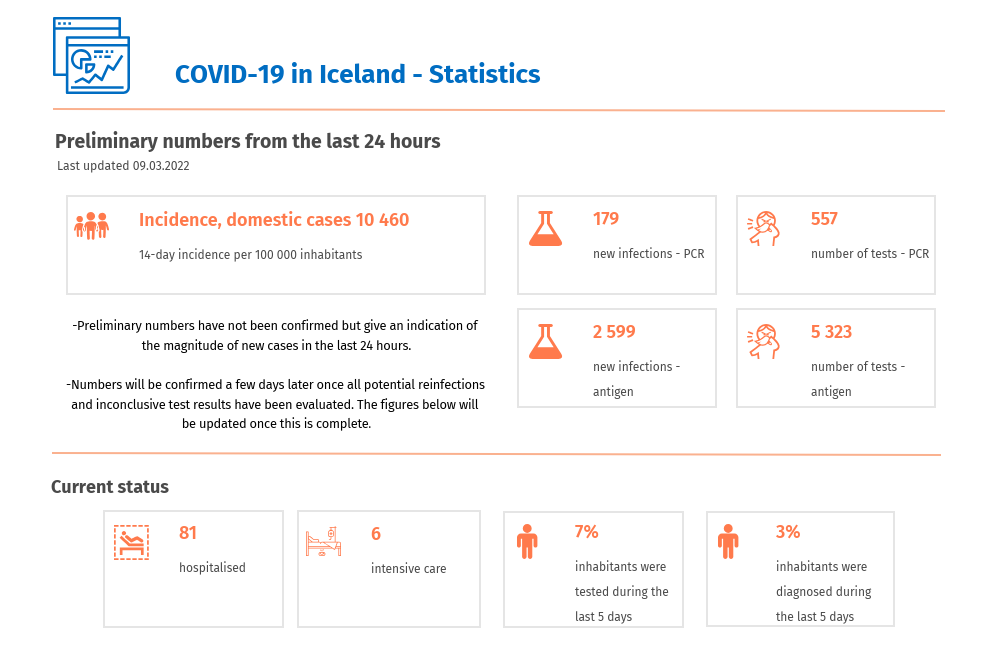 Travelling to Iceland
Alongside the drop of all domestic restrictions, the government in Iceland have also removed all COVID-19 measures for tourists travelling to Iceland. There are no requirements for registration, testing, or quarantine before or after arriving in Iceland. While there are no restrictions, the government still encourages people to be diligent about preventing infection on a personal level through frequent hand washing, keeping a distance between you and unrelated individuals, and using masks in crowded spaces.
More information on whether you can travel to Iceland after COVID-19 can be found on the Iceland Review website.
Preventing and reporting infection
Hand washing, avoiding touching of eyes, nose, and mouth, and avoiding handshaking are key factors in reducing the risk of infection. Bad ventilation could also be a risk factor.
If you find yourself suffering from cold-like symptoms while visiting Iceland from abroad, do not visit hospitals or clinics, Instead, contact the health line on +354 544 4113. Healthcare clinics provide rapid tests for free if you wish to test, however, you will no longer need to confirm positive results with a PCR test.
Individuals who test positive for Coronovirus in Iceland are encouraged to keep to themselves for a minimum of 5 days, while there is no enforced isolation. Asymptomatic people are asked to wear masks and keep a distance from others.
If you have any questions about your rental car booking in Iceland in the coming weeks and months, please do not hesitate to contact us.