Iceland Volcano Eruption Near Reykjavik
For the second time in just 2 years, Iceland finds itself at the centre of yet another media frenzy after a volcanic eruption. A steady stream of lava was seen just 20 miles southwest of the capital city. 
The fissure's location means there were concerns about travel from Iceland's main international airport, Keflavik, located next to Reykjavik. Officials have now confirmed there will be no likely repercussions for flights in and out of Reykjavik if the eruption continues as predicted.
During the past week, local meteorological authorities recorded considerable seismic activity in the area near Fagradalsfjall mountain. Strong earthquakes could be felt across the region, hinting that volcanic activity was on the horizon. 
Sure enough, at 1:18 pm on Wednesday 4th August, lava was spotted spreading from a fissure in the ground. Bubbling lava was also seen at the centre of the fissure with smoke billowing from the eruption site.
Readers might remember an eruption in the same region just last year, which continued for months before coming to an end around 8 months ago. This stream of lava was a chance for some excellent photography and was popular amongst tourists at the time. It is unclear what this means for the future of this region and whether new eruptions are on their way.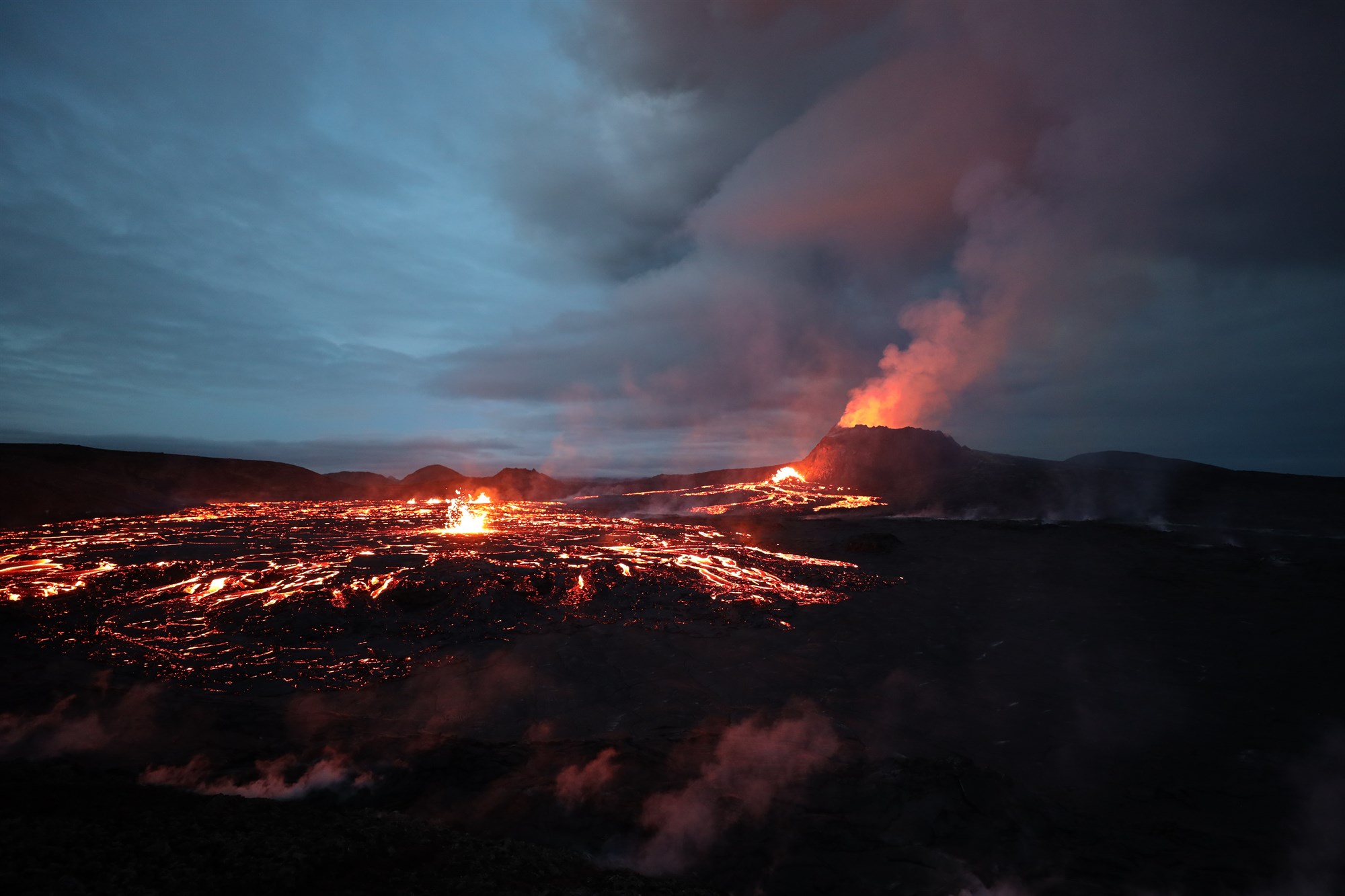 This eruption is technically classed as a volcanic fissure, meaning there was no violent explosion or ash cloud, like has been seen before in some other Icelandic eruptions. 
Visitors to the site were amazed by the incredible streams of lava creeping along the landscape. The lava was spreading at just a few cubic metres per second, allowing relatively safe viewing. While the eruption causes no immediate danger to locals or tourists in the area, authorities have warned against visiting the site to avoid any unwanted accidents. 
It is also important to note that residents near the eruption site have been warned that air pollution is a possibility so precautions should be taken. While no imminent threat is expected, there is a wave of tourism predicted to hit in the coming days as people flock to catch a glimpse of a real-life volcanic eruption.
Planning a last-minute trip to Iceland? Take a look at some exciting attractions to visit in summer in our blog and combine them with a visit to July 2023's volcanic eruption in the Reykjanes peninsula.
Back