How to Get from Keflavik Airport to Iceland's Blue Lagoon
It's easy to imagine stepping out of the plane and heading off on your adventures whilst planning your trip to Iceland. For many, the Blue Lagoon is a highly anticipated first stop that's easily accessible en route to your hotel in Reykjavik. You'll need to put in a bit of research, particularly if you're hiring a car and setting off straight from Keflavik.
How Far is the Blue Lagoon from Keflavik Airport?
Situated in southwestern Iceland on the Reykjanes Peninsula you'll find the milky-blue, mineral-rich waters of the Blue Lagoon. This wondrous attraction is approximately 21 km from Keflavik. 
Following a calming bath, a radiant mask and even a bite to eat at one of the many onsite restaurants, many visitors then head straight to Reykjavik. This journey is a further 49 km, most of which runs along the island's coast.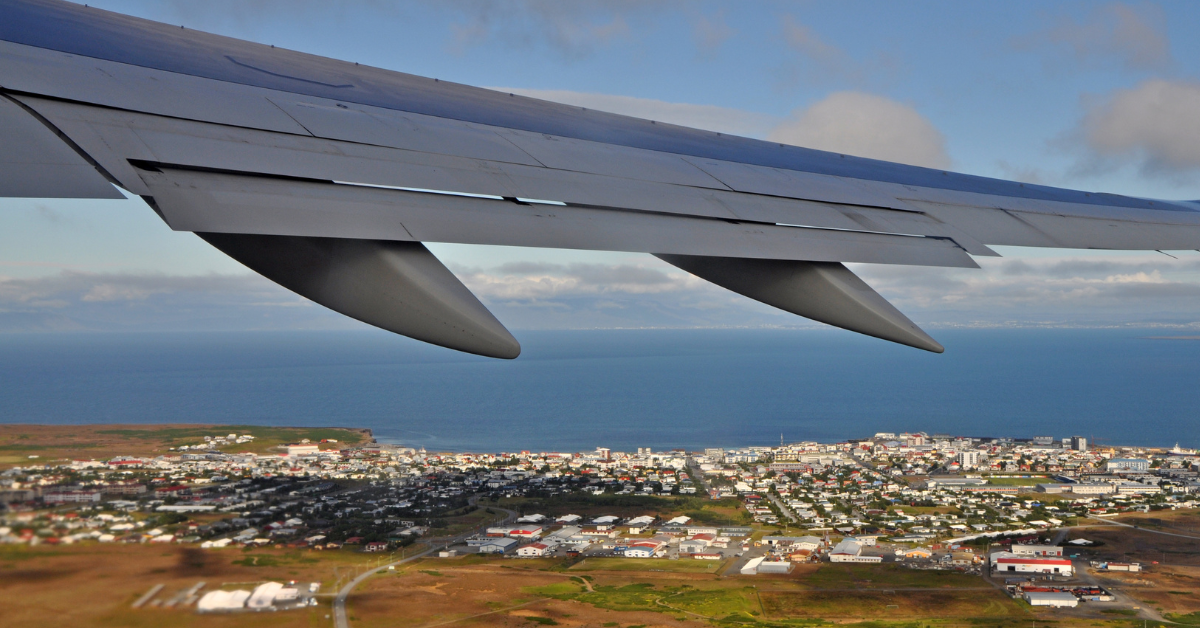 Driving to the Blue Lagoon 
The drive from Keflavik airport takes approximately 22 minutes. You'll need to take road 41, the main road that connects the airport to the capital city, and then road 43. You'll see signs for the Blue Lagoon that will lead you to road 426 before you arrive at your destination. 
Although these roads are well maintained and mostly accessible, you should still acquaint yourself with the driving etiquette in Iceland and prepare yourself for driving in the snow before setting off. There is a large car park at the Blue Lagoon which is free of charge for visitors. 
Preparing for Your Visit
The Blue Lagoon is an extremely popular attraction which means it gets very busy, particularly during the high season. You should always pre-book your ticket before your arrival to ensure that you can visit. You can do this via the official website. 
The experience is typically less busy in the afternoon and the crowds are much smaller in the evening, despite closing as late as midnight during the summer months. If your flight arrives later in the day, a late-night visit to the lagoon is a great opportunity for maximising your itinerary. During the winter, a stop-off in the dark may even mean you'll be lucky enough to catch a glimpse of the Northern Lights.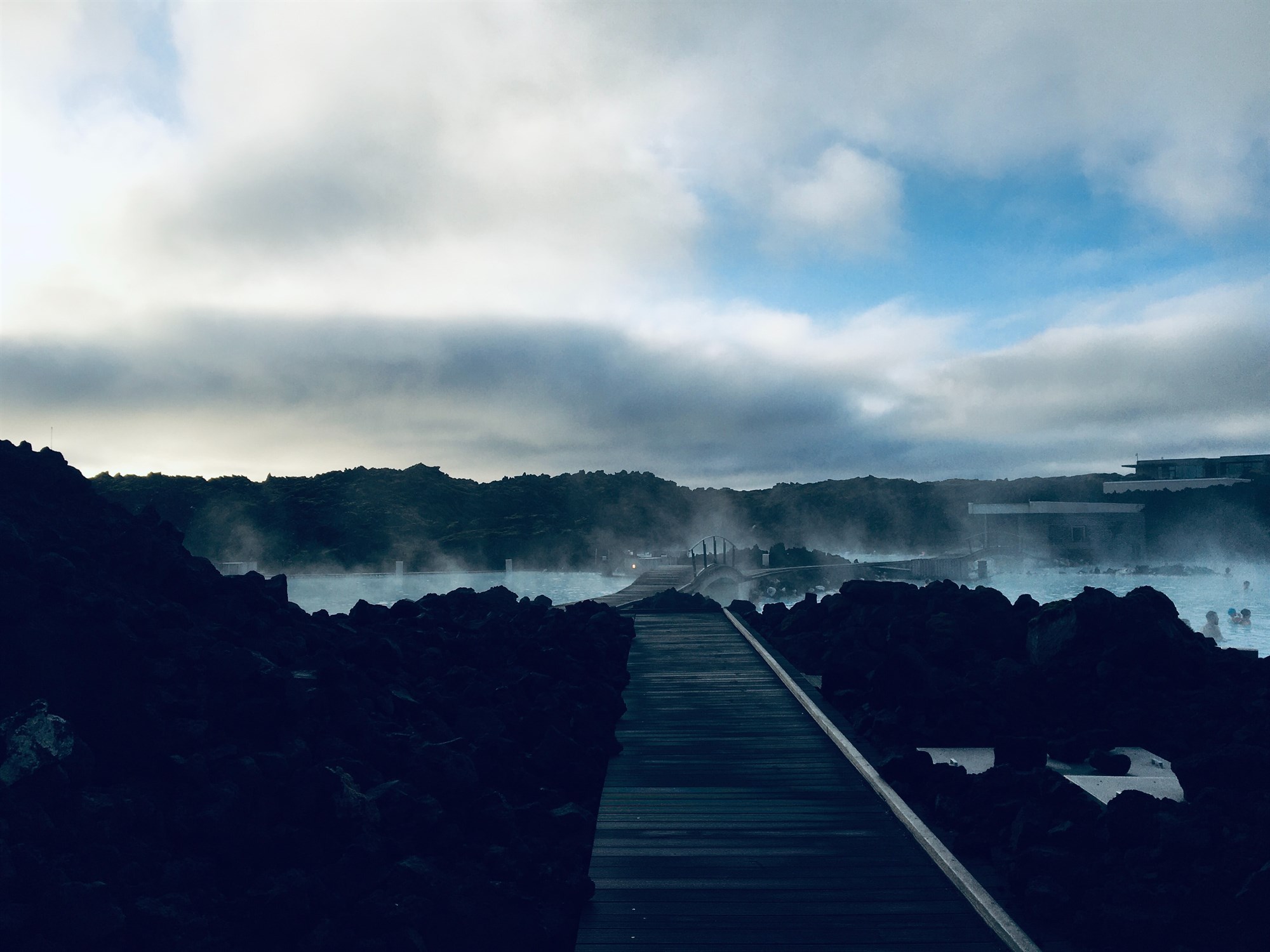 Other Nearby Attractions
If your flight arrives in the morning and you are keen to fill your day before heading to your hotel, there are many attractions surrounding the lagoon that you can enjoy.
Gunnuhver Geothermal Area
The bubbling mud pools, steam vents and sulphur vapour at Gunnuhver make for an eerie experience of geothermal activity. Extra caution must be taken to stick to the paths as the temperature in some areas of the ground is over 300 degrees Celsius.
Bridge Between Continents
Also known as 'Leif the Lucky's Bridge', this structure allows you to step between the Eurasian and North American tectonic plates. 
Fagradalsfjall Volcano
Following two eruptions in as many years, the cooled lava and sulphur-stained cones are a spectacle to be enjoyed by those who hike to the ridge.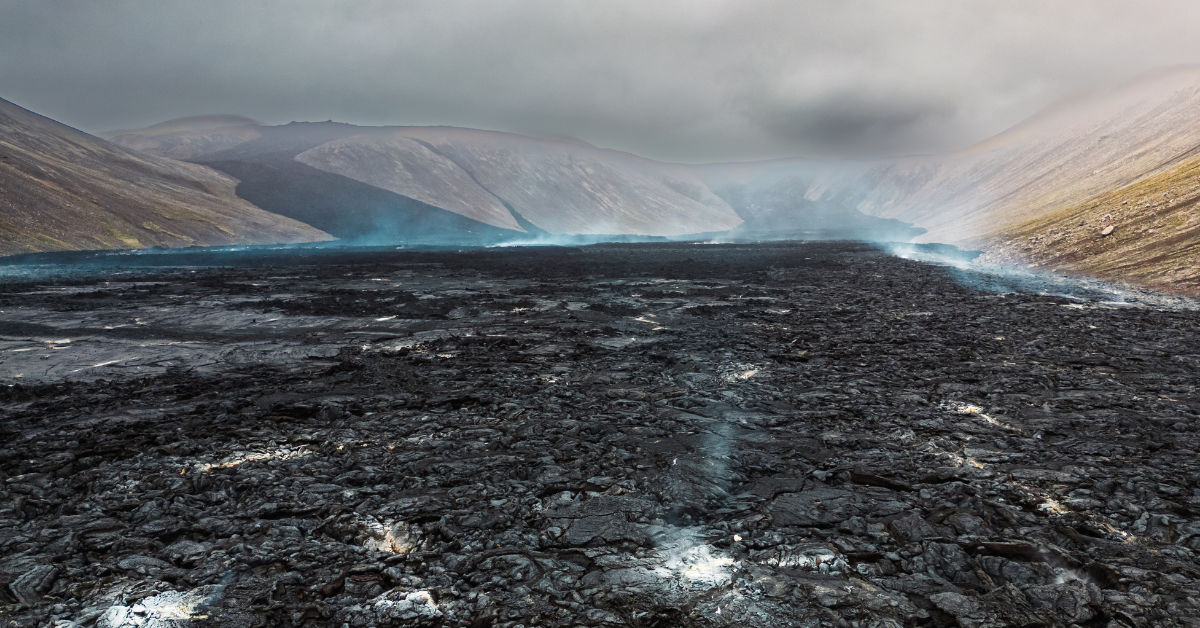 Hafnaberg Sea Cliffs
Located near the picturesque fishing village of Hafnir, these sea cliffs, which are formed of cooled lava, provide shelter to many nesting seabirds. 

There's something quite idyllic about soaking away the stresses of travelling in the warm, steamy waters of the Blue Lagoon. If you're keen to make your own way there from Keflavik Airport, explore our range of hire cars today. Pickup is simple and you'll be on your way to geothermal bliss in no time.
Back