Everything You Need to Know About Hiking in Thorsmork
Þórsmörk is a nature reserve in the Icelandic Highlands and is named after the Viking god Thor himself. It's easy to see today why this region was believed to be created by the god of thunder: a place where epic and rugged valleys meet intertwining and dramatic glaciers. The hiking views are breathtaking; they put into perspective how powerful fire and ice can be. 
Adventure seekers make their way to Þórsmörk in search of an adventure, which isn't hard to find. The journey to get to the nature reserve is an expedition alone. Off the beaten track and over rivers, the route here takes planning, but the hiking views make up for it. So, if you are planning a trip to this remarkable part of Iceland, we've compiled the need-to-know information to ensure you're prepared for a trip of a lifetime. 
How to Get to Þórsmörk
Þórsmörk is located 150 miles from the capital, Reykjavik, in the Highlands of Iceland. The landscape here is sheer, towering and rocky. With only one road in from the west, getting here can be a little tricky. We've broken it down into three options:  
1. Drive Yourself
It is possible to drive yourself to Þórsmörk, however, from the ring road you'll need to tackle an F-road. This journey is one of the most challenging F-roads to manage as it's maintained infrequently. Icelandic law says that F-roads should only be driven by 4x4 vehicles but this route requires something larger and taller. Even if you have a 4x4, the road includes river crossings that can be quite deep and soft ground like sand that can be difficult to navigate for smaller cars. 
For 4x4 rental options, explore what Iceland Car Rental can do for you. Read our guide on Highland Driving in Iceland.
2. Bus 
Fortunately for those who don't wish to risk the drive, there's a bus service to the campsites in Þórsmörk. It runs throughout the summer with pick-ups from Reykjavík, Hella and Hvollsvöllur and drops off at any of the campsites in the reserve.
For more, explore bus timetables and information.
3. Tour
If you want to feel more relaxed on your trip and let someone else do the planning, booking a guided tour is an excellent option. There are many types of tours running in this region, and each offers something different: Super jeep tours, day tours or multi-day hiking tours. The adventure you want, Iceland provides.
4. Hike
Why not start your hike before you even get to Þórsmörk? Two trails lead to the nature reserve, and both have stunning views along the way. Fimmvörðuháls is a route that takes 8-10 hours and starts at Skogafoss waterfalls. The hike takes you through challenging and steep terrain, so you should be prepared. 
A multi-day trek into Þórsmörk is the Laugavegur Trail which covers some of the best views. To avoid carrying all your luggage on this journey, consider joining a guided hiking tour. 
Best Hikes in Þórsmörk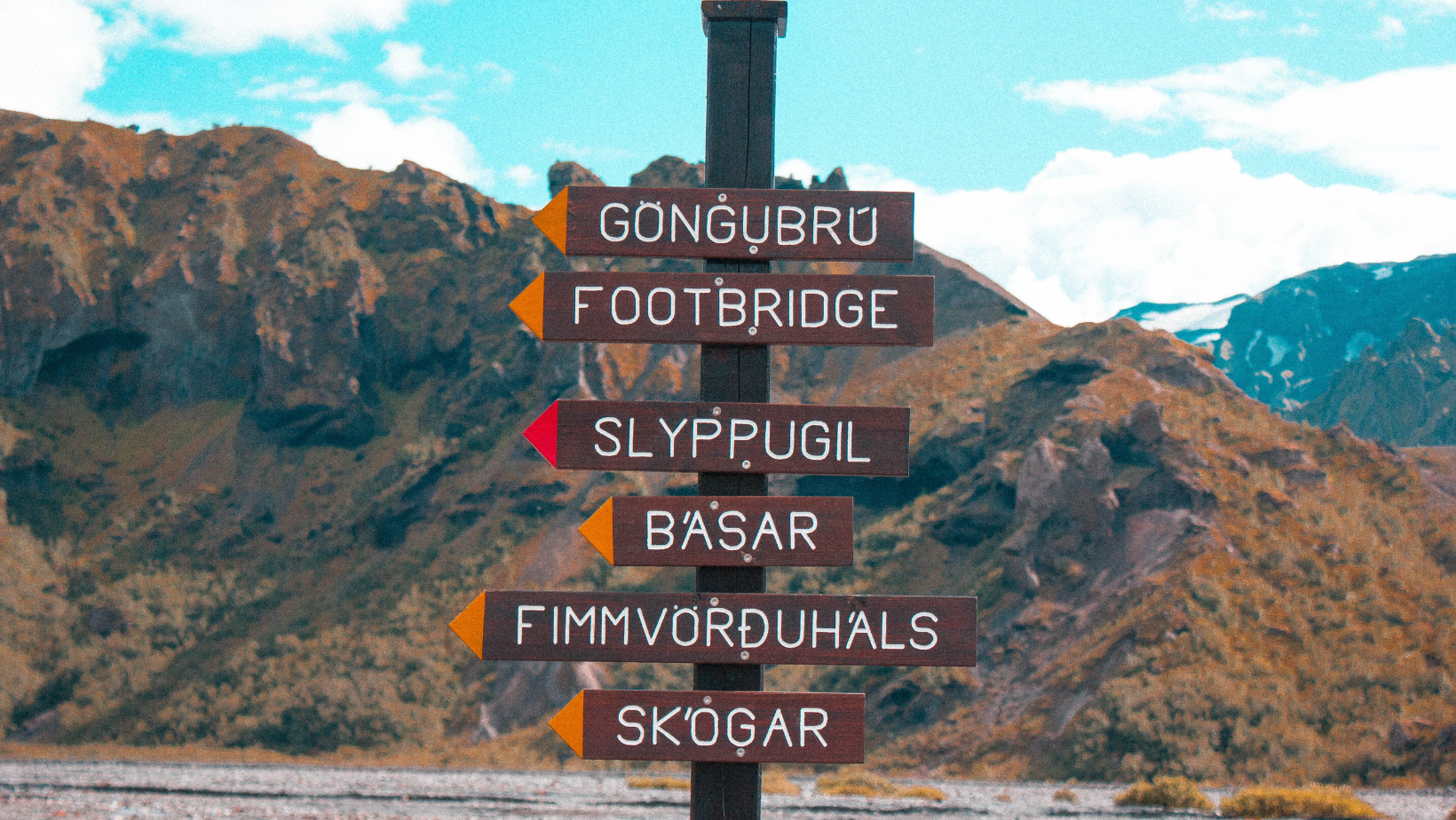 1. Quick Route: Valahnúkur Mountain
Being strapped for time doesn't prevent you from enjoying some of the best views. One of the shortest and quickest hiking routes in Þórsmörk is the Mount Valahnúkur trek. Taking two hours and 2.5 miles, this route can be done in an afternoon. Ensure you leave yourself enough time to take pictures and enjoy the views at the top!  
2. Best Views: Tindfjöll Circle
A more challenging route but worth it for the reward. This circuit takes you further into a valley and offers a chance to take in the glaciers. This 5-and-a-half-mile route follows the sheer mountainous range and takes around 5 hours to complete. It is a good idea to have hiking shoes with a decent grip. 
3. The Whole Thing: Þórsgata Volcano Trail
Combining both of the trails into Þórsmörk, Laugavegur and Fimmvörðuháls, this 10-mile trek takes you across the nature reserve. It offers unparalleled views of the mountain range and its incredible valleys and volcanoes. For those wanting to make this hike even more challenging, you can take part in the yearly race. Starting and finishing at the volcano huts, this is one of the most daring races. 
What to Bring While Hiking 
Comfortable hiking boots

Waterproof layers

First aid kit

Portable charger

Waterproof bag cover

Snacks
It's important to note that there are no stores for food or supplies along the way. Make sure you bring everything you need with you.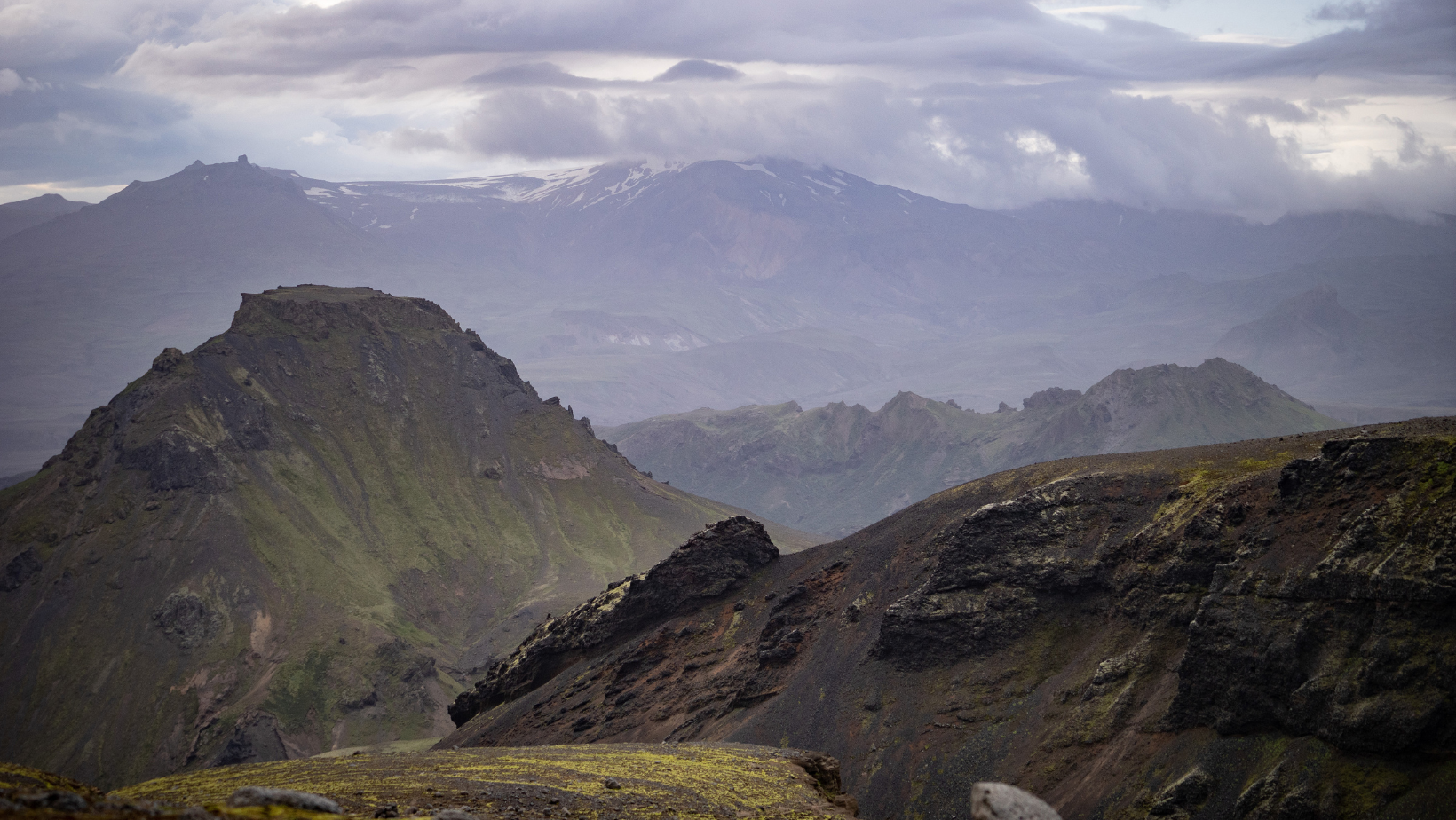 When's the Best Time to go Hiking in Þórsmörk?
The best time to hike in Þórsmörk is during the summer. Here, even the most novice hikers will feel comfortable due to the longer days and most comfortable temperatures. From late June to September, all the snow will have melted; this leaves roads and hikes more accessible. The weather can change quickly in Iceland, even in the summer. Make sure you come prepared with lots of layers. 
Although it's possible to hike during the winter, the only way into the valley is on a super jeep tour, as the roads are inaccessible. The conditions this time of year can be dangerous. Snowshoes, planning and extra safety precautions are necessary for even the most experienced winter climbers. 
Back