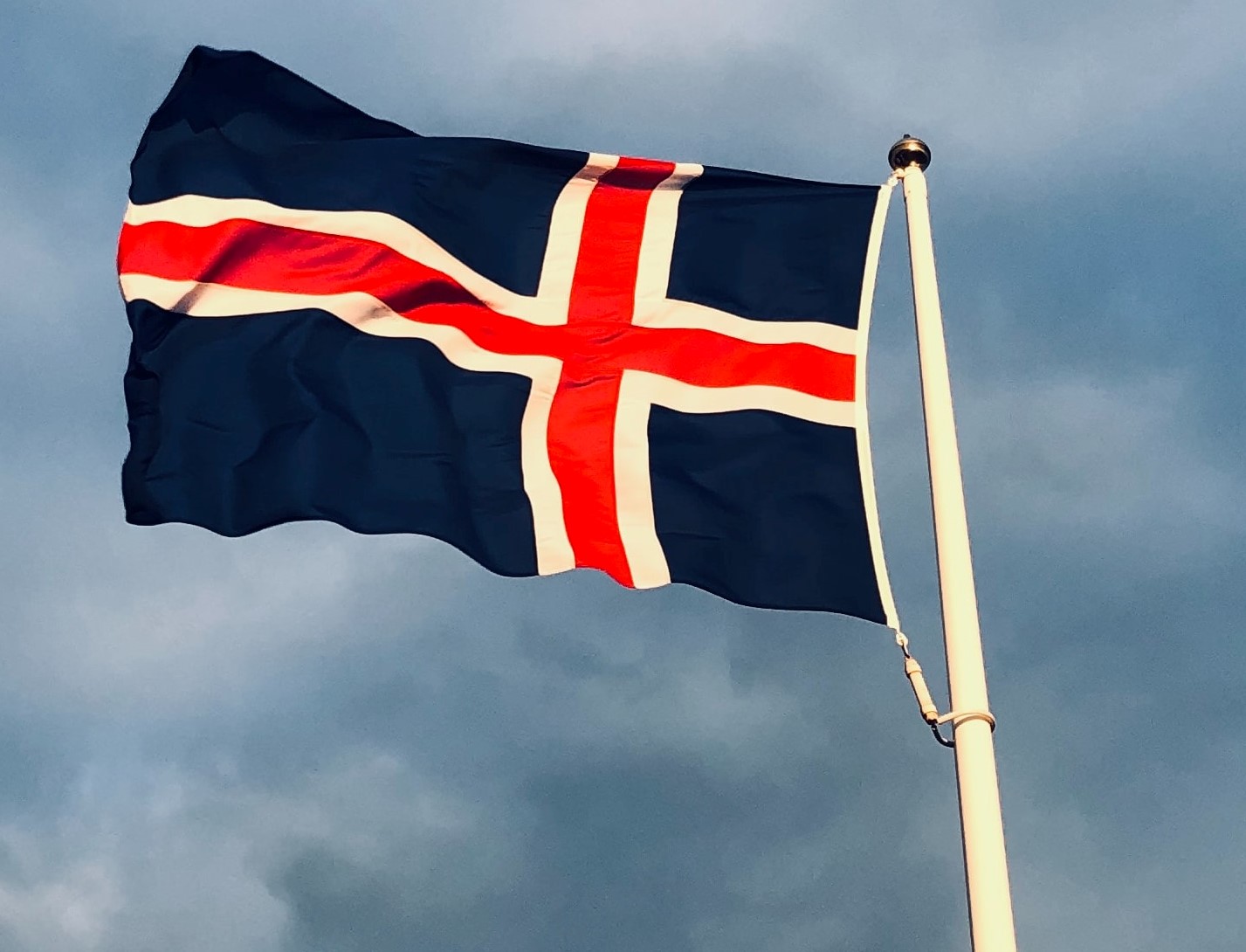 The worldwide spread of the COVID-19 virus has been a devastating threat to global industries, businesses, economies, and most importantly, life on Earth. Iceland, with the lowest population density in Europe, has been able to move swiftly in the process of communicating quarantine procedures with its Icelandic residents. With 1,802 confirmed Coronavirus cases, 10 deaths and 1,786 recoveries, Iceland has dealt with the outbreak in a quick and pragmatic way when compared to other countries across the world. In this blog, we discuss how well Iceland has responded to the virus, cover the rules that have been implemented, and explore how the country aims to move forward in the oncoming months.
Infections
Statistics across the globe prove that populous cities are hotspots for the spread of the virus, so it is no surprise that Greater Reykjavik has been the area in Iceland with most infections (see below). However, being home to no more than 122,853 people, Reykjavik is still fairly limited in population. This means that residents were able to follow social distancing measures and stop the spread of infection fairly rapidly. Also, due to the fact that there is so much space in Iceland compared to people, with only 8 citizens per square mile, residents of Iceland have much more space to themselves, which has helped with the infection rate of the virus.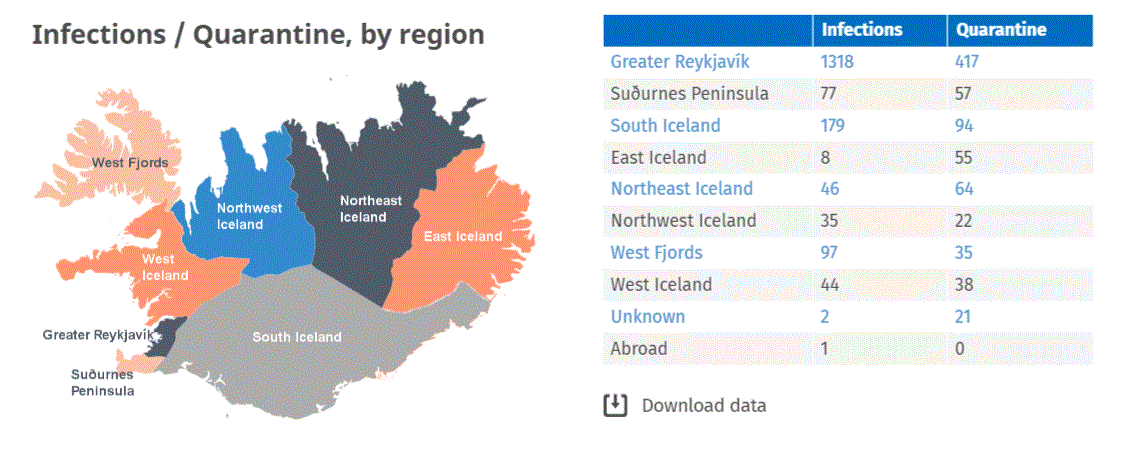 Statistics from Iceland Review
Testing
Testing the population for Coronavirus symptoms has proven a challenge in most countries across the globe. However, Iceland has achieved something no other nation has. Over 10% of the Icelandic population has been tested for the virus, which is a statistic far higher than anywhere else in the world. Iceland's small population of approximately 364,134 is sparse, making it easier for government officials to deliver critical information and work quickly with the population on a short term basis.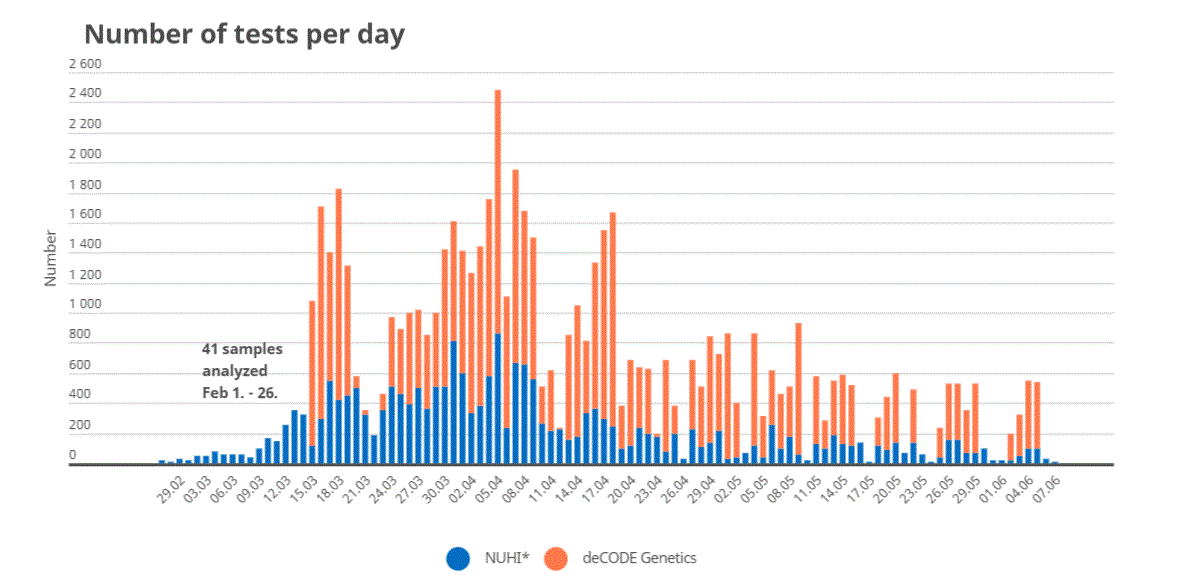 Statistics from Iceland Review
Restrictions
Believe it or not, Iceland has not proposed a full national lockdown on the population. The government's given restrictions are mainly based on trust, something which many other countries have failed with. Most shops and businesses remain open, however gatherings of over 20 people have been banned. Healthcare services, dental practices, hair salons, physical therapy clinics, museums, and other similar services have remained open throughout this time. Learn more about Iceland's ban on public events here.
Since 2016, over 10% of Iceland's economy is built on it's thriving tourism industry. Known for other-worldly natural landscapes and brilliant highland driving routes, one of the country's main aims is to get tourism back on track. At a recent press conference, the Icelandic government announced that no later than June 15th the country will be reopening its borders to visitors.14-day quarantine will no longer be mandatory for passengers arriving at Keflavik Airport. Instead, tourists and residents will have the option of being screened for Covid-19 upon arrival.
It is advised that passengers. download Rakning C-19, their Covid-19 tracing app. This app is essential, and helps authorities trace the origin of transmissions, as such helping to reduce the infection rate.
Since May 15th, both Greenland and Faroe Islands are no longer defined as high risk areas, meaning that there are no restrictions in Iceland for those arriving from these countries. All of the travel restrictions mentioned above will be assessed before June 15th, where next steps will be arranged.
Overall, Iceland has managed to minimise the damage of coronavirus that other countries have faced. Thanks to cooperation between the Icelandic government and the excellent universal healthcare system, Iceland is looking ahead positively. We look forward to welcoming vistitors back to our nation and continuing to follow guidelines from the government to ensure everyone's safety - citizens and tourists alike. 
If you have any questions about travelling in Iceland in the coming weeks and months, please do not hesitate to contact us.