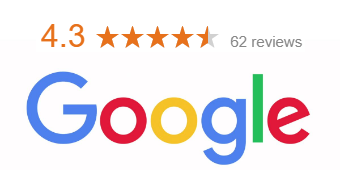 Surprisingly the best experience with car rental. -
From Google reviews:
Surprisingly the best experience with car rental. I research a lot of car rentals for our trip to Iceland and this company has the best deal with everything included in the price. Bonus was there was a free booster car seat for my 8 year old. When our flight arrived 6:30 in the morning their office was packed with renters. It was surprisingly a fast process. We did wait for about 30-40 minutes but it was okay. Everything was explained in details and we were not forced to add any additional fees/ services. Returning the car was even easier. We return the car and it was inspected and then we were informed within 10 minutes that we are good to go. You can walk from the airport to the office but it was particularly windy that day and storm coming in so we waited another 10 minutes for the shuttle and we were on our way to the airport. Quick and easy. We would book here again when we return.





- Renter from United States. Rented Hyundai Tucson.
Iceland Car Rental offers both manual and automatic car rental in Iceland. Our wide range of vehicles includes everything from smaller, environmentally friendly cars to high-performance premium cars and jeeps. If you are looking for the best car rental in Iceland, make sure you get in touch with us today for a quote. 
We believe in simplicity and making the choice easy for our customers. Therefore, we ensured our website is user-friendly and is easy to book the right car for your trip. We have two offices in Iceland so that we are easy to reach when you land at Iceland's Reykjavik Aiport.
All of the cars that we hire out are of the highest quality. We ensure that all of the cars rented to our customers are reliable and meet even the toughest security requirements. We offer a wide selection of top makes in our 4WD selection, including Toyota, Hyundai and Suzuki. Discover the car rental deals and discounts available on our website today.
If you are looking for car hire in Iceland, then we can help. Read our Iceland Car Rental reviews to get a taste of the quality of service we provide, and we are happy to answer any questions you may have. Please note that the Iceland Car Rental age requirement is 20 years old, and all drivers must present a valid driving license to rent with us.