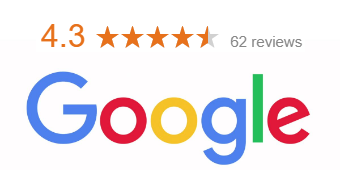 I'd just like to add my recommendation for IcelandCarRental -
From Tripadvisor:
Hi all,
I'd just like to add my recommendation for IcelandCarRental (www.icelandcarrental.is).
I was the lead in a group of six, tasked with sorting car rental. After sifting through various web forums for reviews, I settled on IcelandCarRental as they seemed like a good mix of price and positive reviews. They definitely weren't the cheapest, but they weren't as pricey as some of the big name companies.
I booked well in advance, which I think gave me a bit of a discount too, perhaps 10% or so. I chose the Ford Explorer, and in the months leading up to the trip, made various changes to the booking (timing, pickup/drop-off location etc) which Hrannar kindly sorted out for me without any problems.
The car was dropped off to me at my hotel (free of charge) by the company's owner. A very nice chap, who I can't remember the name of! We went through the paperwork and then he actually sat down and gave me a quick chat about driving in Iceland, especially on the gravel ro





- Renter from United Kingdom. Rented Ford Explorer.
Iceland Car Rental offers both manual and automatic car rental in Iceland. Our wide range of vehicles includes everything from smaller, environmentally friendly cars to high-performance premium cars and jeeps. If you are looking for the best car rental in Iceland, make sure you get in touch with us today for a quote. 
We believe in simplicity and making the choice easy for our customers. Therefore, we ensured our website is user-friendly and is easy to book the right car for your trip. We have two offices in Iceland so that we are easy to reach when you land at Iceland's Reykjavik Aiport.
All of the cars that we hire out are of the highest quality. We ensure that all of the cars rented to our customers are reliable and meet even the toughest security requirements. We offer a wide selection of top makes in our 4WD selection, including Toyota, Hyundai and Suzuki. Discover the car rental deals and discounts available on our website today.
If you are looking for car hire in Iceland, then we can help. Read our Iceland Car Rental reviews to get a taste of the quality of service we provide, and we are happy to answer any questions you may have. Please note that the Iceland Car Rental age requirement is 20 years old, and all drivers must present a valid driving license to rent with us.